Here is a typical former military member who found a civilian job, got out of shape and injured himself when trying to take on too much, too soon. If you find yourself in this common situation, check out the question and comments below for advice:
Stew — My name is Hal. I recently retired from Active Duty after 20 years and the last six months of my enlistment were a challenge to say the least. I was training for the Gate River Run (15K in Jacksonville, FL), over-trained and developed plantar fasciitis in both feet. I became a bit inactive but was able to stay within standards…barely. Upon retirement, I got a civilian job basically sitting behind a desk and became even less active. I have several goals:  losing weight (30 lbs or more) and getting off medications that exercise can control. Enough about me, here are my questions:
In the Beginner 45 day plan, I noticed there are no off days. Is this plan meant to be continuous? The workouts do not look very difficult and I should be able to increase the repetitions at a moderate level. One of my problems, as mentioned above, I tend to set goals and try to reach them too fast.
Hal, I recommend treating yourself like a beginner at the start. Focus on non-impact cardio options to let the foot heal and lose some weight before you try to start running again. Check out both the 45 day plan and the lean down plan to help.
If you are a beginner, here are some tips: Beginner Plan / Food Plan
Yes — it is 45 days straight as the rest or "easy days" are built into the program. Or you can do 5 workouts a week and spread the 45 days into 9 weeks (with 2 rest days per week) of training with the 45-day plan you mentioned. However, the goal of the 45-day plan is to easily ramp you up and build a daily habit of fitness — even if it is walking for 20 minutes and some stretching for a day's plan.
Do you believe in reward days? For example, you meet a monthly goal and reward yourself, within reason, with something that you enjoy (maybe a small bowl of ice cream). I look forward to your response and thank you for your time and efforts.
I do believe in living and enjoying life. Everything in moderation. If you want a bowl of ice cream one day every few weeks or so after making progress as a reward — go for it. Same goes for other empty calories like beer and other sweets. Limit all the things you know that will set you back and ONLY reward yourself after a kick-butt workout where you burned a lot of calories (500-1000+) or a solid weight loss after a few weeks of working. If you do that you will earn a reward. I would rather promote reward days than cheat days. Earn your reward and enjoy the progress.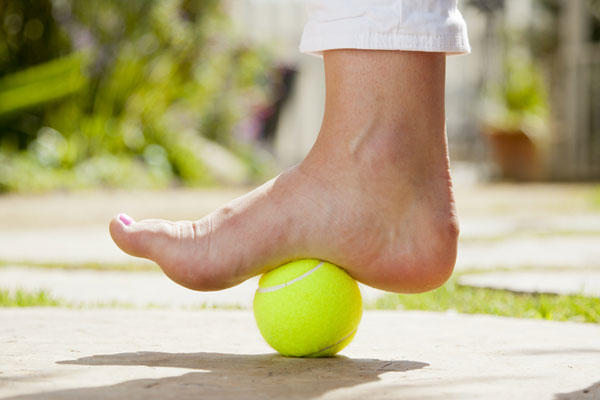 P.S. Plantar Faciitis is painful and you need to deal with it prior to trying to run again. I personally like to use a tennis or lacrosse ball and self-massage my feet with the ball like in this video. You can do this daily.