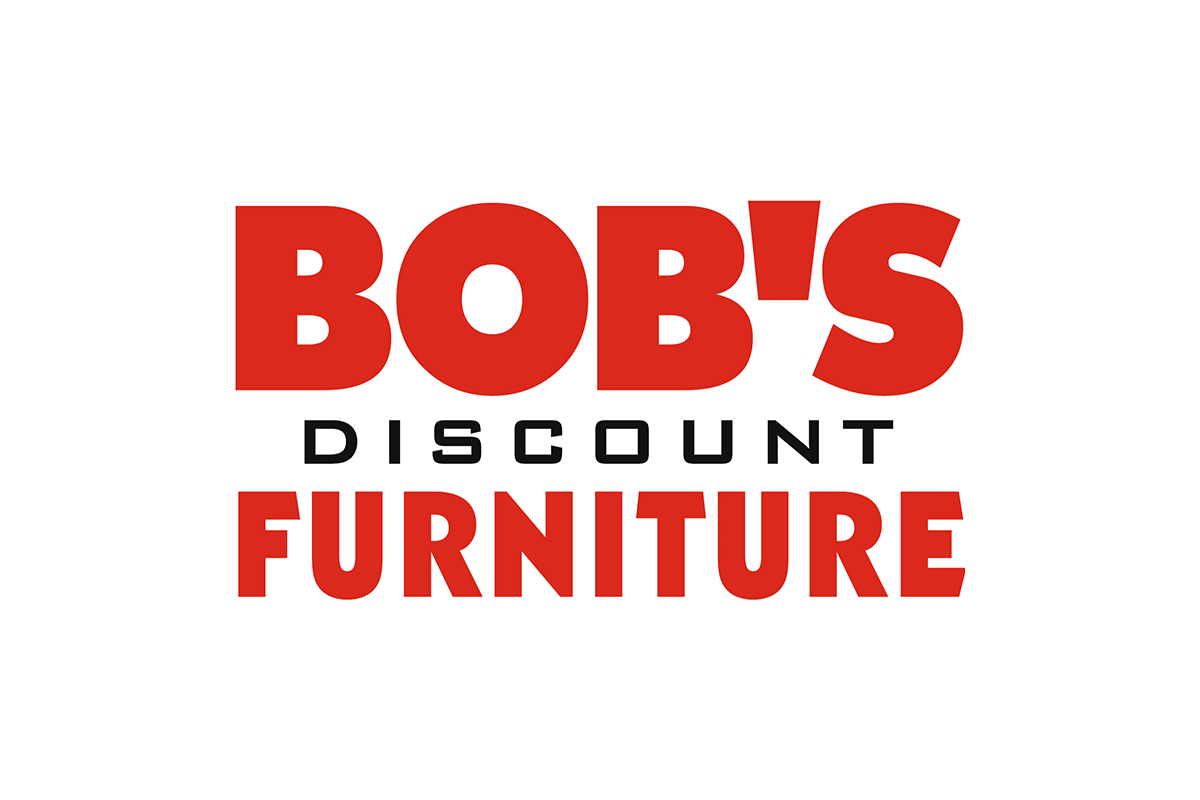 >

Careers for Veterans
Bob's Discount Furniture Veteran Employer Profile
Bob's and the Military – Values Align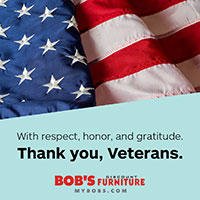 We at Bob's believe that our values help define who we are as a company and are truly what makes us stand apart from our competition. Our core values are Honesty, Integrity, Transparency, Accountability, Community, Diversity, Safety and Fun!
Just as service members learn the military core values during basic training, our core values ensure we are conducting ourselves the Bob's Way every day. Honesty and integrity lead the way whether you are a military service member or an employee of Bob's. Having the same values as the military makes the transition from being a military professional to a Bob's professional seamless. Come join our team and be a part of something great!
"Being in retail for 12 years Bob's by far is the most family oriented company to work for. The relationships made throughout with everyone are some of the strongest business partnerships I have seen. The greatest feeling is the support from the company during military training, Bob's fully supports work, life and military career balance second to none."
Jeff Ortelli - Bob's Discount Furniture - Regional Loss Prevention Manager / Pennsylvania Army National Guard - Sergeant First Class
>
Join Our Team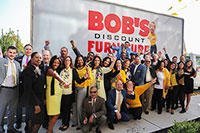 At Bob's Discount Furniture, we have fun, we love what we do and it shows in our expansive growth!
Bob's truly values the contributions of every associate and offers great opportunities for career growth, training, competitive compensation, outstanding benefits in a professional, fun and fast paced work environment.
>
Bob's Gives Back to Veterans & Our Communities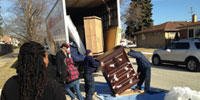 Bob's believes in giving back to those who serve our country. We are happy to support those who have supported us.
Read the full article.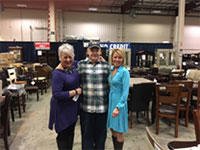 Bob's Random Acts of Kindness honored William Keegan, of Heart 911 Inc., who received a gift card for $1,700 for Veterans in South Windsor, CT. William had come in to speak with us about his need and was surprised with an immediate Random Act of Kindness awarded to him for his ask (Picture taken in Bob's Discount Furniture Manchester, CT location with Cathy Poulin, Sharon Valley and William Keegan).
>
About Us
"Bob's Discount Furniture is a high-growth, value-priced furniture and bedding retailer. We are a "no phony gimmick" Connecticut-born retailer, who is aggressively expanding beyond the Northeast and Mid-Atlantic to the Midwest and West Coast. Bob's truly values the contributions of every associate; therefore, along with opportunities for career growth we offer training, competitive compensation, outstanding benefits and a professional, fun, fast paced work environment. Our continued success has created exciting opportunities for our associates to enjoy truly rewarding careers. At Bob's Discount Furniture, we have fun, we love what we do, and it shows in our expansive growth!"
>