The military is improving its physical training constantly, but troops need more than just running and PT workouts. When serving in the military, a service member quickly gets into a cycle of preparing for deployments, actually deploying and then returning home.
This cycle can continue throughout a career, depending on the job, and typically requires dealing with aches, pains and injuries, as well as physical, mental and emotional stress.
Optimizing the total human to perform at their highest capacity under stressful conditions requires a perfect balance of training, nutrition, sleep and recovery.
In 2009, Army Special Operations Command created THOR3, a complete tactical fitness program for its soldiers. THOR3 stands for Tactical Human Optimization Rapid Rehabilitation and Reconditioning.
Ten years after its introduction, the community has embraced the program fully. The Defense Department has hired professional trainers, nutritionists, physical therapists and cognitive enhancement specialists. If a soldier is injured and recovering, there is guidance on how to build up to training at full speed again. If the soldier is recovering after challenging selection programs, the trainers, physical therapists and nutritionists are available to help rebuild muscle, help joints heal and get the new special operator back to full speed.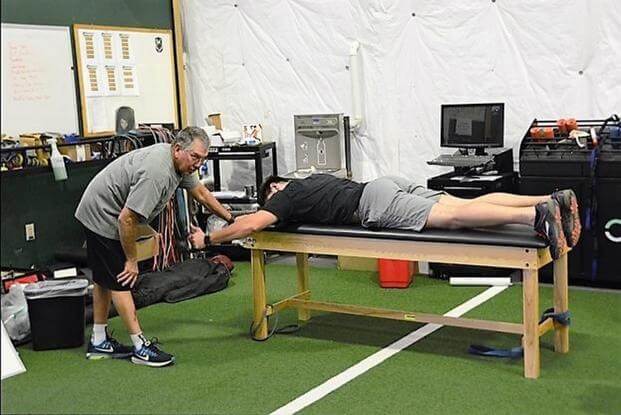 The Army Special Operations Forces' readiness requires operators to have a performance training program that can increase physical performance and emotional well-being, prevent injuries and improve the mental skills necessary to perform optimally in training and combat operations.
THOR3's purpose is to create programs for special operations-focused missions by using professional sports-quality staff to provide coaching in strength and conditioning, physical therapy, dietetics and cognitive enhancement.
THOR3 staff members are pulled typically from various professional, Olympic and collegiate sports programs and are available at the Special Forces Groups training area, which has been improved and become a world-class training facility.
Programming for Candidates and Active-Duty Operators
You do not have to be in Army Special Operations to access many of the programs in THOR3. For the Special Forces recruit, THOR3 has strength programs and Special Forces Prep programs to help build a solid foundation of strength, endurance and muscle stamina to endure selection training programs. These can be a good starting point for anyone considering a Special Forces career.
Active-duty operators can go to the nearest THOR3 facility to take advantage of programming that can be tailored personally for their needs, helping them work around any issues they have in regaining or maintaining operational status. Watch this video on one special ops soldier's journey through rehab to full recovery after he sustained severe injuries caused by an explosion.
Longevity Is the Key
Both the soldier and the Army lose when an individual gets burned out, injured or over-stressed. The THOR3 program aims to improve operational and personal longevity by giving operators the tools to deal with the stresses and sacrifices of multiple combat deployments. Of course, THOR3 also reduces the potential for injury and builds a stronger, healthier operator, but the program is also a system to repair broken soldiers quickly.
The ultimate goal is to help the SOF operator improve in their overall physical and mental status by building resilient operators with a complete human optimization program. The THOR3 program is making a difference today and will continue to do so as these soldiers finish their careers and transition into civilian life.
Stew Smith is a former Navy SEAL and fitness author certified as a Strength and Conditioning Specialist (CSCS) with the National Strength and Conditioning Association. Visit his Fitness eBook store if you're looking to start a workout program to create a healthy lifestyle. Send your fitness questions to stew@stewsmith.com.
Want to Learn More About Military Life?
Whether you're thinking of joining the military, looking for fitness and basic training tips, or keeping up with military life and benefits, Military.com has you covered. Subscribe to Military.com to have military news, updates and resources delivered directly to your inbox.