If you fail to plan, you plan to fail.
Thanksgiving comes early for American military veterans every year. We just have to be proactive enough to go out and get it.
The outpouring of free food and beverages from restaurant chains around the United States has swelled over time to include gas stations, fast food franchises and even grocery stores. Even if a vet spent the entirety of Veterans Day trying to take advantage of every Tactical Thanksgiving deal, it would be nearly impossible.
Nearly.
That doesn't mean we shouldn't attempt the feat or at least take advantage of as much as we can. (Corporate) America is calling us. Will we let her down?
Admittedly, this year is different. In years past, veterans who wanted to maximize their free food potential had to eat in the restaurant, even if they were around for only a few minutes.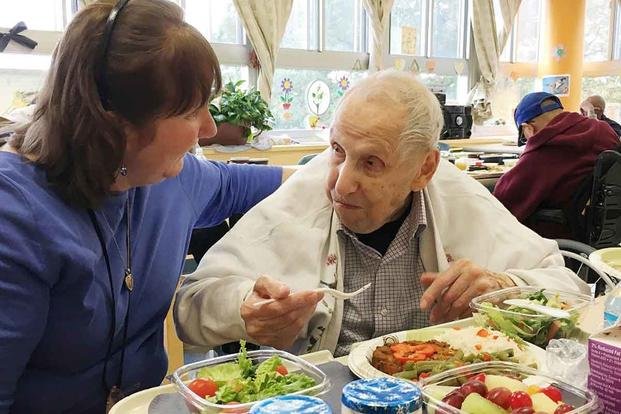 This new, COVID-ridden world means we can (in some cases) pre-order, carry out or pull up to the curb and let the deliciousness come to us in a few minutes. You should call ahead and make sure the giveaways are still being given away; if so, place your order.
To truly maximize your free food day, you need to gather the intel, plan accordingly and move with purpose.
In forming my personal plan, I've taken a few important factors into account. First, I target only the freebies. Then, I consider timing: what can be redeemed on any other day, when these places open and what can be picked up reasonably fast. I also want to know which offerings are the most filling so I can avoid getting stuffed too soon.
When considering takeout, I pack a cooler because taking the food home first requires time -- which you don't have. And I recommend eating some items as soon as possible: There's a diminishing rate of return on pancakes, and grilled cheese is the only food that will eventually become its own spoonerism.
Finally, there are a few alternate plays for those who are unwilling to drive all over town but still want to get some good stuff.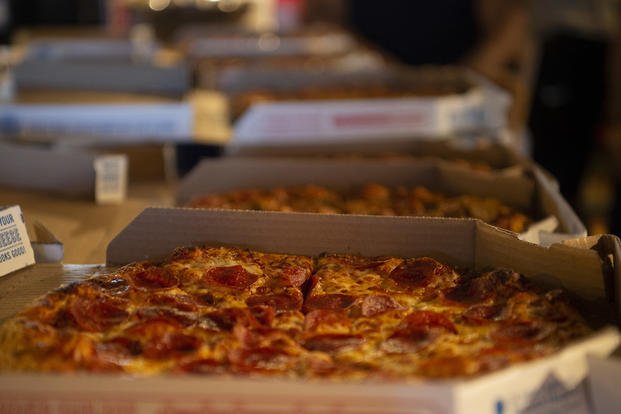 For a complete list of participating restaurants, click here.
Breakfast(s) of Champions
There are a few national breakfast-oriented restaurants with great offerings. My first stop will be IHOP, which is usually open 24 hours a day, for the Red White and Blue Pancakes. While this would be very filling, I could get it very early and have time to recover. The next few places can be evenly spaced as they open one hour after the other. Denny's begins offering a Build Your Own Grand Slam at 5 a.m. Friendly's usually opens its doors at 6 a.m. Bob Evans opens at 7. In between, you can grab free cups of coffee from Dunkin' Donuts, Starbucks, Kwik-Fill and Pilot Flying J.
If your breakfasts were a little too filling, you can take a break by picking up some of the other freebies that aren't food but are really useful. At Great Clips, you can stop in for a free haircut or you can just stop by and pick up a card for a free haircut, valid for any day in November. Just Tires is offering free car care checks, and Delta Sonic is offering both an oil change and its Super Kiss car wash for free.
Before you head out to lunch, stop by places where you can grab a good deal to go and save it for later. Freddy's Frozen Custard and Steakburgers will give you a card valid for any day in November. Little Caesars Hot-n-Ready Pizza is free for veterans. You can get a free Smashburger; a combo meal at White Castle; six-inch turkey sub and drink at Sheetz; and a free chili dog and small fries at Wienerschnitzel.
Lunchtime
Lunch is when the plan starts to get more complex. Veterans who didn't want to wake up early will now be clogging the lines and making a quick egress more difficult. Famous Dave's BBQ offers its Two-Meat Salute (the advantage of smoking meat for hours on end is that it's ready to go when you get there). Texas Roadhouse is offering up freebies between 11 a.m. and 4 p.m., so be sure to head that way too. Stop into Chili's to pick up something from its limited menu; think about the Bowl of Chili and Salad, to keep your stomach from filling up on carbs.
On that note, be sure to pick up steaks from O'Charley's, Applebee's and Macaroni Grill. Watch out for the fries and potatoes on the side, though. This is a marathon, not a sprint.
Pick up chicken, fish and salads at places like Max & Erma's and Gordon Biersch. All of these places have bar seating so you won't be subject to the hostess' whims, but Applebee's and Max and Erma's also have a call-ahead takeaway service that might be available in your area.
There are a lot of good offerings from places like Buffalo Wild Wings, Red Robin, California Pizza Kitchen and Hooters. But be warned, these places offer burgers, fries, breaded wings and other carb-filled delights that are likely to fill you up fast and keep your motivation for completing this mission low.
Thank You for Your (Dinner) Service
Now that you've gotten most of the hectic chain restaurants out of the way, you have a few options for dinner. You can opt for a more relaxed, high-class dinner if you start at Black Angus Steakhouse, then make your way to BJ's Restaurant and Brewhouse for a second dinner and beers after your free Dr Pepper beverage. If you aren't looking to drive all over your local area but still want to eat for free, don't worry: The buffets are open. All of them. Shoney's, Ryan's, Golden Corral, Hometown Buffet, Old Country Buffet and Cicis Pizza are all giving away free meals.
For the veterans out there who are on the road this Veterans Day, Travel Centers of America has you covered. Its Iron Skillet and Country Pride restaurants offer free meals for vets on the go.
The day isn't necessarily over just because you're finally full (and if you're not, you didn't do this right). Grocery stores such as Food Lion, Publix and TOPS are all offering discounts for veterans on Nov. 11. Since you definitely won't be hungry, it's the ideal time to go shopping. And don't forget to take advantage of Amazon.com's steep discount on its Prime service for veterans.
After a day like Tactical Thanksgiving, it's important for you to know that Planet Fitness is offering free workouts for vets through Nov. 15. You might need to take it up on that.