Many people are finding themselves with a lot more time on their hands. And some are beginning to discover a few extra pounds around their waist.
Sitting around with not much to do was Guy Bar's problem. Bar served as a gunner in an Israel Defense Forces (IDF) tank division. Always a fitness enthusiast, he wasn't content to sit around and smoke cigarettes in his spare time, like so many of his fellow soldiers.
"I was using the time between training and operations to work out and stay motivated," he recalled. "I wasn't interested in just passing time. It would sap my energy."
Bar and two friends developed a workout system that kept them in shape during their mandatory military service.
During his downtime in the IDF, Bar would work out in and around his Merkava-IV tank using a TRX suspension training system with his pal (and now business partner) Dan Strik. The TRX was his only means for staying in shape.
"I would connect it to different things -- the tank, nearby trees, poles," said the former tanker. "People would always see me doing those exercises. I became known as the TRX guy."
When he left the military in 2014, Bar found work selling a variety of at-home workout products. After a while, he began to wonder why he spent so much time selling other people's products -- why not develop his own?
Since he and his friends in the military needed to be able to do high-intensity workouts in almost any conditions, they decided that there might be many troops around the world in need of workouts in similar circumstances.
The trio developed their own training system: Hyfit Gear.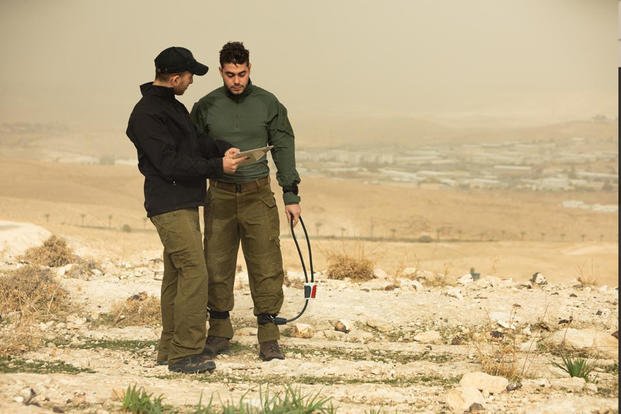 Bar loved suspension training, but he wanted to take it a step further.
"Hyfit came to life when we realized we needed to elevate the regular at-home workout products," he said. "I love the TRX concept, but I wanted to delve further into what the next step would be. It had to be practical, but it would have to be smart."
By "smart," Bar means a new, home workout addition to the Internet of Things. Hyfit's suspension training uses biometric feedback to not only tailor workouts to your needs but also provide the kind of data provided by other smart fitness devices, such as calorie counts, heart rate monitoring and even tracking the number of repetitions, just to name a few.
The next phase of the smart system's development is the Hyfit GearX, which Bar and Strik are designing for military use. The newest system will be able to track multiple users' workout data in real time, viewable through a single dashboard.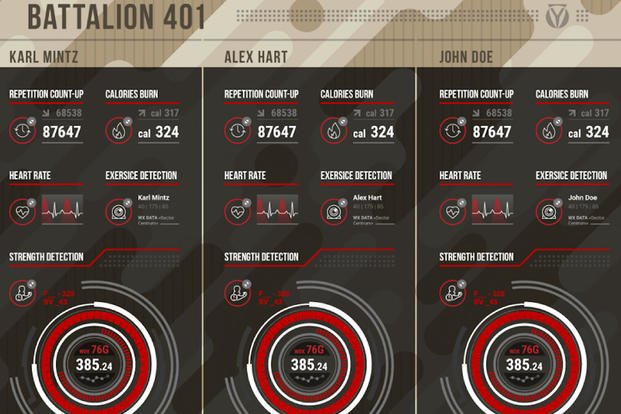 Unit commanders will be able to track troops' workouts in real time, from anywhere in the world. But no one needs to worry about their workout gear giving away operational security information.
"We thought about this already, and made sure we kept it in mind with our original design," said Strik. "The Hyfit track motion and give workout data only; there are no GPS or location sensors in them."
Users are able to do more than 220 different workouts, detecting 20 different data points transmitted directly through the Hyfit app. Any workout that can be done at a multi-trainer at the gym can be done with Hyfit Gear.
You can learn more about Hyfit on its Facebook page.
-- Blake Stilwell can be reached at blake.stilwell@military.com. He can also be found on Twitter @blakestilwell or on Facebook.
Want to Learn More About Military Life?
Whether you're thinking of joining the military, looking for fitness and basic training tips, or keeping up with military life and benefits, Military.com has you covered. Subscribe to Military.com to have military news, updates and resources delivered directly to your inbox.