Disabled veteran Vernon Greene of Syracuse, New York, just wanted to stay upright while walking with his cane in rain and snow. One time he fell hard, injuring himself while trying to do everyday tasks.
"I thought about the old-fashioned golf shoes," Greene told Military.com. "They had real spikes on them. I thought it would be nice if I could get some spikes to come out of the rubber part of my cane when I needed to."
But he couldn't find a cane like the one he imagined. So he built one himself.
Spending some $14,000 of his own money, he developed a cane with six unique mechanisms on the inside to give his cane retractable spikes, allowing him to keep his footing. Building the device took some time, but it was worth the effort.
Silicon Valley soon came calling but Greene wasn't interested -- he wanted his invention to go to the VA system, he said.
"If I fell that hard, what about the elderly veterans who fall and hit the ground," the 65-year-old said. "There needs to be a safer device than what they issue every day to veterans."
Getting an invention patented is a multi-step process that involves a lot of waiting and is often best done with the help of a lawyer. Developing his device and applying for a patent took Greene two years, but the wait can be up to 32 months or more.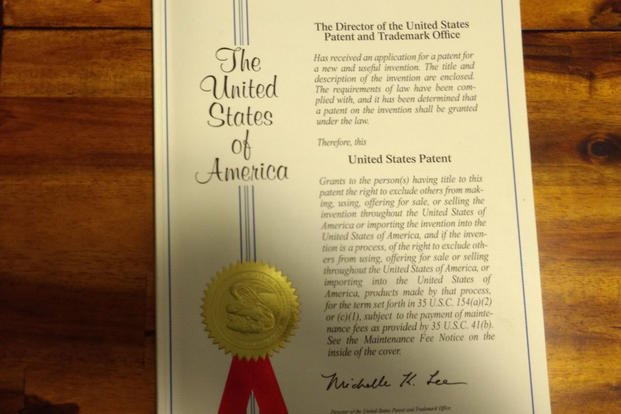 Hoping to make it happen for yourself? Here's a few steps.
1. Run a patentability search. Before anything else, conduct a patentability search to see if there's anything patented in the world similar to what an inventor is trying to patent. The U.S. Patent and Trademark Office has a search function, which should be the independent inventor's first stop. Google also has a patent search engine, which isn't as thorough as the patent office's but is still worth a look.
2. File a non-provisional patent application. After the search, an inventor can file a non-provisional patent application with the Patent Office. The cost to file a simple patent application is only $300.
3. Wait. Once filed, the application will wait to be examined by a Patent Examiner. Just how long you'll wait depends on the invention. Technical areas have longer waiting times than other patents because these devices are delegated to sub-groups called "Art Units" for review.
Each Art Unit has its own line and wait time. You can pay a larger fee to have a patent considered for fast-tracking as well.
4. But don't just wait. While the patent is pending, inventors can still market, sell and otherwise exploit their invention, as long as the complete patent application is filed.
Anyone can hire professional patent searchers or a law firm to push through their patent application and do the searching, but those fees can cost anywhere from $3,000 to $15,000. That's the route Vernon Greene took but it didn't do the rest of the job for him.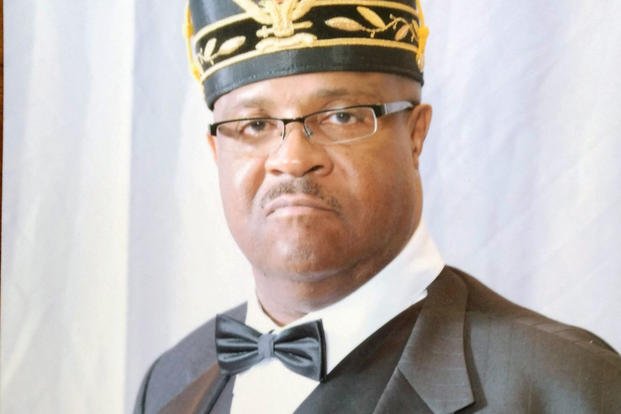 Greene's ultimate dream is to have his invention used by the Department of Veterans Affairs. But getting a device into the VA pipeline is not as simple as shipping off an invention to the VA's National Acquisition Center, officials there said.
"For a new product that hasn't been in the market, he may have to get FDA approval because it's a medical device," said Sandy Murbach, Director of Business Resource for the VA's National Acquisition Center. "For veterans looking to have a device evaluated, the best place to start is to provide it to their closest local VA centers at no cost. We suggest up to three, and make sure you have an agreement to determine if and when you want the device back."
Murbach said the local VA will determine how long it will take to evaluate, depending on the type of item and how different it is. In general, however, the National Acquisition Center is only in the business of directly purchasing items already approved and on the market.
Greene hired a law firm to help get his cane patented and it ended up being slightly more expensive than he initially thought. And he didn't know about the VA's decentralized evaluation process.
Still, getting the patent and being an inventor was worth every penny to the Army veteran.
"Oh man, I couldn't sleep for two days," he says. "I was just so elated. I thought 'Wow, me? Little ol' me, getting a patent.'"
-- Blake Stilwell can be reached at blake.stilwell@military.com.
Want to Know More About Post-Military Careers?
Be sure to get the latest news about post-military careers as well as critical info about veteran jobs and all the benefits of service. Subscribe to Military.com and receive customized updates delivered straight to your inbox.