Air Force spouse Pamela Bolado has accomplished quite a bit in her life.
She was born with a cleft lip and grew up with low self-esteem, but didn't let that stand in her way. She loved sports and was active in many activities.
After a stint as an amateur competitive boxer, she decided to study aesthetics and travel the world. Her first stop was London, and then she moved to Kuwait with her first husband. After 10 years and a divorce, she moved back to Canada, where she was born.
Later, she returned to Kuwait -- her sons were in school there -- and worked at the Royale Hayat Hospital in Kuwait City, as the manager of the Medical Esthetics and Dermatology Department.
"I was very lucky to have worked with such incredible international surgeons at this hospital. I was able to have corrective surgeries during that time that truly made a significant difference with how I felt with the appearance of my cleft. Not only that, but I had access to equipment that allowed me to work on my scar for years," she said.
It was while in Kuwait the second time that she met her second husband, who serves in the U.S. Air Force. Their blended family of six learned to navigate the military life.
"After becoming a military spouse, my world completely changed. It truly is a new way of life. My absolute favorite part of becoming a military spouse was the community and the sisterhood," Bolado said.
Their family has moved twice, and now live in Gig Harbor, Washington, outside of Joint Base Lewis-McChord. Bolado opened a home studio there, offering medical aesthetics and micropigmentation services.
"Working as an aesthetician, I provide services to women who had cancer and women who were also born with clefts, [helping them] regain confidence by providing the similar treatments that I did on myself for treating and camouflaging the scar and cleft appearance," Bolado explained. "My first cleft client was a fellow military spouse I had met here in Gig Harbor [who] has since become one of my dearest friends."
In 2018, Bolado decided to create an event to bring women connected to the military together and focus on mental well-being. "I take so much pride in my work and felt fulfilled to help other women with their physical appearance, but thought I could do more," she said.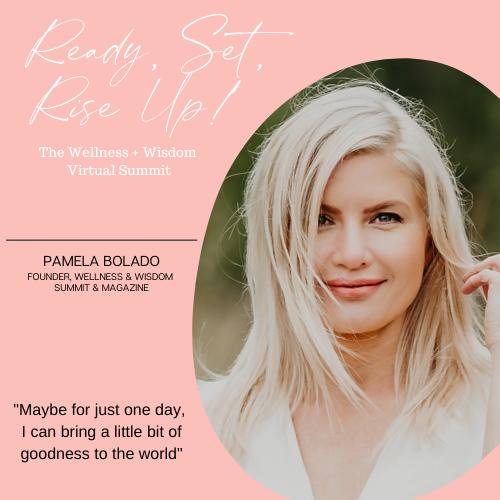 Together with two other military spouses and with the help of her son, she spread the word by going through base housing to advertise her free event. More than 200 women showed up to hear speakers and eat food and for a chance to win giveaways.
"This was the start of my Wellness & Wisdom Summit, which has continued to grow, to 400 attendees in 2019 and over 400 at this year's summit, including spouses, active duty and veteran women," she said.
The plan for 2020 was to take the summit on the road, starting at Joint Base McGuire-Dix-Lakehurst in New Jersey, where Bolado's journey as a military spouse began. But the pandemic hit, and she found herself pivoting to a virtual event pretty quickly.
When working through her virtual summit plan, she reached out to Smile Train, which aims to provide children around the world with cleft treatment, as a partner. Bolado's experience with her cleft lip led her to spend a lot of time battling insecurities. When she first heard about Smile Train a few years ago, she was "happy to see an organization helping children around the world obtain the same life-changing surgery I had."
Smile Train and Bolado are working together to encourage attendees to interact with the Smile Train organization in a virtual theater. She also donated a portion of the 2020 summit's proceeds to Smile Train, which will use it to help local medical professionals provide children with the care they need, including cleft surgery.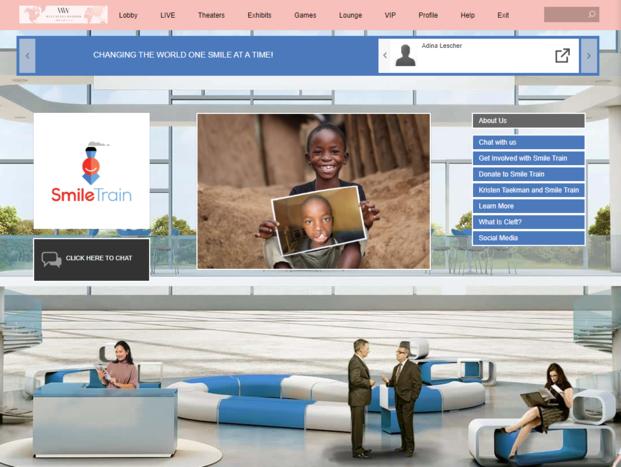 The 2020 Wellness & Wisdom Virtual Global Summit was held earlier this month, and Bolado is already planning the next one. She's holding out hope for doing it in person but knows being able to arrange a virtual summit is very important work.
She's also launching her Wellness & Wisdom Magazine this month, which will be sent out bi-monthly and feature Women Who Do Wonders; deserving nonprofits like Smile Train; international lifestyle, wellness and wisdom. But she's not stopping there. Future plans include an upcoming podcast and a book release in spring 2021.
Bolado has done what many military spouses have over the years -- taken a challenge and turned it into a blessing, then shared that with others. She credits her husband with his support, saying the two-way street of marriage is what it takes for each to grow and flourish.
Keep Up with the Ins and Outs of Military Life
For the latest military news and tips on military family benefits and more, subscribe to Military.com and have the information you need delivered directly to your inbox.
--Rebecca Alwine can be reached at rebecca.alwine@monster.com. Follow her on Twitter @rebecca_alwine.