Can 2023 offer anything to compare to the excitement generated by "Top Gun: Maverick," now officially the biggest military movie of all time? Probably not, but we've got quite a few promising features on the calendar that should satisfy anyone who enjoys service-related action.
This is by no means the final word on movies coming out this year. There are plenty of surprises sure to come. When we made this list for 2022, we had no idea that we'd see the Korean War movie "Devotion," the excellent Marine Corps boot-camp drama "The Inspection," the PTSD drama "Causeway" or the fantastic German-language remake of "All Quiet on the Western Front." We can't wait to see what other movies we'll discover over the course of 2023.
In the meantime, mark your calendars for these releases in 2023.
1. The Pale Blue Eye
Jan. 6, Netflix
Christian Bale ("The Dark Knight") plays a detective hired to investigate a murder at West Point in 1830 in this mystery drama from director Scott Cooper ("Hostiles"). He's stymied by the cadets' code of silence until he enlists young cadet Edgar Allan Poe (Harry Melling, who played Dudley Dursely in the Harry Potter series) to help him get a handle on the crime. The movie also features Lucy Boynton ("The Ipcress File"), Gillian Anderson ("The X-Files"), Robert Duvall ("The Godfather"), Toby Jones ("Detectorists"), Charlie Tahan ("Ozark") and Fred Hechinger ("The White Lotus").
2. Plane
Jan. 13, in theaters
Gerard Butler ("... Has Fallen" movies) stars as Brodie Torrance, an airline pilot whose plane is forced down on a remote Filipino island controlled by a separatist terror militia. He's got to save his passengers, and his only hope is to team up with Louis Gaspare (Mike Colter, "Luke Cage"), the convicted murderer being transported on his flight. Gaspare may have been wrongfully convicted, but it seems a lock that both Torrance and Gaspare have the military experience that will allow them to take out the terror cell and save their passengers.
Related: Gerard Butler Takes on the Terrorists (Again) in 'Plane'
3. 65
March 17, in theaters
Marine Corps veteran Adam Driver (Kylo Ren in the recent "Star Wars" trilogy) plays an astronaut whose ship crashes on a remote planet where he's forced to use his military training to fight off dinosaurs. The trailer gives away the big secret that the remote planet is actually Earth 65 million years ago. "65" is written and directed by Scott Beck and Bryan Woods, the team best known for writing the modern horror classic "A Quiet Place."
4. John Wick: Chapter 4
March 24, in theaters
We've established that John Wick is a Marine veteran, so we eagerly await news about his latest adventure. This time, Wick must avoid getting rubbed out by assassins sent by the mysterious forces at the High Table who have declared him "excommunicado." There's little doubt that our Marine will survive the latest round, but the fun always comes as we find out the latest methods he uses to take out the bad guys.
Related: Marine Vet John Wick Set to Learn More about His Mysterious Family Past in 'Chapter 4'
5. Mission Impossible: Dead Reckoning Part 1
July 14, in theaters
Tom Cruise starring in a Christopher McQuarrie-directed "Mission: Impossible" has been the closest thing to a guaranteed action movie classic over the past decade or so, and after his biggest-ever success with "Top Gun: Maverick," Cruise returns to play Ethan Hunt in the first of a pair of movies that are set to wrap up the actor's nearly three-decade run with the series. There will be amazing stunts, and McQuarrie is certain to somehow deliver a story that ties the action together.
Related: Tom Cruise Claims He Just Filmed the 'Biggest Stunt in Cinema History'
6. Oppenheimer
July 21, in theaters
Director Christopher Nolan showed us how World War II was fought on land, sea and air in "Dunkirk" (2017), and now he turns his attention to how the Allies won the war in a laboratory with "Oppenheimer." Cillian Murphy ("Peaky Blinders") stars as J. Robert Oppenheimer, the physicist who led the team that developed the atomic bomb. Nolan's sure to include some mind-bending scenes of nuclear fission as he relates the scientist's struggle to come to terms with the weapon he created.
Related: Epic 'Oppenheimer' Movie Will Explore the Science that Ended WWII
7. The Expendables 4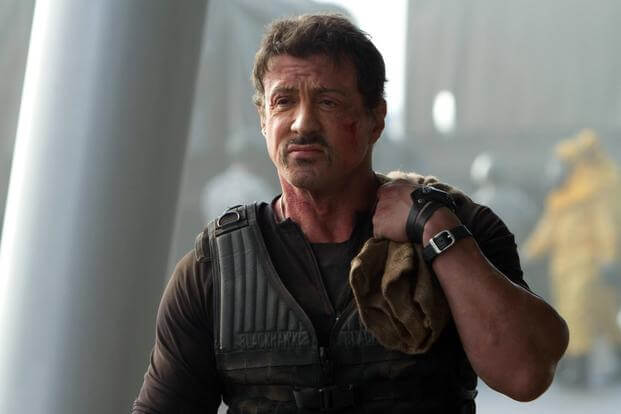 Sept. 22, in theaters
Sylvester Stallone returns for one more round as mercenary Barney Ross, and he's joined once again by Jason Statham, Dolph Lundgren and Randy Couture in a sequel directed by Scott Waugh, the man who brought us "Act of Valor," the action picture in which real SEALs starred as a SEAL team on a mission.
8. Dune: Part 2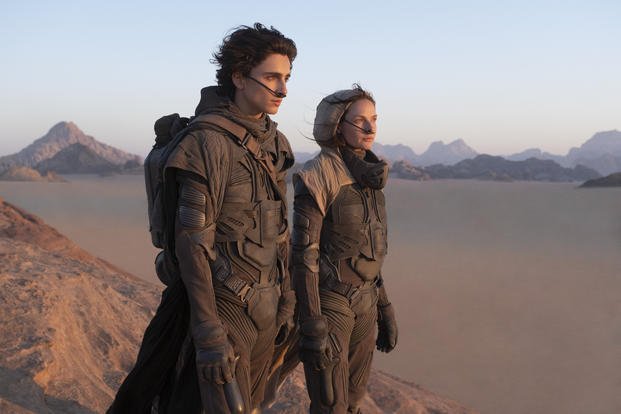 Nov. 3, in theaters
The original "Dune" got a raw deal in 2021 when director Denis Villenueve's military sci-fi epic debuted on HBO Max the same day it began a very limited run in theaters due to ongoing concern about the Covid pandemic. The movie still managed to win six Oscars in technical categories, and Villeneuve ("Blade Runner 2049") is set to complete his screen version of Frank Herbert's classic 1965 novel with this upcoming movie.
9. The Old Guard 2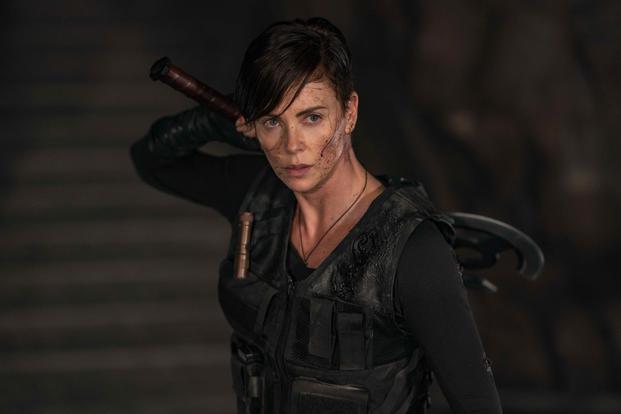 TBD, Netflix
"The Old Guard 2" is the upcoming Netflix sequel of one of the best surprises during the darkest days of the pandemic. Charlize Theron ("Mad Max: Fury Road") returns as the leader of a tribe of near-immortal warriors who secretly intervene to correct the course of human history through the ages. It's a lot like Marvel's "Eternals," except with better fight scenes and a more coherent story. Netflix hasn't announced a release date yet, but it should arrive later this year.
10. Extraction 2
TBD, Netflix
Netflix's other winner during 2020 was "Extraction," a military thriller about a former Australia special ops soldier-turned-mercenary (Chris Hemsworth, "Thor"), who takes a mission to rescue the kidnapped son of an Indian drug lord. Both "Extraction 2" and "Extraction" are directed by former stunt coordinator Sam Hargrave and written by Hollywood bigshot Joe Russo. The first "Extraction" looks particularly good when compared to recent work from the Russo brothers, like "The Gray Man" and "Cherry," so here's hoping the team stays on its hot streak with the upcoming sequel.
Related: Netflix's Wildly Popular Action Shoot-Em-Up 'Extraction' Is Getting a Sequel
Keep Up With the Best in Military Entertainment
Whether you're looking for news and entertainment, thinking of joining the military or keeping up with military life and benefits, Military.com has you covered. Subscribe to the Military.com newsletter to have military news, updates and resources delivered straight to your inbox.