On March 15, 1962, Capt. Gregory P. Thomas was flying a L-1049H Super Constellation for the Flying Tiger Line. The plane was chartered by the Military Air Transport Service to ferry his 96 military passengers to Saigon.
He never made it. His 93 U.S. military passengers, three South Vietnamese soldiers and the 11 civilian crew members aboard Flying Tiger Line Flight 739 disappeared on their way from Guam to the Philippines. After searching the skies for three hours, the Air Force declared the plane lost.
The families of the passengers aboard the flight have been fighting to get their names added to the Vietnam Veterans Memorial wall since its construction, but have so far seen only rejection from the Defense Department.
Wreaths Across America, a nonprofit organization with the mission of engaging Americans to remember veterans who died or were lost in the course of their duties, took the initiative. Its founder built a special memorial for those lost on Flying Tiger Line Flight 739.
The details on how exactly they were lost are largely unknown, although some theories exist.
Thomas was a skilled pilot with nearly 20,000 flight hours at the time of his disappearance. He had been employed by the Flying Tiger Line since 1950 and had been one of legendary comedian Bob Hope's pilots during his many USO tours. Thomas was already a hero by then, having ditched a Douglas DC-6 passenger plane in 1957 with no loss of life.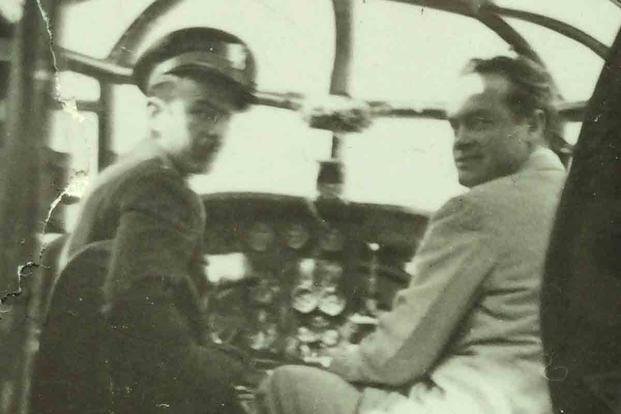 So when his chartered Super Constellation didn't check in via radio at 3:30 p.m. that day, it was considered highly unusual, and Air Force assets in the Philippines immediately attempted to establish any kind of contact with the plane.
The crew of the Standard Oil Company tanker S.S. T.L. Lenzen reported a midair explosion and vapor trails at the approximate location of the aircraft's flight plan. The U.S. military launched a much more extensive search and rescue operation, with 1,300 people, 48 aircraft and eight surface ships that covered 144,000 square miles. They found nothing.
Reports of the explosion from the vessel's five crew members led many to believe the aircraft had been sabotaged. The Flying Tiger Line claimed such an explosion would be impossible under normal conditions. Another theory is that the plane was hijacked.
No matter what the cause of the Super Constellation's disappearance, Flying Tiger Line Flight 739 remains missing, and all 107 people aboard are considered dead.
No one knows what the mission of the soldiers aboard the aircraft was, but many of them speculated they would not be coming home, according to a CNN report. Though the alleged secret mission was supposed to take place in Vietnam, the missing service members' names never were added to the Vietnam Veterans Memorial wall.
Their families have been pushing to add their names for decades, to no avail. The Defense Department says they're ineligible because their deaths occurred outside of a combat zone. Because the names aren't on the wall in Washington, they also don't get recognized in state and local memorials.
When Wreaths Across America founder Morrill Worcester found out about the flight and the fact that the crew has never been honored, he built an eight-foot-tall granite monument bearing each of their names.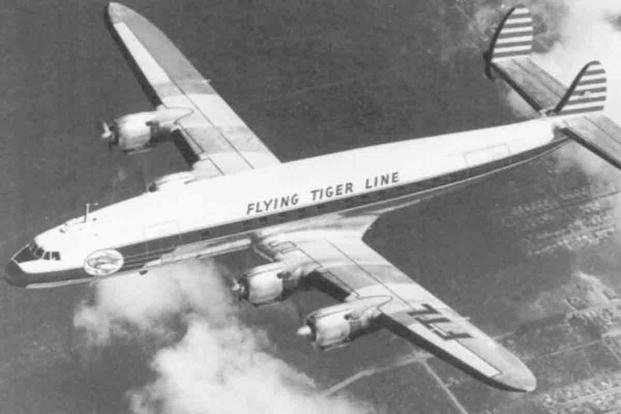 "When I first heard the story about this mission, I was shocked to learn that nothing has been done for these families," Worcester said in a statement. "I said that day that we would do something to make sure these people are honored and remembered, and to hopefully give some closure to these families."
Worcester built the monument in Maine, in the same fields where Wreaths Across America collects the brush it uses to put wreaths on veteran tombstones every winter.
"We have a saying at Wreaths Across America that a person dies twice," Wreaths Across America executive director Karen Worcester told CNN. "The first is when life leaves their body, but the final time is when their name is spoken for the very last time."
At the unveiling ceremony for the Flight 739 memorial, the names of the U.S. service members and civilian crew were read aloud, perhaps for the last time.
The memorial and the ceremony were grand gestures for a family that had almost given up on getting their loved ones memorialized anywhere. Now, they have a wall of their own.
-- Blake Stilwell can be reached at blake.stilwell@military.com. He can also be found on Twitter @blakestilwell or on Facebook.
Want to Learn More About Military Life?
Whether you're thinking of joining the military, looking for post-military careers or keeping up with military life and benefits, Military.com has you covered. Subscribe to Military.com to have military news, updates and resources delivered directly to your inbox.