Former Navy cornerback Cameron Kinley will be allowed to attend training camp this summer in his quest to become a Tampa Bay Buccaneer.
Kinley confirmed via Twitter Tuesday that he will be able to try out for the team -- a decision he said was made by Defense Secretary Lloyd Austin. It reverses an earlier order from acting Navy Secretary Tom Harker and others that Kinley report for duty to meet his service obligation.
In a statement late Tuesday, Austin did not explain his reasoning for the decision but said Kinley would be "enlisted in the Inactive Ready Reserve for the duration of his professional football career."
"In the meantime, we know Cameron will take every opportunity on and off the field to represent the Navy and the U.S. military to the American people and assist us in our recruiting efforts," Austin said in a release.
On May 25, Harker told Kinley, a cornerback who played for Navy for the last four years, that he would not receive a waiver to defer his service while he attempted to play in the NFL. Kinley signed as an undrafted free agent with the Buccaneers and was allowed to attend rookie training camp, then was told he couldn't pursue his NFL career now.
Related Video: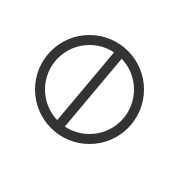 But this year, players from the U.S. Military Academy and U.S. Air Force Academy received service deferrals to attend NFL training camps; last year, Naval Academy quarterback Malcolm Perry was allowed to join the Miami Dolphins.
Read Next: Deployment-Worn Theodore Roosevelt to Change Homeports, Get F-35 Upgrade
Kinley told Military.com on Tuesday that he is thrilled with Austin's decision and looks forward to putting his best foot forward at training camp.
"I'm thankful," he said. "I'm looking forward to attending the training camp and doing all that I can to make the 53-man roster and serve as an ambassador for the United States military."
Shortly after former President Donald Trump took office in 2017, his administration abolished the waiver process altogether. But Trump reversed course in 2019, allowing service academy graduates to defer so they could play professional sports.
The ultimate decision to grant waivers falls to the service secretaries, however. Harker said he reviewed Kinley's case and decided he should serve.
"I looked at the significant investment the taxpayers make in every midshipman, and our expectation and their expectation is that midshipmen will graduate and be commissioned with the Navy and the Marine Corps," Harker said.
Kinley played 27 games for the academy. His record included 88 tackles, a sack, an interception and a forced fumble, according to Navy statistics.
Kinley, who hails from Memphis, gained the support of several lawmakers in his effort to win a waiver, including Rep. Austin Scott, R-Ga.; Sen. Marco Rubio, R-Fla.; and Rep. John Garamendi, D-Calif.
Rubio appealed on his behalf to President Joe Biden.
Kinley will join four other military academy grads in vying to make NFL teams this year. Jon Rhattigan, a West Point graduate, is a rookie linebacker with the Seattle Seahawks, and Air Force Academy graduates Nolan Laufenberg, Parker Ferguson and George Silvanic have signed as free agents with the Denver Broncos, New York Jets and Los Angeles Rams, respectively.
Training camp for the Bucs begins July 25 at AdventHealth Training Center in Tampa.
Before he received confirmation of the DoD's decision, Kinley told Military.com that he was ready to serve immediately if it didn't go in his favor. He added that he will be ready to meet his service obligation in the future.
"If it goes in the other direction, I'm ready to serve as an intelligence officer in the U.S. Navy and wherever that may lead me," he said.
-- Patricia Kime can be reached at Patricia.Kime@Monster.com. Follow her on Twitter @patriciakime.
Related: Why the Annual Army-Navy Game Stands Alone From All Other Rivalries