The new Army Combat Fitness Test is so challenging that some soldiers are genuinely worried they'll be ready to pass it when it becomes mandatory next year. But one specialist just made the whole thing look easy.
Spc. Juan Gonzalez, a 29-year-old scout with Headquarters and Headquarters Company, 1st Battalion, 32nd Infantry Regiment, 1st Brigade Combat Team, 10th Mountain Division, out of Fort Drum, New York, racked up a score of 600, maxing out the ACFT, according to an Army news release.
He's the first enlisted soldier to achieve the feat. In August, Maj. Timothy Cox, with 22nd Chemical Battalion at Fort Bliss, Texas, took honors as the first officer and first soldier overall to rack up a 600.
According to Army officials, Gonzalez habitually scores the maximum 300 points on the current Army Physical Fitness test.
Related: Soldier Is First to Achieve Perfect Score on New Army Fitness Test
"It all started in high school where I wrestled and weight-lifted. Then I got into power lifting for a few years and CrossFit where I competed a lot," Gonzalez said in a released statement. "Then I drifted off into solely Olympic lifting and went to Nationals where I placed in the top 20. After that I joined the Army."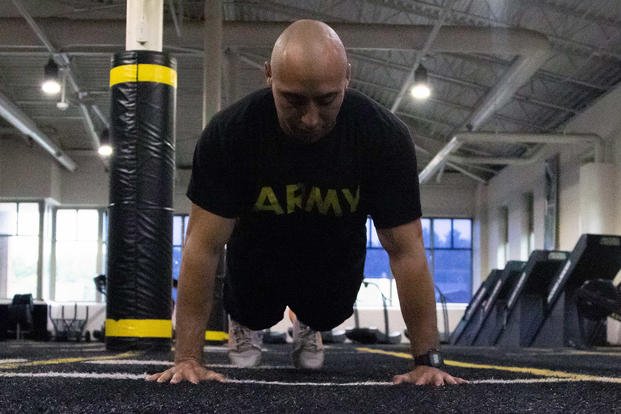 Gonzalez said in the release that he made it his goal to max out the ACFT when he learned how much the test had in common with the CrossFit disciplines he already excelled at.
Now, he said, he has his eye on Ranger school.
"Going Special Forces would be awesome," he said. "I want to be the best I can be. Me and a lot of other soldiers are in the gym countless nights, working on strength and speed. It feels good."
The ACFT is revolutionary for the Army in that it does away with age and gender norms in testing, focusing instead on standards that align with Army job requirements. It consists of six events that emphasize strength as well as endurance. They include deadlifts; standing power throws; arm-extension pushups; sprint-drag-carry drills; leg tucks; and a two-mile run.
The current test features only pushup and situp repetitions and the timed run.
In late September, the Army announced significant revisions to previously announced standards on the test in an effort to better align them with soldier readiness requirements. Starting this month, soldiers have a year to practice taking the test before it becomes the mandatory fitness assessment for all troops in October 2020.
-- Hope Hodge Seck can be reached at hope.seck@military.com. Follow her on Twitter at @HopeSeck.
Read More: Soldier Who Brought Kids to Safety During El Paso Shooting Arrested for Alleged Desertion