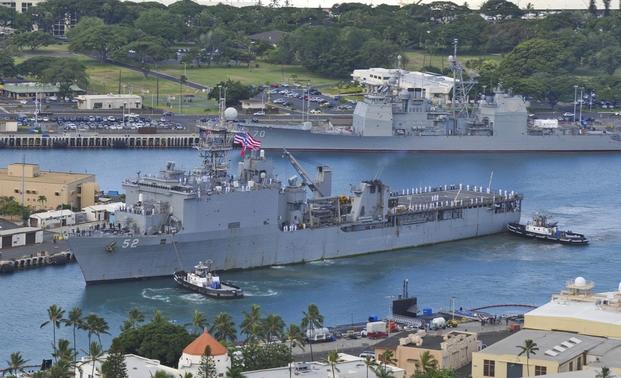 Hawaii was the target of a surprise attack on Pearl Harbor by Japan on December 7, 1941. The attack on Pearl Harbor and other military and naval installations on Oahu, brought the United States into World War II.
Today, Hawaii is the headquarters of the United States Pacific Command (USPACOM). USPACOM comprises Army, Navy, Marine Corps and Air Force service components, all headquartered in Hawaii.
The Coast Guard, providing unique services to the islands, also has a large presence.