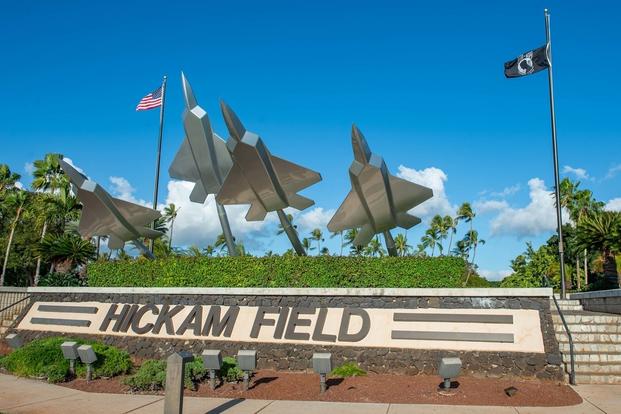 Hickam Air Force Base is home to the Pacific Command, PACAF, 15th Wing and the Hawaii Air National Guard.
Hickam Field is named in honor of aviation pioneer Lieutenant Colonel Horace Meek Hickam. The base is merged with the Naval Base Pearl Harbor to become part of the Joint Base Pearl Harbor–Hickam. Hickam is located on the island of Oahu, Hawaii.
The base consists of 2,850 acres of land and facilities valued at more than $444 million. It shares its runways with adjacent Honolulu International Airport .