For those who have spent their adult lives serving their country as troops or military family members, moving into a life of nonprofit service after leaving the fighting force just makes sense.
But it isn't always that simple.
Starting a successful nonprofit takes more than just a love of service or interest in philanthropy, said three of those who have done it. It takes dedication, savvy, looking to others for help and knowing how to fill a need without accidentally duplicating services that already exist, they said.
So what's the secret to making it in the nonprofit world? Two veterans and a former Marine Corps spouse have some ideas. Read on for their personal stories and how they've found success with their organizations.
Army Veteran Mike Erwin: Producing Better Leaders and Citizens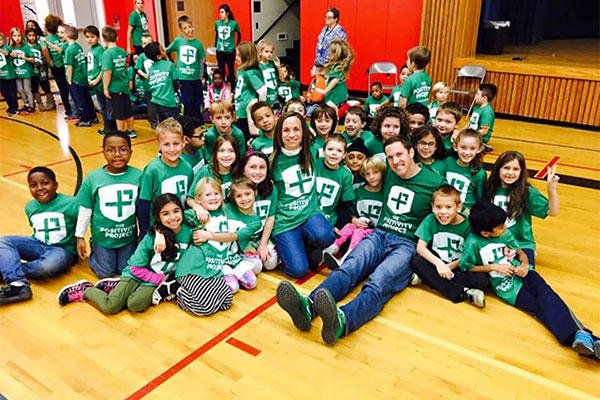 ​For former Army Maj. Mike Erwin, the nonprofit adventure started while he was still on active duty, going to graduate school at the University of Michigan after a 2009 deployment to Afghanistan. He attended a class on positive psychology, and everything changed.
The study of how people and organizations thrive, positive psychology focuses on 24 character strengths -- traits such as leadership, integrity and bravery. As he worked through the class, he saw core Army values, such as honor, duty and respect, mirrored in those qualities.
He also saw a chance to make a dynamic difference in the lives of two completely different groups: his fellow veterans and schoolchildren.
Erwin's name has become synonymous with Team Red, White & Blue, the veterans nonprofit he founded during his studies. The organization spread first to the U.S. Army's academy at West Point, N.Y., where he taught in the Behavioral Sciences and Leadership Department between 2011 and 2014, and then, like wildfire, to the world.
Connecting veterans with their communities through fitness and social activities, Team RWB (as it's known) and its familiar eagle logo have exploded to more than 115,000 members in more than 200 chapters worldwide.
Although positive psychology is not Team RWB's lone mission, its members focus on living by what is known as the "Eagle Ethos," a set of guiding principles that reflects many of the character traits on which positive psychology focuses.
Erwin, who still sits on the Team RWB board, is no longer involved in the organization's day-to-day activities and has since left active duty. Now he has launched a new organization aimed at bringing the importance of positive character that he learned through the Army to the next generation.
Started as a simple Facebook page focused on positive character, The Positivity Project has developed a set of curricula to teach positive qualities in elementary school classrooms.
This year, The Positivity Project is in 33 schools nationwide and has impacted 12,000 kids. During the 2017-18 school year, the program is expected to be in 200 schools.
"We're trying to produce better leaders and better citizens for our world and our country," Erwin said. "For democracy to work, you have to trust in a society that you and someone else are driving.
"We need to trust that our citizens are going to look out for each other and support each other; that's what democracy requires."
Former Marine Corps Spouse Lisa Colella: Finding Solutions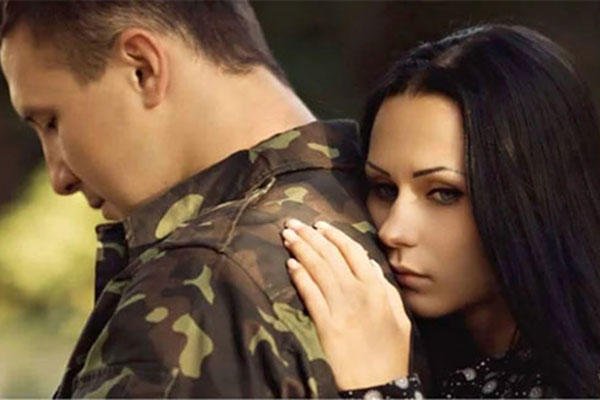 Success in the nonprofit world doesn't always start with a great idea or a stroke of genius. Sometimes, as in the case of former Marine Corps spouse Lisa Colella, it's born of necessity.
Colella, whose husband, former Marine Corps Staff Sgt. Rick Colella, medically retired in 2012, started her nonprofit Healing Household 6 after experiencing firsthand in 2013 a gaping hole in what is provided to military caregivers -- particularly those who are experiencing domestic violence.
Caught in a dead space between what is provided by the Defense Department and help from the Department of Veterans Affairs, there often simply are not services available for spouses and families living with a veteran who has become violent as a result of his injuries, Colella said.
Although federal and local governments provide some domestic violence services, military caregivers have specific needs, such as relocation help, that are often overlooked, she said. But because tackling domestic problems for military families means admitting that veterans are sometimes the perpetrators of those issues, getting help can be a challenge.
"No one wants to say, 'We have these heroes who sacrifice so much, but guess what? We have some violence going on,'" Colella said. "It's hard to have these conversations that say, 'We are for the veterans, we really are, but they also can't behave in this manner.'"
And that's where Healing Household 6 steps in. A small organization run entirely by volunteers, it provides peer-to-peer support and resources to families both before they are in a crisis situation and after a crisis arrives.
Among the top help that Healing Household 6 provides are relocation services, Colella said. Since 2013, the organization has helped about 30 families relocate by providing transportation, moving help and job, child-care and grocery connections in their new locations.
Colella said her time as a Marine Corps spouse taught her the importance of sticking up for those hurting around her, a key facet of what Healing Household 6 now does.
"When you're a spouse, you develop this sense of empathy that you didn't have before," she said. "When women come to you, you just have this natural ability to be like, 'Gosh, this sucks.'
"We know this sucks, and we're not going to judge each other for it. We make our own solutions to problems that other people don't."
Retired Army Staff Sgt. Patrick Shannon: Family Support
It started with a mortar attack in Iraq in late 2006. Hit by the blast from behind, now-retired Staff Sgt. Patrick Shannon was moved through various military medical centers as he healed from his injuries, which included a debilitating split in the retinal wall of his left eye.
But during his stay at the medical centers, he noticed a major problem facing the families of severely wounded troops: financial strain.
Spouses and family members often took long-term leave to be with their injured service members or had to leave the workforce for years at a time. The result was a major drop in income and money stress piled on an already traumatic situation.
And families of fallen troops, he found, faced a similar problem as they sought to heal from tragic loss.
After moving from the Marine Corps to the Army Reserve and working for the Wounded Warrior Project, Shannon saw there was plenty of nonprofit help for wounded service members, but little help for their families.
With those families as his inspiration, Shannon left the Wounded Warrior Project and co-founded Helping Hands for Freedom in 2011 with NFL player Rodney Smith. The organization was given a Lincoln Award in 2015 by the Southwest Veterans Chamber of Commerce in recognition of its service, and Shannon was recently recognized by Evan Williams as a recipient of its American-Made Heroes award.
Since its founding, Helping Hands for Freedom has worked with more than 4,000 military families, including the families of the fallen, Shannon said. Football camps for military kids, financial assistance, retreats, picnics, family outings and its "dream chaser" program, which fulfills wishes for the children of fallen troops, are just a few of the things it has done.
Now the organization, which has two employees and is otherwise run by volunteers, is developing a seven-bedroom retreat center where they can host families year-round, he said.
"We've done so many other things, but this is the niche where I want to see us, as far as being able to help out not just monetarily, not just sending them on trips, but to be in a place where they can continually come back," he said.
Although his 20-year military career was the catalyst for the nonprofit, Shannon said serving did not prepare him for the challenges of running one. Instead, he points to his time in college working toward a general studies degree and his ongoing career as a Walmart operations manager for a series of Midwest stores as giving him the skills he needs.
Shannon said the payoff for all the work and money he has personally pumped into his organization over the years has nothing to do with accolades such as the Lincoln Award, or his recognition as an American-Made Hero.
For him, he said, it's all about the people they help.
"It's not about what I've done," he said. "Seeing them get up … and talk about the different things that our organization has done for them and what [it] has meant for their families? That's what's important."
Advice for Nonprofit Startups
In general, what does it take to create a successful nonprofit? Shannon notes that starting and running a nonprofit is like running a business.
"It has to be sustainable," Shannon said. "Don't just get on Legal Zoom and pay your $500 and be done with it. … Everyone has to understand that it's like running an actual business."
Erwin recommends pushing through on your vision, even if you have to make adjustments along the way. "You don't know what's going to resonate with people and what's going to come of it," he said.
Before starting a nonprofit, Colella advises others to do a lot of research to make sure they aren't simply replicating another service already available. Next, she says, aspiring philanthropists should work with their local officials to investigate available funding -- and get ready to pour a lot of time, effort and heart into the project.
The most important takeaway is that nonprofit success does not happen in a vacuum. Every veteran nonprofit organization that gains notice can inspire other veterans, which leads to positive ripple effects for military and civilian communities at large. 
It's that knowledge that inspires Shannon, Colella and Erwin, along with many others, to continue giving back.
More Success After Service stories:
Find the Right Veteran Job
Whether you want to polish your resume, find veteran job fairs in your area or connect with employers looking to hire veterans, Military.com can help. Subscribe to Military.com to have job postings, guides and advice, and more delivered directly to your inbox.