Many of us aspire to pursue our dreams of becoming entrepreneurs. The hard part is that we don't always know how to do so.
For a veteran, there isn't a set path or rank advancement chart that shows us how to get there, so taking the leap can require incredible courage.
Many veterans and spouses of veterans have taken this challenge head-on and continued their call to service in their communities. We had the privilege of interviewing several of them about how they've pursued their entrepreneurial dreams, learning about their experiences, and gathering their advice for other veterans facing the same challenges.
Brent Williams: Helping Out Fellow Veterans
We are often shaped by those we respect, and their occupations. Navy veteran Brent Williams was inspired by his father and grandfather, who owned successful businesses. In the Navy, Williams served as a culinary specialist (CS), but that title falls short when it comes to describing his tasks: In addition to feeding the crew (submarines are known for having the best food in the Navy), he also was a part of the Firefighting Hoses Team and Hazardous Material Team, as well as serving as a Submarine Dive Tender and records keeper.
Upon leaving the Navy in 2010, Williams had a rough transition. "It was not as smooth as I had hoped it would be," he said. "Still today, I have friends who I see bounce around from job to job and just haven't settled in.
"It's hard. It's two different worlds, the military and the civilian world," he added. "If you are in a field that doesn't really translate to civilian jobs, it can be lonely and you can feel bad about the rejections."
His experiences, and seeing other friends struggle with transition, inspired Williams to set a goal of giving back and helping other veterans adjust to civilian life and find a job. Williams is finishing his degree in business at Columbia Southern University with a focus on management, with the goal of starting his own business or non-profit organization.
Entrepreneurs quickly learn that the private sector has a work style completely different from the military's regimented, precise life. Williams notes that there isn't always a lot of structure in businesses, and the qualifications for a job might be more about who you know than what worth you can prove. "People often forget the military is a business and most likely the best-run business in the world, " he said.
Going out on your own can be scary, with every day a learning experience, and crucial investment decisions can come at any time. Williams recommends connecting with fellow veterans, and to take advantage of their knowledge and experience. "I had a mentor who helped me," he says. "I wanted to go into marketing and advertising, but he made me realize I should be in management because I had leadership experience and team experience that would translate to the civilian world."
Asked for advice he has for other veterans or for those in the military about to transition out, Williams recommended, "Get ahead of the process. You know you're leaving so you need to be proactive in finding a job before you get out, especially if you have a family."
Williams is making sure he's doing his part to assist fellow veterans with the transition process. In his plans for opening his own business, Williams has included implementing a veterans' preference hiring policy as a priority. "[Veterans] all have the same mindset and have a mutual understanding of what needs to be done to keep the business afloat," he said.
Williams also said service members should use their military education benefits because getting a degree is important. Avoiding the mountain of debt most students are burdened with is a way to get ahead of the game and become financially stable.
At the end of the day, it also helps to remind yourself what drives you forward. For Williams, it's his family: "My wife and my kids, they are my inspiration. They are my motivation. I want them to have everything they want in life. When I came home from deployments, they were there for me and now I'm going to be there for them."
Scott Davidson: 'Anything You Do Comes Back to You'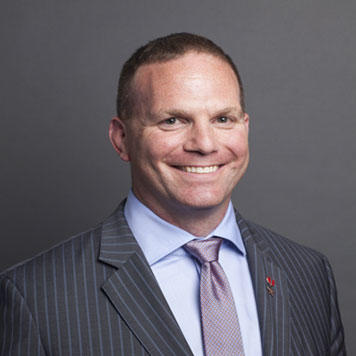 Scott Davidson, Head of The GCO Consulting Group
For Iraq veteran Scott Davidson, the appeal of becoming an entrepreneur lay in the idea that he could set his own course, and rely on himself, with success or failure resting on his shoulders. The former Army captain has started and sold several businesses and now heads GCO Consulting Group, a federal contract consulting firm. Current projects include working with The Veteran Market in adapting etsy.com/ebay.com-type platforms for veteran and military spouse-owned businesses.
"Anything you do comes back to you," he said. "You can put in 80 hours a week, and you will see the results, unlike when you are punching in your 40 hours at a job. When working for yourself, every hour, minute and second can really make a difference, and it's all part of growing your business."
Davidson points out that starting your own business isn't easy. Be prepared for long hours, and the peaks and valleys that come from running your own show.
"When business is great, you want to ride that and keep going and build off of it," he said. "When business is bad, you never want to look back and say, 'I shouldn't have not taken that job.' "
For those interested in pursuing an entrepreneurial career, Davidson notes resources such as the Department of Veterans Affairs, Boots to Business (an education and training program sponsored by the U.S. Small Business Administration), and Syracuse University's Entrepreneurial Bootcamp for Veterans with Disabilities (which has multiple classes across the U.S. and is free for those who qualify). He also recommends finding your niche and exploiting it.
"Make sure it's something you are passionate about, and that there is something about you that makes you better at it than anyone else," he said. "Nothing happens overnight. There will be a lot of obstacles along the way. It's how you pivot and learn from them."
Fred Wellman: 'A Natural Fit' with Entrepreneurship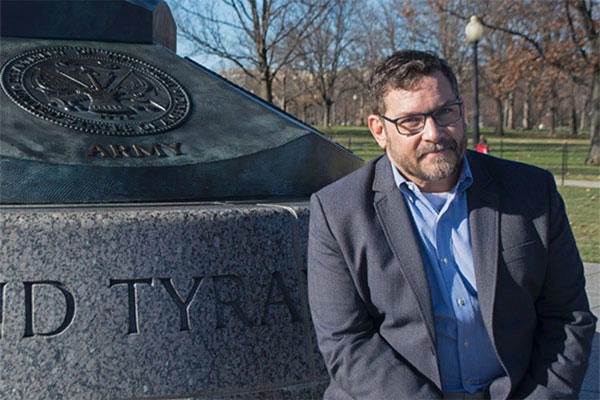 Fred Wellman, Owner of Scoutcomms (Photo: Meredith Tibbetts/Stars and Stripes)
For others, entrepreneurship is a career choice that comes after experiencing the ups and downs of a more standard job. Fred Wellman, a Desert Storm veteran with 22 years experience as an aviator and public affairs officer, is now the owner of successful PR and veterans advocacy firm ScoutComms. He went the traditional job route when he first transitioned out of the military but soon realized it was not a good fit. As luck would have it, during that time a colleague suggested that he start his own firm. From there, in his own words, he "found great passion for being an entrepreneur … it just became a natural fit. "
Wellman said the biggest hurdle with his transition was how time is thought of in the civilian world. "The military thinks of things in seconds and minutes but, in the civilian world, it's more like days and weeks," he said.
Wellman is a big believer in doing your homework and having a plan before launching a business, but not overthinking the plan.
"I meet a lot of 'future' business people who won't pull the trigger even when the numbers and stars have aligned. It's not for everybody," he said. "Risk is really a relative term after you've been in a line of work that involves possible life-and-death decisions on a regular basis. But it is a different thing when you are talking about your family's health and well-being too. So do your homework. Make sure you've got a viable plan, and customers who will buy your product or service. Know what success looks like.
"Sometimes it hasn't worked for us. It taught me to define our sector and what we are good at and then build within that with the right people and the right tools. In the early days, there were a couple of missed paychecks that were really tough. It's hard to go to the family and say, 'Hey … sorry but the client checks didn't come in so we have to eat a little cheap the next couple of weeks.' It motivated me to get up, get to work, and put money in the bank."
Krystel Spell: Going From Hobby to Business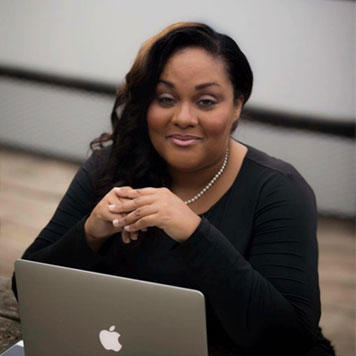 Krystel Spell of SoFluential and the ArmyWife101 blog
Other entrepreneurs have started businesses as an outgrowth of their experiences in the military. Veteran spouse Krystel Spell began her own blog, ArmyWife101.com, while her husband was still on active duty. At the time, she was content with taking the odd work-from-home job, but once she began to see the business opportunities, she decided to focus on her blog. When her husband transitioned out of the military, she was already earning an income, giving their family a safety net as they entered the civilian world. She went on to found SoFluential, a digital media marketing agency that helps brands reach the military market, as well as smaller unique blogger niches.
Spell enjoys her entrepreneurial lifestyle because it gives her time "to go from hobby to business." She said, "It's liberating not having to answer to anyone. I love how I can increase my income every month, as well as the fact that I have control over it, to a large degree."
Spell did everything at low cost for as long as she could, but eventually decided she needed to take her business to the next level. "You have to be willing to invest in your business," she said. "My first major investment was a virtual assistant. This gives me a lot of time to focus on the big things."
She echoes Wellman when it comes to not overthinking things as you grow your business. "Overthinking is, in my opinion, the biggest cause of great ideas and businesses going to waste. 'Launch it broken ... fix it live' is my motto," she said. "Don't let people make you think you need million-dollar websites to get started."
'Where I Need to Be'
The risk of entrepreneurship requires determination and discipline, but the rewards for those who take the leap can be realized the moment you win a contract or receive a big payday, or even when you overcome what seems like an insurmountable hurdle.
Spell recalls, "Our first major campaign had to be executed in less than 48 hours, in which I had to find bloggers, send our contracts, create images and so much more. Believe me, I would have loved to quit then and there but, once I got it done, I was ready for even more."
Sometimes, satisfaction can come in the form of connecting with someone who can make a difference for you and your fellow veterans. Wellman remembers being able to spend the day with Gary Sinise at a recent Association of the U.S. Army meeting to discuss opportunities in manufacturing for veterans.
On days like those, "I sit back and feel the groove and realize that this is where I need to be," he said. "I wouldn't change a single decision that got me here."
The very act of starting your own business can also be an inspiration to fellow veterans. In that vein, Williams was recently chosen as an Evan Williams American-Made Hero. He modestly says he was "baffled" by the recognition, but appreciates being included with his fellow honorees. "I really thank Evan Williams for highlighting my service and others' service to civilian eyes," he said. "It's great to be able to show them real people who serve and increase awareness of what people really do in the military and after they get out. I'm proud of it."
If you're a veteran looking to start your own business, take the advice of these entrepreneurs to heart: Prepare as much as you can for the transition process, lean on the advice and experiences of colleagues and fellow veterans, be ready for the ups and downs of entrepreneurship, and don't lose sight of the passions that have taken you down the path.
More Success After Service stories: