Tobias Taylor, a 5-year-old boy who suffers from cystic fibrosis, never lets any of his disadvantages slow him down and with the help of the Pilot for a Day program, Tobias got to experience something new Dec. 6, on Columbus Air Force Base, Mississippi.
Arriving at Columbus AFB, Tobias was greeted at the 41st Flying Training Squadron with roaring applause and cheers from students and instructor pilots.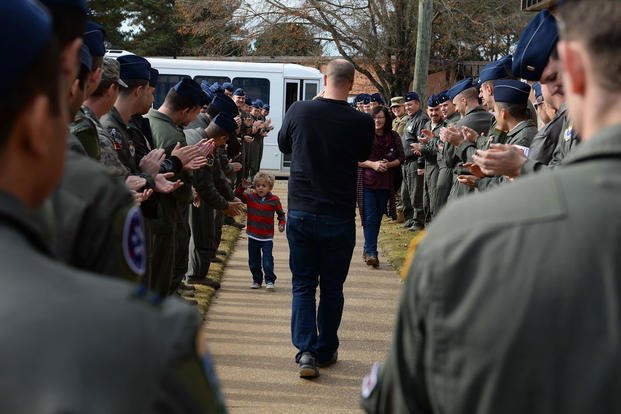 Pilot for a Day is a program where Airmen like Capt. Ricardo Torres, 41st Flying Training Squadron T-6 instructor pilot and flight commander, gives medically disabled youth and their families a "red carpet day" custom-tailored to their desires and capabilities. The program is conducted in partnership with the Local Chamber of Commerce.
"We really didn't know what to expect, but he was extremely excited," said Clay Taylor, Tobias' father. "He didn't know if he was going to be flying the planes. I said 'No, you're not going to be flying the planes.' After that, we kind of told him that it was a program where he could go see the planes, see what the base is like and all that. He's been really excited and was looking forward to it."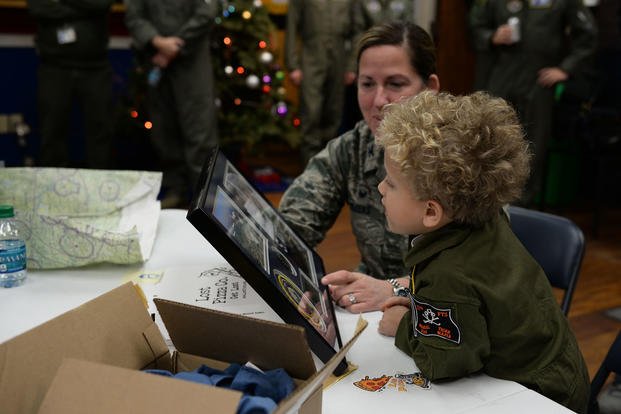 Tobias and his family, from Hernando, Mississippi, enjoyed many aspects of Columbus AFB including displays of all three 14th FTW training aircraft, a personalized tour of the fire department, time in the T-6 flight simulator, and lunch in the 41st FTS heritage room.
Even with cystic fibrosis, Tobias is a resilient child who continues to enjoy life without much fear in his mind.
"He has cystic fibrosis, so he's had six surgeries over five years and it takes up a big part of our life and our days, but he takes it like a champ and he deals with everything in stride," Taylor said. "He is extremely crazy, a high energy kind of person, but he is really affectionate. He really gets along with a lot of kids and likes to play with a lot of kids. He's fun to be around."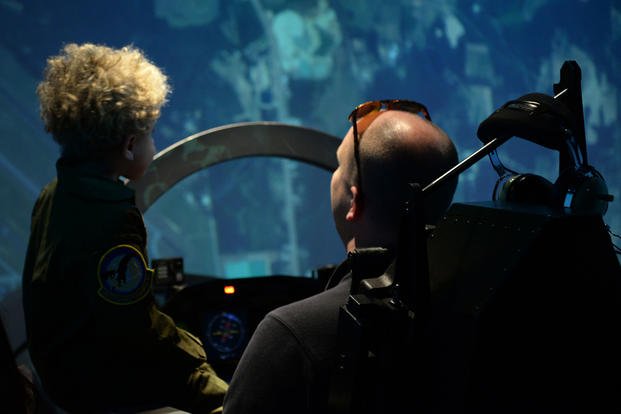 For Torres, it's enjoyable to see the kid's smile and happy attitude that makes the whole day worthwhile.
"It's the personal satisfaction that I get out of seeing the child's face light up, they get to put on the flight suit, when they see their name on the side of the plane," Torres said. "We got to show them an awesome time ... They interacted with pilots, officers and enlisted Airmen on base who really care about what the child is doing and are willing to brighten that child's day."
Keep Up With the Ins and Outs of Military Life
For the latest military news, videos, tips on military family benefits and more, sign up for a free Military.com membership and have information delivered directly to your inbox.