When Hurricane Michael ripped through Florida earlier this month, it left a path of total destruction in its wake. Entire towns were decimated, while Tyndall Air Force Base officials have announced that every structure on base was compromised -- including military family housing.
That means many of the military families who were evacuated from there and the surrounding communities not only likely sustained severe property loss, but also have no homes to go back to, at least for now.
But before the extent of the damage was even known, the military spouse and family community stepped into action to help those near Tyndall who were affected by the storm. And you can help, too.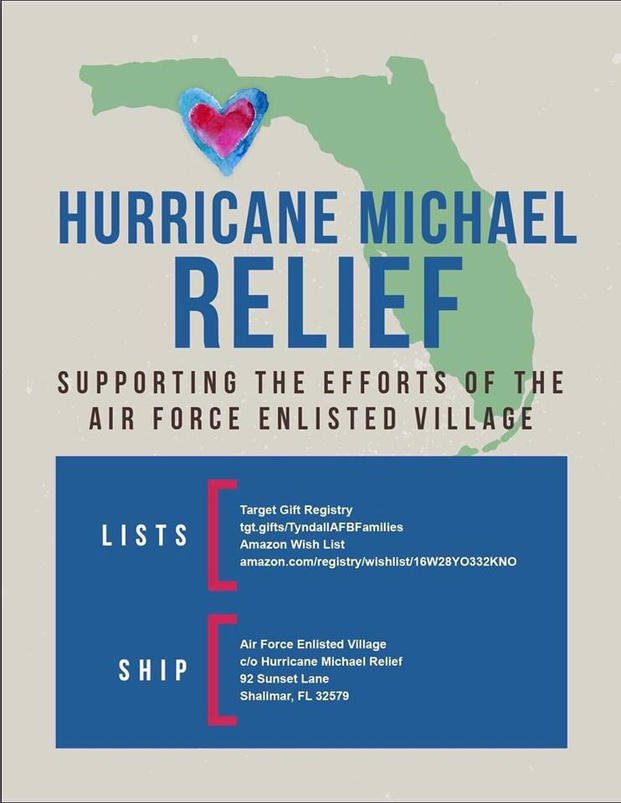 It started with a simple post by Air Force spouse Alicia Barnett in a Facebook group dedicated to Air Force Key Spouse volunteers. From there it has snowballed into the kind of grassroots action for which social media is known.
"Any Tyndall keys here? How can Eglin keys support y'all?" Barnett wrote in the group Oct. 10.
From there the ideas started flowing. With the help of several other Key spouses including Maria Conway and Verenice Castillo, the groups set up online Amazon and Target wish lists, listed Barnett's address as a place to send items. They posted their lists and the address on social media.
The information spread like wildfire. By Oct. 12 Barnett had received 900 packages of supplies at her Eglin Air Force base area home, with at least hundreds more expected.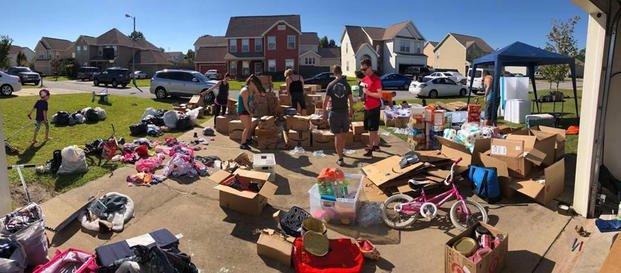 "All I did was post asking how we could support Tyndall," she told Military.com. "It was a grassroots effort of everyone doing what they could."
With Castillo's help, Barnett reached out to the non-profit organization Air Force Enlisted Village (AFEV) for help storing and sharing the flood of supplies with families in need. That organization stepped in to pick up the items coming to Barnett's home, started using their address to receive any newly ordered donations and is taking point on distribution.
Still, the original organizers are still elbow-deep in the ongoing effort, Castillo said.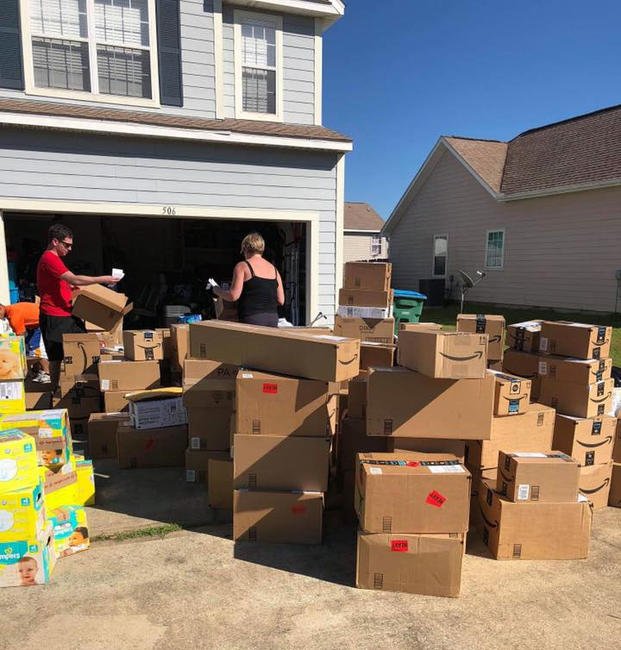 Donations are still very much needed, the organizers said, and anyone can donate using the wish lists. The Amazon list is available here, and the Target list is available here.