A lost pair of chests used to hold the mementoes and service items of a fallen soldier have been found and are to be returned to their owner, Gold Star wife Krista Simpson Anderson.
The chests, one presented by the Army, the other handmade by a family friend, were lost during a permanent change-of-station move by military-contracted movers this summer.
Although emptied of their contents for the move, they usually housed Staff Sgt. Michael Simpson's uniform and other items after he died from combat injuries on May 2, 2013. They gave Krista a place to pause and remember her late husband.
Now remarried to a soldier, Krista and her family moved from Joint Base Lewis-McChord, Washington, to Fort Belvoir, Virginia, on June 22 and received their household goods Aug. 1.
She realized the chests were missing as soon as the truck was emptied at her new home, but calls to the moving companies and attempts to find them on their own were unsuccessful.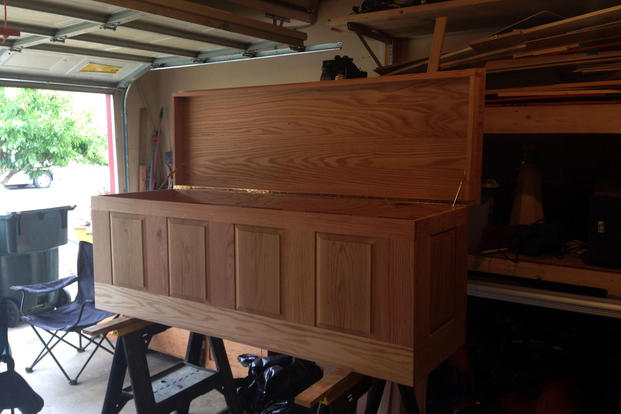 Krista, the Armed Forces Insurance Military Spouse of the Year for 2018, next turned to social media for help. An Aug. 18 Military.com story about Krista's plight was shared widely.
It was after a friend saw that story, Krista said, and "was able to escalate the issue" at U.S. Transportation Command that the chests were located. TRANSCOM oversees military moves.
"TRANSCOM located the chests in 24 hours," she said. They were found sitting forgotten at the warehouse in Virginia where the rest of her goods had been packed onto a truck for delivery.
"The warehouse and movers, I don't believe, set out to lose or damage anyone's things," Krista said. "The representative from Allied Moving was so apologetic and just felt terrible we had to go through this."
Allied Moving plans to deliver the chests Aug. 21.
Krista believes everything happens for a reason, including misplacing the chests. After the post about the chests was shared, she received a message from someone she had never met whose family is an important part of her life.
"My gift? A woman contacted me after she saw my post on 'lost during my PCS' to tell me about how our family blessed hers 1 May 2013," Krista said. "If that date looks familiar, it's because it was the day we arrived at Landstuhl Army Medical Center in Germany to say goodbye to Mike. The day he passed. This woman's husband was one of the chaplains that greeted us in the hospital that day. He said he saw, simultaneously, incredible pride and pain and expressed the extreme impact it had on him. I am so grateful for this connection and will continue communicating with this family. This was the reason those chests went missing."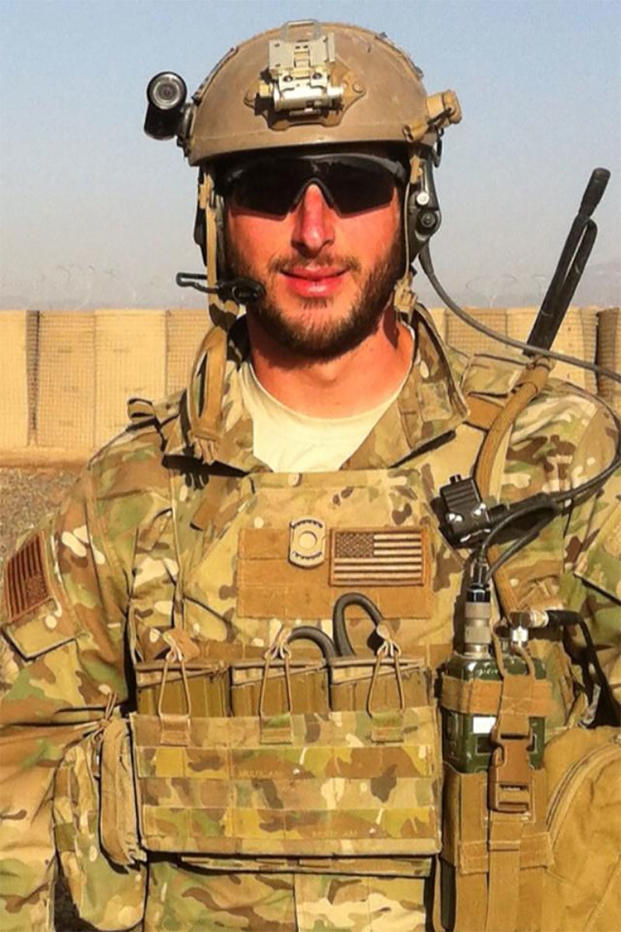 Krista said she is very grateful for the care and concern readers and the military community worldwide showed for her, despite the sadness the misplacement sparked.
"The power in [the] article, social media, our community and the genuine kindness and compassion from so many people leaves me feeling just blessed," she said.
-- Amy Bushatz can be reached at amy.bushatz@military.com.