A pair of chests, one presented by the Army, the other handmade by a family friend, were a place for Gold Star spouse Krista Simpson Anderson to pause, remember and grieve. They housed Staff Sgt. Michael Simpson's remaining earthly items after he died from combat injuries on May 2, 2013.
Update: The chests have been found! Read more.
As the years passed and life moved forward, Krista counted on the chests to offer a place of solace. The chest presented by the Army held official service items. But the one made by a friend was even more important, offering a touchstone to life and loss, she said.
In it, she stored her late husband's uniform and personal effects, along with quilts and prayer shawls people had sent; letters and cards from friends, family and public officials, and other special items her late husband had used or touched. It also contained the incident report on his death and pictures taken in the hospital room where he took his last breath.
Both chests were lost during a permanent change-of-station move by military contracted movers this summer. Now, Krista is praying you can help find them.
"I'm staying calm, as calm could be," Krista told me in a message. "But let's be honest -- the chest that our friend made in 2014 can never be replaced. It was the time, the place, the emotion and sentiment behind it. He was trying to give me a place to store my memories, where I could return any time I needed to visit and reminisce. He gave me a place to tuck things away, to give my heart and soul space to breathe, but yet they were still right there to lay my hands on whenever I needed to."
Remarried to a soldier, Krista and her family moved from Joint Base Lewis-McChord, Washington, to Fort Belvoir, Virginia, on June 22 and received their household goods Aug. 1. Prior to pack-out, she removed all of the items from the chest, opting to pack them in a separate box.
The family didn't have room in their car to hand-carry any of the items and, as she watched them packed into the truck in Washington, she begged the movers not to misplace them, she said.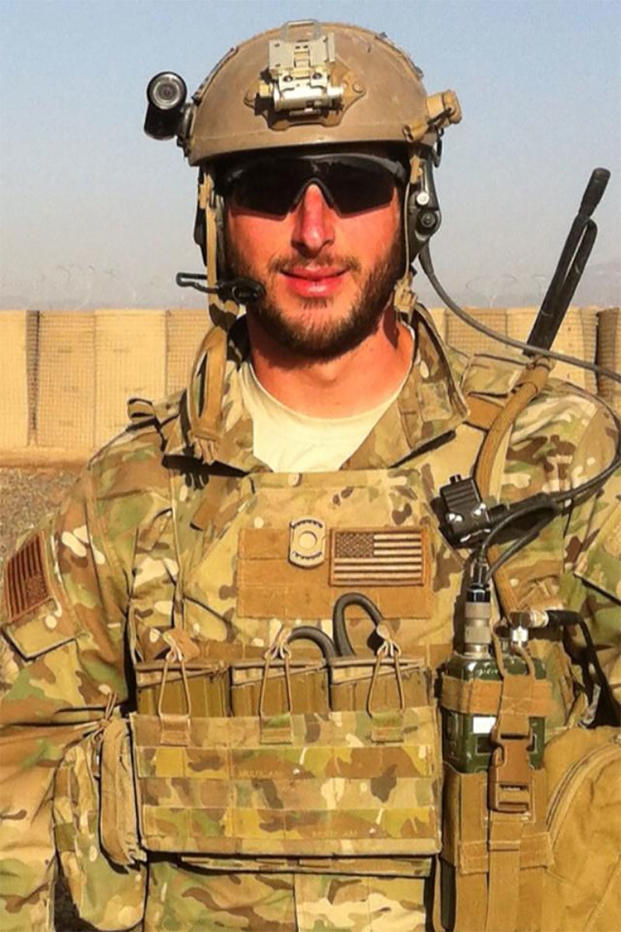 "They were literally the last two items on the truck following his items in boxes, and I said, 'Please don't lose any of these things!' " she said.
But as the goods were offloaded in Virginia, she realized the chests were missing.
"As everything came off the truck, I started to realize I hadn't seen them yet," she said. "I literally sat in our office chair on the truck as they pulled out the last 30 or so boxes/items."
The chests are the only items the family is missing.
Krista doesn't think the chests were stolen, just misplaced. She's hoping another family has received them, will hear about the loss and return them. She has also posted her plight to several military family Facebook groups.
Krista was named the Armed Forces Insurance Military Spouse of the Year for 2018 and is hoping her network will be able to help track them down.
"I'm not angry or feel there was any malicious intent behind the loss. I'm just sad," she said.
Five Star, Tier One, North American Van Lines and Allied Moving and Storage are listed on their move paperwork, she added.
Anyone who has information about the chests' location should contact Krista on her Facebook page.