Everyone knows that Marines take everything in the world very, very seriously. Those things include: yelling, rolling up and down uniform sleeves, having impressively large biceps and their Marine Corps Barracks mascot, Chesty the bulldog.
There are many Chestys in the Marine Corps' history, and while most of them are English Bulldogs, the one with the most war experience and legendary, heroics acts was a human. Lt. Gen. Lewis "Chesty" Puller received five Navy Crosses one U.S. Army Distinguished Service Cross and the Silver Star for service spanning decades and multiple wars.
But this article isn't about the first Chesty, as impressive as he was.
This article is in honor of an extremely important holiday, National Puppy Day, and the ... uh ... seriousness that is embodied in the many Chesty bulldogs.
Since the beginning of time, or, rather, since the Marines started uploading digital photos to the internet, officials have faithfully chronicled the cuteness and lineage of fine Chesty mascot service.
At Military.com we know this archive spanning 16 years and a parade of four Chestys must be publicized for the good of America, and stuff like that.
It is for that reason we bring you ...
7 Adorable Photos of 4 Different Chesty Bulldogs
In 2008 or so, Chesty VII made his internet debut. Although 11 Chestys obviously came before him, none of them were internet famous, so they don't count.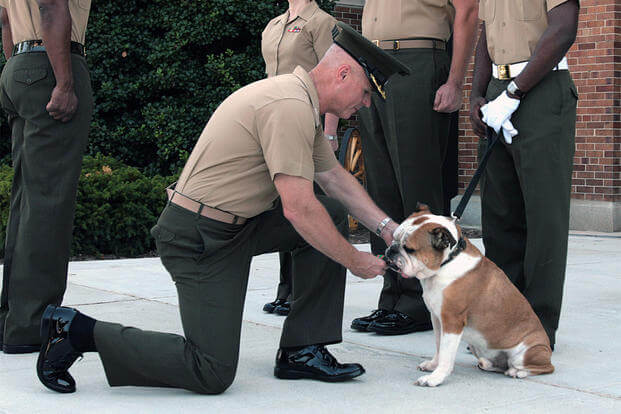 Chesty VII started his gig in 2002. And in 2008, with six years of standing around or accidentally napping on the job during the Barracks' evening parade under his collar, Chesty VII retired and let Chesty VIII take over.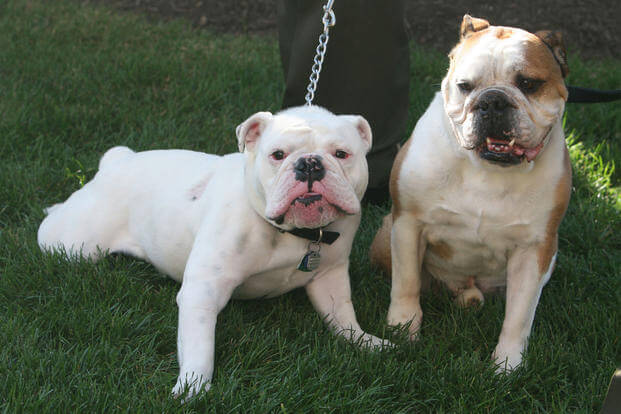 Chesty VIII was clearly not as good at his job as Chesty VII (just kidding, I have no idea why he left) and passed the job off to Chesty XIV in 2013.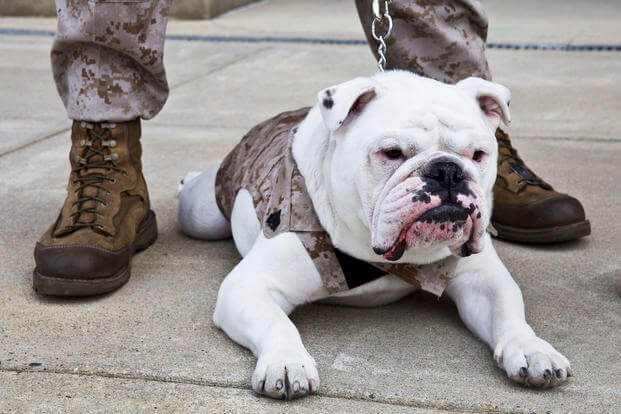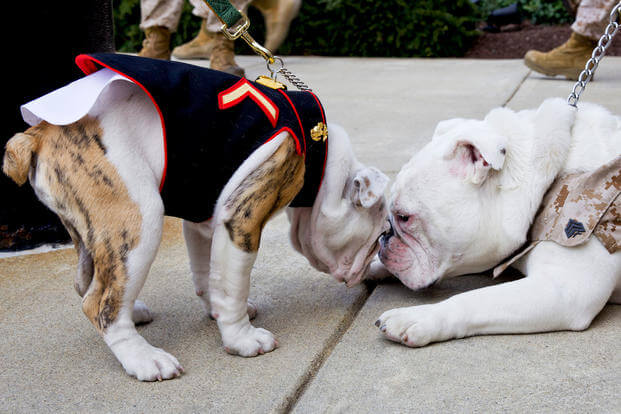 Chesty XIV was kind of the greatest -- or at least the most internet famous. Videos and pictures galore for Chesty XIV!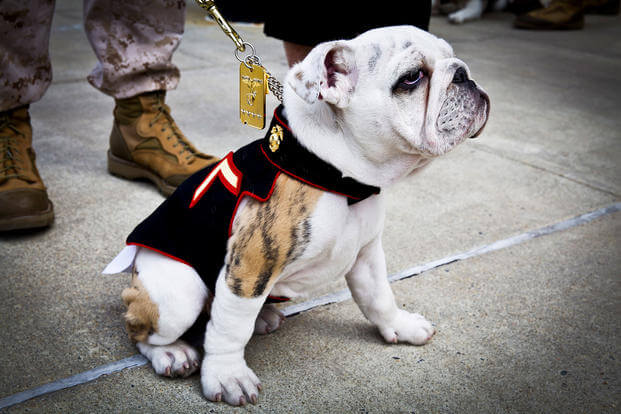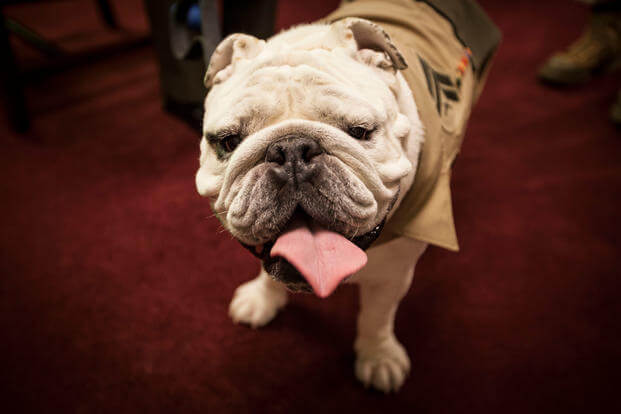 Chesty XIV has now made it five or so years in the job as well (that's the dog version of 20 and out), and on March 20 Marine Corps officials announced that Chesty XV is now on the job.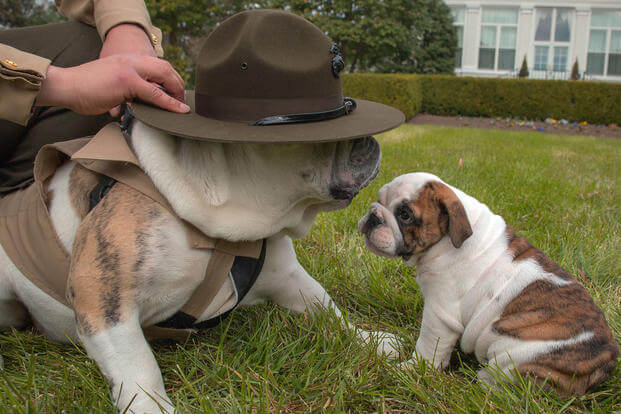 Warning: Cuteness overload to follow:
Although no one said for sure, some people (or maybe just us) wonder if Chesty XIV was forced into retirement because he couldn't handle the pressure of shilling for the military's new Blended Retirement System.