Brittnay McCall is one spouse among thousands who had her loved one's blue star changed to gold when her husband, U.S. Army Sgt. Daniel McCall, was killed in action on Oct. 30, 2007, while serving in Operation Iraqi Freedom.
Since 2001, approximately 2.5 million U.S. military members have served in support of combat operations.
When Soldiers and Airmen deploy, their Families send them off with tears, hugs and kisses. They return to their homes without their loved one but with a blue star flag to hang in their place. It's a tradition that dates back to World War I and has carried through to today's current military conflicts.
When a service member dies in combat, their blue star is replaced with a gold one.
Every year since World War II, the United States honors Gold Star Spouses by recognizing them and their loved one's sacrifice on April 5, known as Gold Star Spouses Day.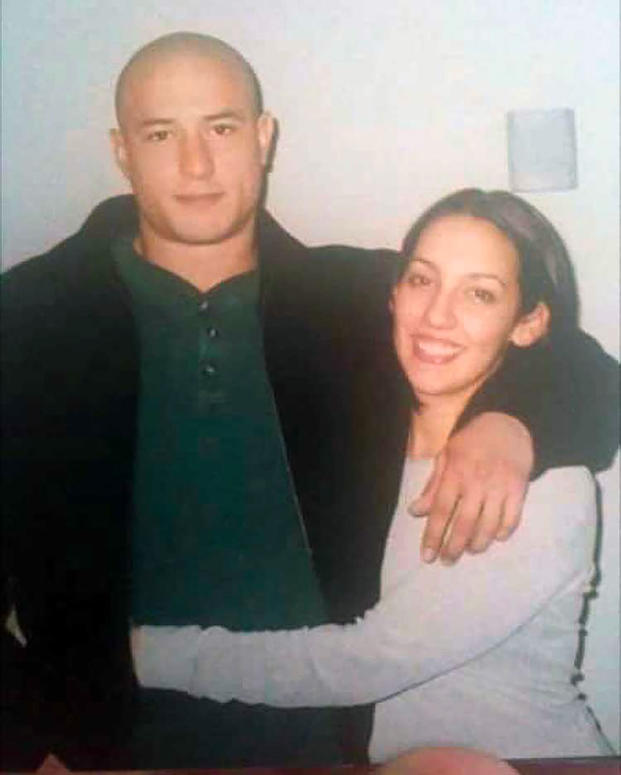 Baring the title of Gold Star Spouse is not easy, nor is it a title McCall would have ever asked for.
"To hold the title of Gold Star Spouse is as equally devastating as it is proud. There is a very fine line between honoring being a Gold Star Spouse and just being a Gold Star Spouse," McCall said. "It is important to not let the title define who we are as spouses, but rather honor being a Gold Star Spouse by carrying on the legacy of Daniel and his sacrifice ."
McCall focuses on moving forward as opposed to moving on after her life-changing loss, which is how she ended up working as a Survivor Outreach Services coordinator for the Ohio National Guard.
"I felt it was so important to have people be part of this program who truly understood what Families went through and could relate and help them in any way possible," McCall said. "Some of the most important people who helped me along my journey in the beginning stages had experienced something similar."
The Survivor Outreach Services program works to ensure Family members, known as survivors, are taken care of after the loss of their loved one.
Survivor outreach coordinators, like McCall, are connected with survivors throughout all phases, to help them deal with their grief on their own timeline most importantly, but also to update them on changes in health care benefits, scholarship possibilities and financial assistance. They also connect them with other survivors, coordinate events or work with community partners to provide them additional support.
"Knowing that you have helped someone in their darkest days, that you were able to help them get through those days and get them to see there are brighter days ahead, is a rewarding feeling," McCall shared. "The most rewarding part though is the connections with each individual -- learning their story and learning about their loved ones so that you feel like you knew them as well."
Every Gold Star Spouse copes with the loss of their loved one in their own way. It is an unfathomable task, and one that can never be completed because coping with loss is a lifelong journey according to McCall.
Across the Department of Defense, almost 7,000 service members have died since 9/11, creating thousands of Gold Star Spouses and Families. The Ohio National Guard has lost 15 of its own.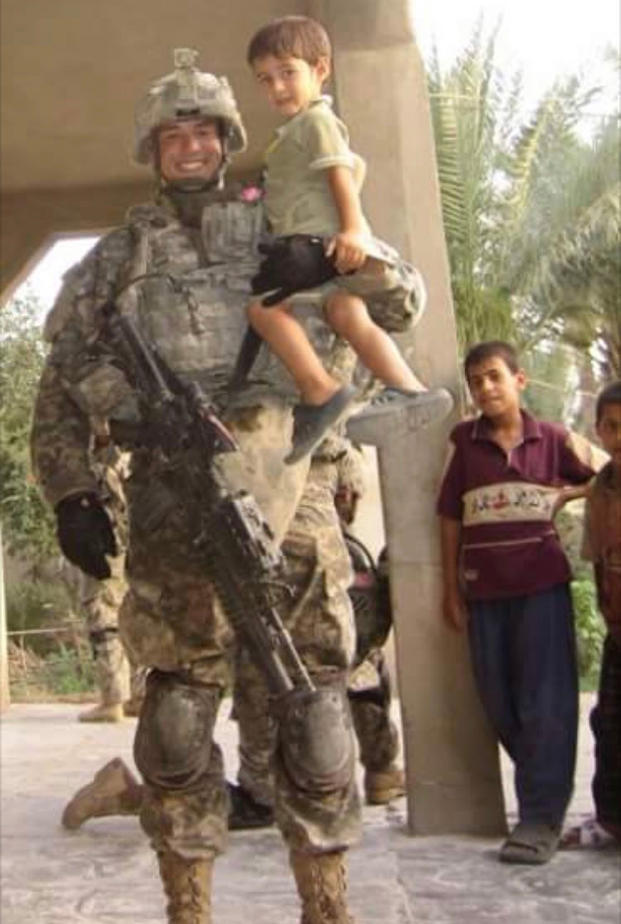 For McCall, coping with her loss is an everyday journey, not just on April 5. She says she lives her life to honor her husband's service and sacrifice to the country he loved, and to help others through the emotional journey of losing a loved one like she did more than 10 years ago.
"Grief is a roller coaster, there are ups and downs, they come at you unexpectedly and you never know how long the highs and lows may last," McCall shared when asked what advice she would give to someone dealing with loss. "Embrace each day and you will hopefully get to a point where your memories bring you joy rather than tears."