ERBIL, Iraq -- Being married to a service member has its rewards and challenges, but being military-married-to-military comes with even more challenges -- such as being ready at a moment's notice when the Army calls.
Texas Army National Guard Sgt. Cillia Edwards -- newly engaged, breastfeeding and planning a wedding -- received that call when she least expected.
"I had just had my baby, I was right outside of maternity leave," Edwards said. "You get 90 days when you have a C-section. I was on day 92, and someone called and said, 'Hey, your name came up on this deployment; here is the operational order.' "
Some would say, this was the worst timing to get called, but as a citizen-soldier, Edwards knew her country needed her and this was her chance to serve.
"I knew when I signed up that I was going to be deployed, at some point," she said.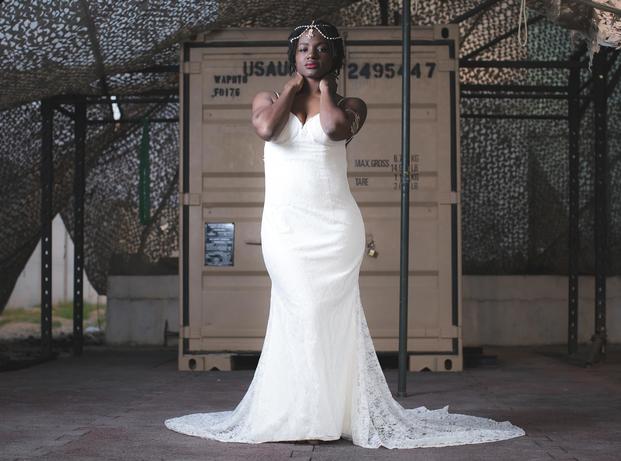 As a mother of four, Edwards naturally had doubts about leaving her children. A family care plan had to be figured out immediately.
"What am I going to do with my children, where are they going to go?" Edwards asked her fiancé. He replied, "They are going to stay here. I have a whole family that will take care of them."
Having a strong military fiancé at home brought ease to Edwards' worries and allowed her to focus on her military job. She would now have to plan her wedding from overseas.
Edwards finished her pre-mobilization training and began her nine-month journey in the Middle East as an intel-analyst with the 1st Armored Division's Main Command Post Operational Detachment.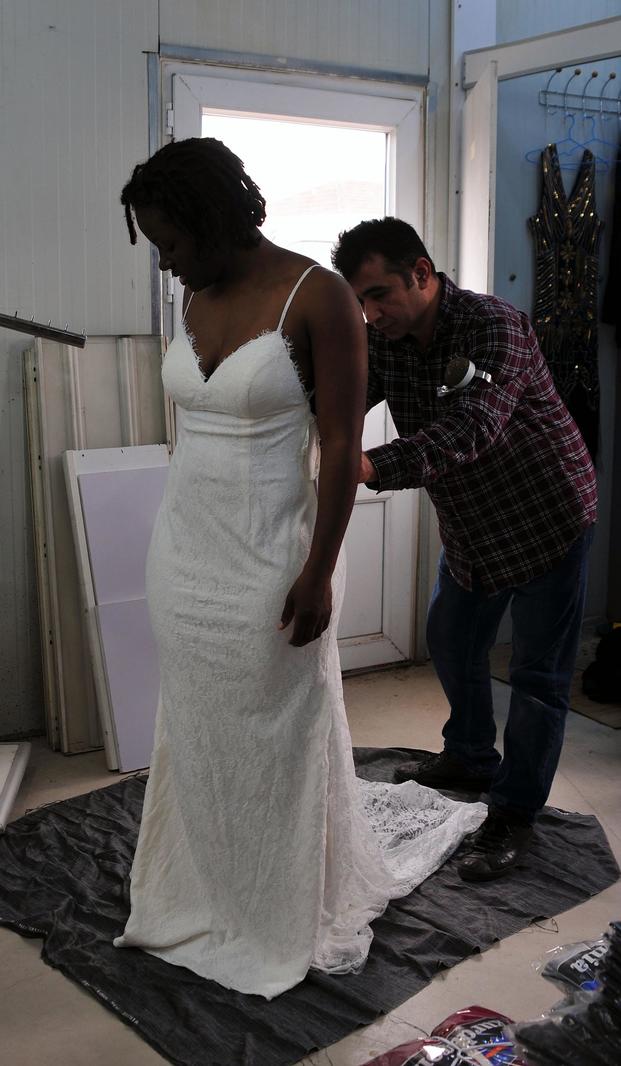 "They fell in love when they were already in the military together and he respects that about her and she respects that about him, so they have the ability to let one another fulfill that military calling when it comes up," said Kentucky Army National Guard Maj. Angela White, Army chaplain of Camp Erbil, Iraq.
Edwards worked as best she could on her down time to plan her wedding, which was scheduled for Nov. 1, 2018.
"This process has been hard, it's been really hard," said Edwards. "Nobody wants to be deployed during an engagement. You want to be with your fiancé and doing all of these things together."
Six months into her deployment, Edwards hit another roadblock: Her fiancé had just been informed that he would be deploying to the Middle East shortly after her return home. This meant he would not be in the U.S. on their wedding date.
"I had every vendor booked, honeymoon scheduled, everything," she said. "We weren't going to move it back because that was just another year, so we had to move it up. We looked at the closest date we could find in April that probably wouldn't rain, which gave us less than six months to plan."
Edwards quickly began calling everyone she could, to move the dates up. Then she realized she would not be home in time to have her wedding dress fitted for her big day.
"I am not going to have time when I get home to do alterations and make sure that my dress is ready," said Edwards."The vendor could not ship to Iraq, so I had my fiance's mom send it to me. That whole process took over a month."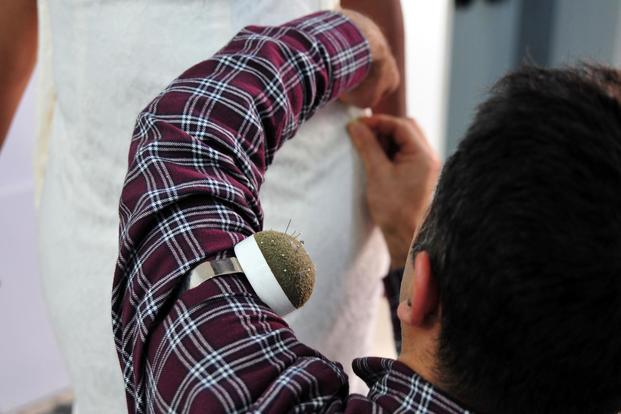 After receiving her dress, Edwards immediately took it to the local tailor on post to have it altered.
"That was kind of weird and different," Edwards said. "Normally, you would go to the bridal shop with your bridesmaids, but I didn't have that kind of time."
Through the 14-hour work days, moving an entire wedding up seven months, college courses and trying to stay present in her children's lives, Edwards is ready to go home and start her family life.
"I can speak for her and how much she cares," said U.S. Army Sgt. Maj. Jeffery Goodman, base operations support -- integrations for Camp Erbil, Iraq. "They are willing to do whatever it takes and balance both home life and the military, and they aren't letting time, distance or the Army deployments decide how they feel about each other. That's something that's true to them."
Edwards reflected back on meeting her fiancé. "He came to the squad. He had just been promoted to sergeant, and I was just getting a divorce. I didn't like him. I didn't like most men. I was very bitter about my divorce. Eventually, I got promoted to sergeant and transferred out of the unit. He continued to court me and be patient with me."
Three years later, he asked her to be his wife.
"I can tell that I want to be with him forever," she said. "He is the kind of man that I didn't think existed anymore. He does things I wasn't willing to hope for, after being divorced for the first time; I thought that those things were in fairy tales and they don't happen in real life."
Edwards understands her future will hold many unexpected surprises, long lengths of time apart and many sacrifices, but as with many military-to-military couples, their love to each other and their devotion to their country will ensure that there is always love present, in the midst of war.