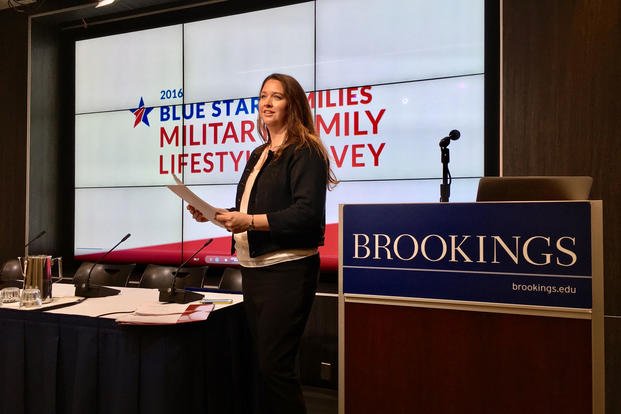 Military.com is excited to be the official media sponsor for the annual Blue Star Families Lifestyle Survey.
Over the last 10 years, Blue Star Families has worked to develop programs, resources and tools for military families. Results from the annual Military Family Lifestyle Survey not only are used to help drive the organization's work and focus, but they are also frequently cited by lawmakers and policy experts as a source of information on what the military community needs and wants.
As part of the annual results release Blue Star Families brings together experts and officials from across the military community space for an innovative event in Washington, D.C. Panelists at their events have included media personalities, government officials, military leaders and thought-leaders from the private and public sectors.
Check back here for a livestream of the 2019 survey release event on Feb. 6, 2019.