Veterans Day is most importantly a time to honor the real men and women who actually served their country, but there are more than a few fictional icons whose character was also built by their (imaginary) service in the United States military.
Here are ten iconic movie characters you might not have realized are veterans.
1. Ethan Hunt ("Mission: Impossible")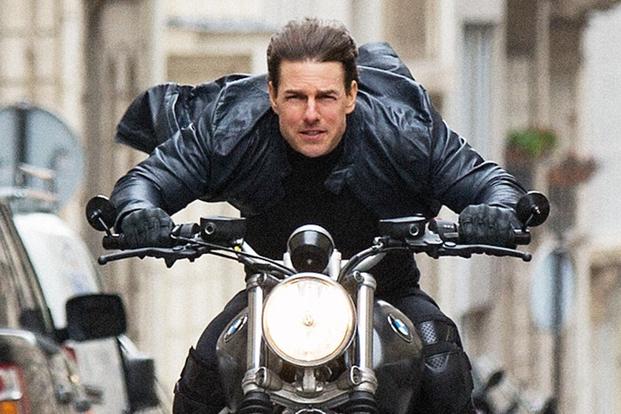 Tom Cruise's "Mission: Impossible" hero joined the Army right out of high school and eventually earned his Ranger tab and served in the 3rd Battalion of the 75th Ranger Regiment. He fought in Operation Desert Storm before going to college and joining the CIA.
They've been making "Mission: Impossible" movies with Tom Cruise since 1996, so it's best not to look too closely at the math that reveals how old Ethan Hunt really should be in the upcoming seventh and eighth movies compared to how old they'll pretend he is.
2. Walter Sobchak ("The Big Lebowski")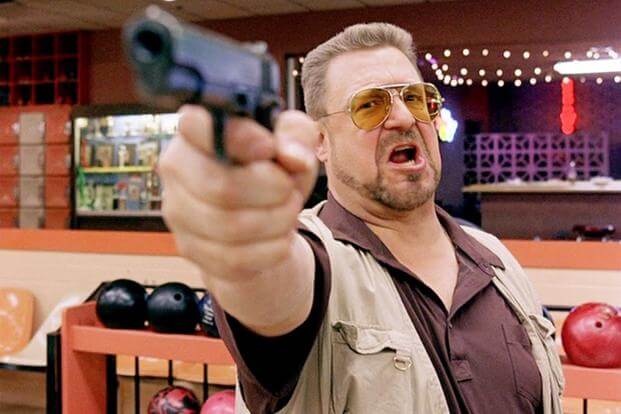 John Goodman's Walter Sobchak is the Dude's best friend, a Vietnam veteran and a Great American in the Coen Brothers' 1998 cult classic comedy noir. Born a Polish Catholic, he converted to Judaism when he got married and has taken his new faith incredibly seriously since his wife left him.
Walter sees himself as a deeply principled and loyal man, even if those principles and that loyalty come from a pretty skewed perspective. His tribute to a fallen comrade is one of the great funeral scenes in movie history.
3. George Taylor ("Planet of the Apes")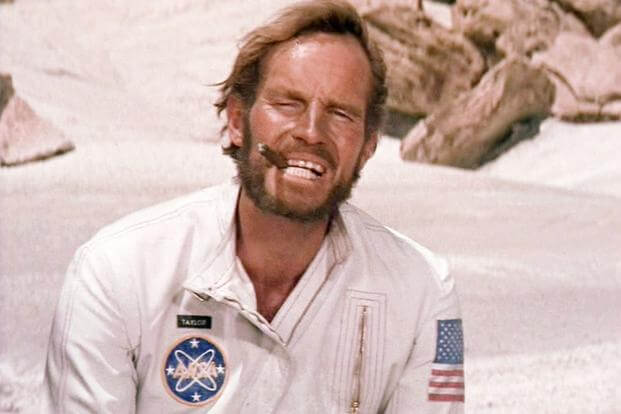 Astronaut George Taylor (Charlton Heston) finds himself trapped on a planet ruled by apes after a space mission goes wrong in this 1968 sci-fi classic. Eventually he learns a shocking truth about time travel and exactly where he's landed.
Taylor graduated from West Point in 1941 and flew fighter planes for the Army in World War II and the Korean War. He was the first astronaut selected for the country's ANSA space program. Most of this background comes from the original novel by Pierre Boulle, the French author who also penned the novel that became the Oscar-winning movie "The Bridge on the River Kwai."
4. Sam Quint ("Jaws")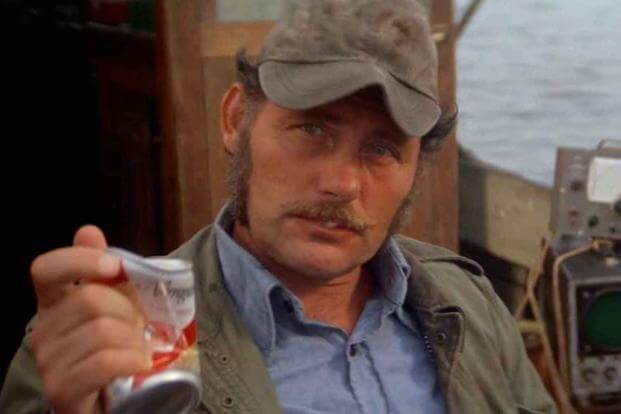 Of course, anyone who loves Steven Spielberg's 1975 shark thriller remembers actor Robert Shaw's speech about his character's Navy service in World War II. Shark hunter Sam Quint served aboard the USS Indianapolis, the U.S. ship that delivered the atomic bomb to be dropped on Hiroshima and sacrificed to the Japanese to help keep its mission secret.
Quint was one of only 300 survivors of the 1,200-man crew and spent seven days adrift at sea with fellow crewmen before they were rescued. For many people, Quint's speech is even more terrifying than the shark in what's still an incredibly scary movie.
5. Bryan Mills ("Taken")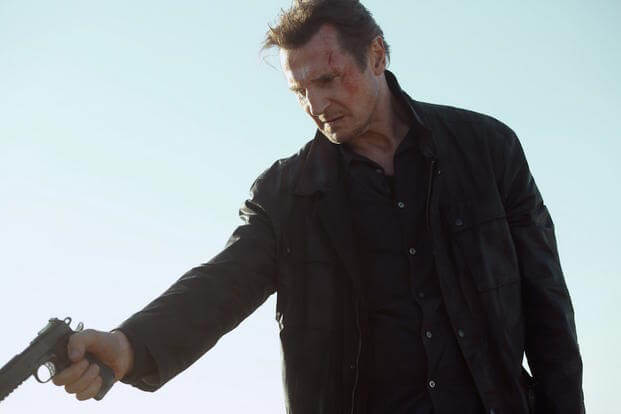 Did you think Liam Neeson's character in the 2008 thriller "Taken" picked up his "very particular set of skills" hanging around the pool hall? No way. Before he was a CIA agent, Bryan Mills served in the U.S. Army and joined the Special Forces at age 23.
6. Michael Corleone ("The Godfather" movies)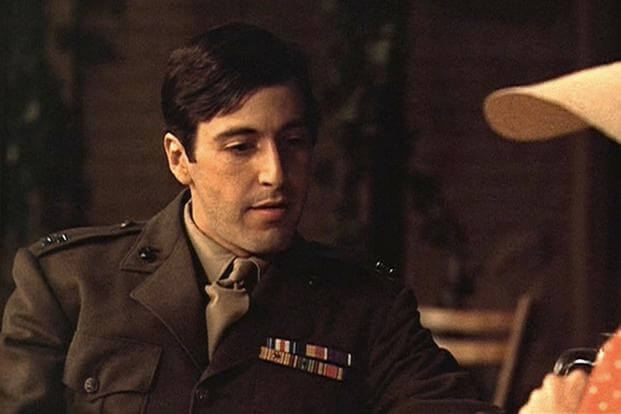 Al Pacino's character disappoints his family in Francis Ford Coppola's 1972 epic film "The Godfather" by dropping out of Dartmouth and joining the U.S. Marine Corps after Pearl Harbor. Vito Corleone had gone to great trouble and expense to buy his son a draft deferment.
Michael fights in both the Pacific and European theaters during World War II, is wounded in combat and returns home with both a Silver Star and the Navy Cross. Did the leadership skills that Corleone learned in the war help him when he took over the family business? Of course they did.
7. Harry Callahan ("Dirty Harry")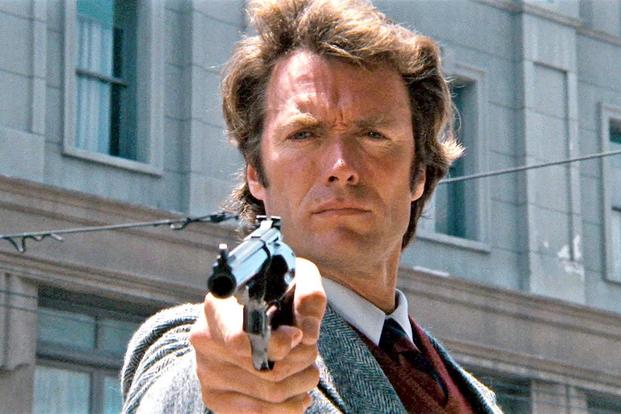 Clint Eastwood's Harry Callahan is not a man who's going to get nostalgic and share his feelings, so he never comes right out and tells us he's a Marine while he's doing whatever it takes to clean up the filthy streets of San Francisco.
There's nothing in the original Don Siegel-directed 1971 classic "Dirty Harry" that reveals Harry's military past, but his friend Charlie McCoy (played by Mitchell Ryan) says "We should have done our 20 in the Marines" in the 1973 sequel "Magnum Force." In 1988's "The Dead Pool," we get some further support for his service when we see a USMC coffee mug on Harry's desk. Callahan must be getting soft in his old age.
8. Jack Ryan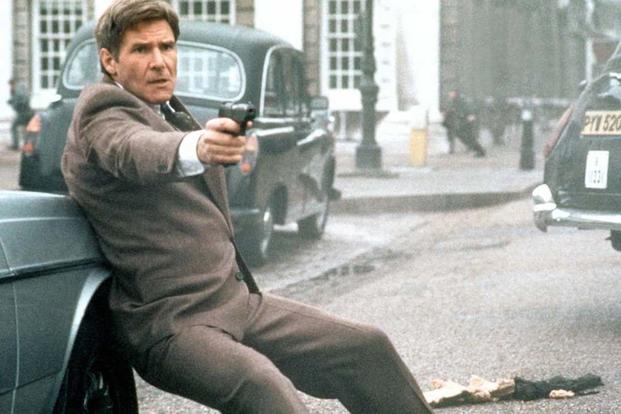 Tom Clancy's iconic CIA operative Jack Ryan is a graduate of the U.S. Naval Academy. Before you your mind explodes thinking through Jack Ryan service confusion, please refer to the title of this article.
Yes, it's true that the original Jack Ryan character as conceived for Clancy's novels was a Boston College gradate who became a U.S. Marine. The character in the novels  injured his back in combat and went on to teach history at Annapolis before joining the CIA.
And it's also true that Jack Ryan is once again a Marine in the television series based on Clancy's character. At the end of the day, you have to choose for yourself what kind of Jack Ryan you want in your life, the Navy veteran or the Marine. Today, here, on our movie list, he's a Navy veteran.
9. Frank Sheeran ("The Irishman")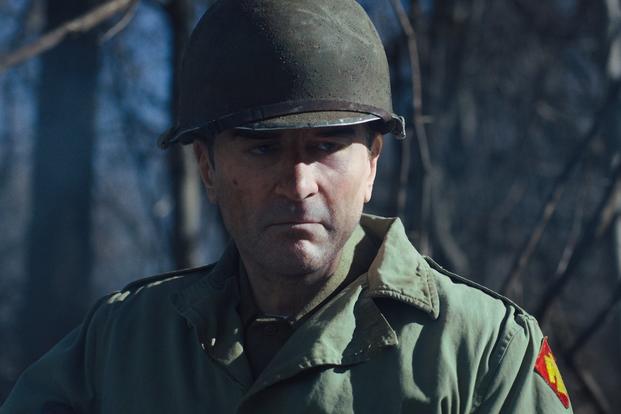 Is Frank Sheeran a fictional character? Many critics of his autobiography "I Heard You Paint Houses" claim that a huge number of his claims just don't hold up and that's the book that Martin Scorsese used as inspiration for his 2019 movie "The Irishman."
The movie's version of Frank fought in Italy during World War II with the 45th Infantry. Ordered to force German POWs to dig their own graves before he executed them, Sheeran uses that experience to justify his future career as a mafia hitman. Of course, the movie's all about whether that justification will allow him to sleep well at night.
Related: 'The Irishman' - A Lonely World War II Vet Searches for Redemption
10. John Wick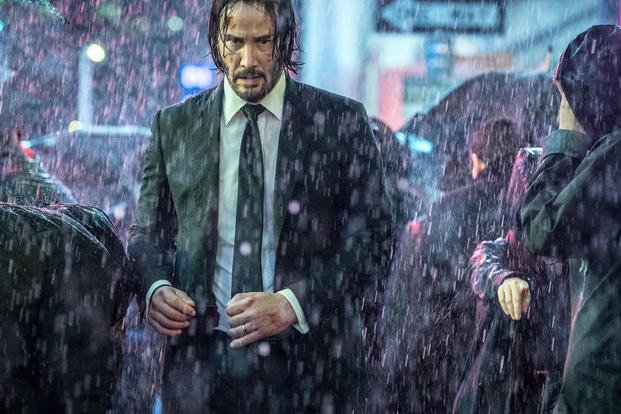 There's a solid case to be made that Keanu Reeves' unstoppable hitman is a United States Marine. There's his "fortune favors the brave" full back tattoo, the sense that Marcus was once his NCO, his style of watch and intel gathered from that time John Wick was a character you could unlock in the video game "Payday 2."
That evidence seems pretty thin to some people and there's a vocal contingent that insists that there's no confirmation anywhere in the first three movies. We'll have to see if we get any more details from movie #4 in May 2022.
Related: 4 Reasons Why John Wick Has to Be a Marine Vet
Related: Is John Wick Really a Marine? The Jury Is Still Out
What are your favorite veteran characters in the movies? Let us know.
Keep Up With the Best in Military Entertainment
Whether you're looking for news and entertainment, thinking of joining the military or keeping up with military life and benefits, Military.com has you covered. Subscribe to the Military.com newsletter to have military news, updates and resources delivered straight to your inbox.