As an affiliate partner, Military.com earns from qualifying purchases.
We get it: Sometimes, standard-issue military gear is the name of the game. But unfortunately, hand-me-down gear from the U.S. military campaigns in Afghanistan and Iraq has its limits, and the need arises among service members every so often to supplement their current kit with something a bit nicer than what's available from the nearest supply depot. Sometimes, a single piece of gear can make life so much easier -- or, at least, as easy as it can be in the ranks.
To that end, we surveyed hundreds of U,S. service members and veterans to find out what commercial, off-the-shelf gear can actually make a big difference for U.S. troops working in less-than-ideal conditions. Here's a list of the best field gear worth shelling out for, according to those who rely on it the most.
Woobie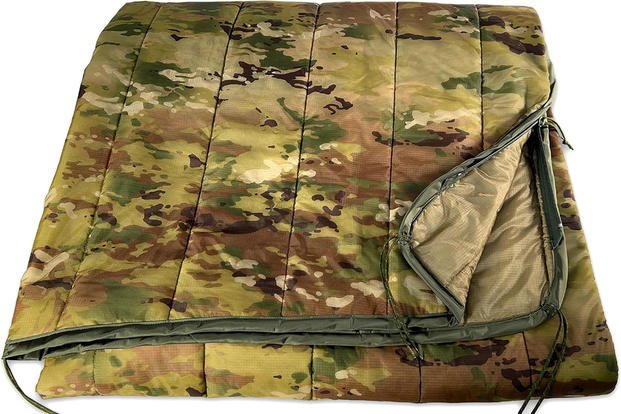 There's a reason why the lowly poncho liner, or "woobie," is widely regarded as one of the greatest military inventions ever fielded. Originally designed to keep U.S. troops warm and dry during the Vietnam War, the simple woobie is versatile enough to double as a blanket, a hammock, a shelter or any number of other applications. More importantly, survey any military or veteran-centric forum on the internet, and you'll find the woobie praised as a tactical security blanket in even the roughest conditions. It may not be perfect, but it's damn near close.
Recommended gear:
Multitool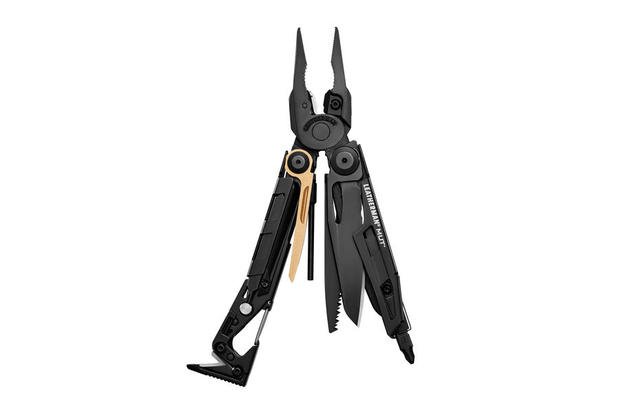 Ask a service member to discuss their favorite multitools for field use and you'll get a bunch of different responses, but they all inevitably end up in the same place: A multitool is an essential piece of kit, from opening cans and Meals Ready-to-Eat, or MREs, to maintaining weapons and equipment on the go. While Leatherman maintains the current monopoly on the multitool ecosystem (and with good reason), Gerber's offerings are a close second; just don't waste your time and money on one of those "ultimate multitools" on Amazon that won't last two seconds under harsh conditions
Recommended gear:
Knife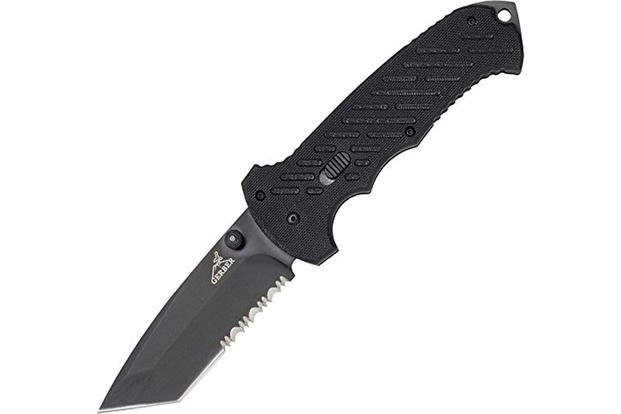 Does the utility of a solidly built knife really need an extensive explanation? Ever since the Continental Army issued fascine knives to soldiers during the Revolutionary War, a reliable blade has remained a fixture of the American service member's kit for generations. Today, the average service member has an almost overwhelming number of options to choose from, but Military.com readers recommended a few specific brands, namely Benchmade, Buck Knives, Gerber, Spyderco, Kershaw and Columbia River Knife and Tool. And let's not forget the tried-and-true Marine Corps Ka-Bar fighting knife.
Recommended gear:
Boots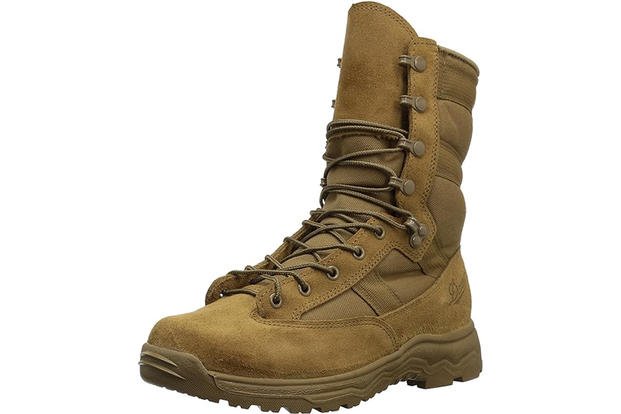 You'd think that the military would invest in consistently reliable boots, but that isn't always the case. A significant number of readers recommended Danner military and tactical boots as worthwhile substitutes to their standard-issue footwear, many models of which are in compliance with both Army and Marine Corps regulations. While brands like Garmont and Rocky also offer potential options, few others compare to the durability and waterproofing of Danners -- at least, according to our readers. And don't forget a pair of insoles while you're at it, just in case.
Recommended gear:
Wool Socks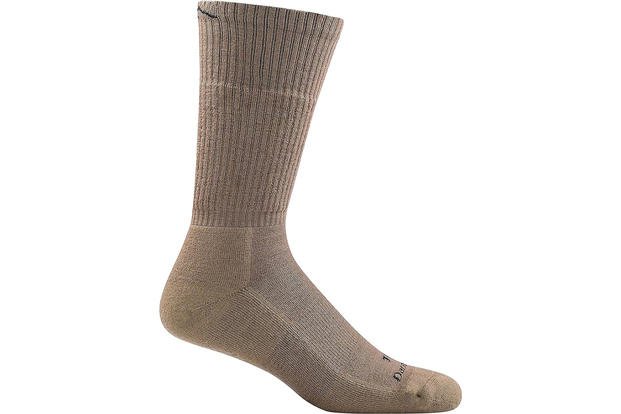 Take care of your feet, and they'll take care of you. Many soldiers and Marines recommended a solid pair of wool socks as an essential piece of kit, and while brands like Thorlo and Fox River socks are worthy additions, the majority of readers overwhelmingly pointed to Darn Tough as the ultimate choice in comfort and durability in a military environment. Even better: Darn Tough offers 20% off each order for service members with verification.
Recommended gear:
Casio G-Shock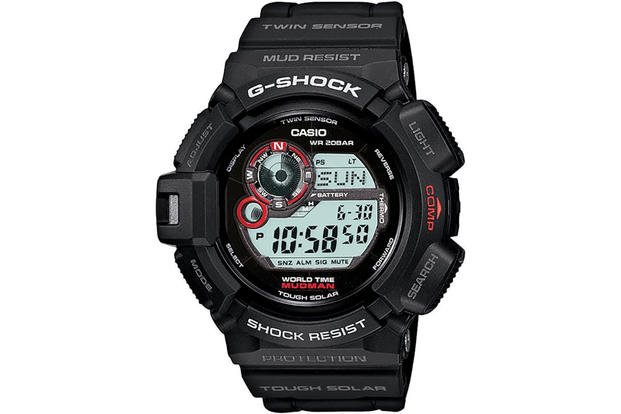 Although it's been a fixture of the U.S. military since the 1980s, the Casio G-Shock family of watches has a reputation as "the unofficial watch of the Global War on Terror," and with good reason: The G-Shock's reputation for insane durability and reliability, as well as its overbuilt construction, make it the perfect timepiece for the grueling jobs U.S. service members are often faced with downrange. The Garmin GPS-enabled smartwatch may be a gucci accessory for U.S. service members, but when it's time to get your hands dirty, the G-Shock has been a proven winner for decades.
Recommended gear:
Helmet Pads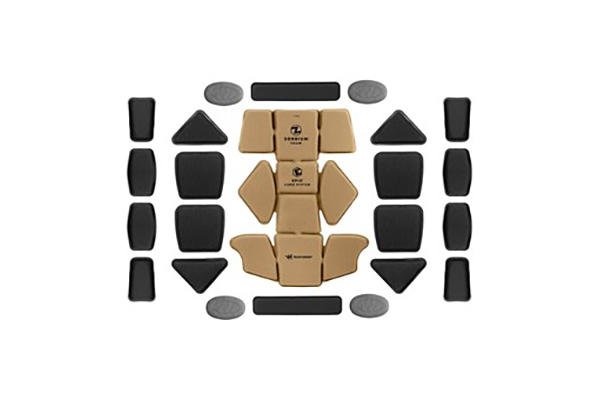 With a thermoplastic polyethylene build, the U.S. military's high-cut Enhanced Combat Helmet ostensibly provides better protection and mobility to troops in combat arms roles, but that doesn't necessarily mean it's the most comfortable piece of personal protective gear. Several soldiers and Marines recommended aftermarket pads to improve their helmet's fit and comfort; one reader in particular recommended adding in a workout sweatband as well to prevent sweat from fogging up his eye protection.
Recommended gear:
Camping Stove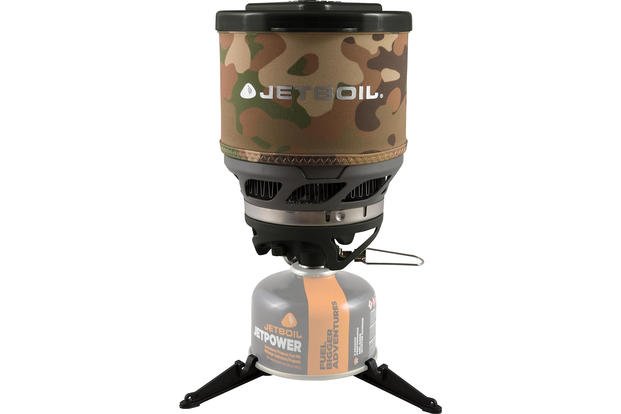 Many U.S. service members have been known to carry camping stoves during deployments to more inhospitable environments, and with good reason: At less than a pound in weight, most modern compact camping stoves like the tried-and-true Jetboil MiniMo are a worthwhile creature comfort and morale booster. From making coffee and food to simply providing additional warmth, a camping stove can prove a welcome piece of kit at the end of a long, cold march through the wilderness. Plus, it beats the hell out of a heater that relies on "a rock or something" to work.
Recommended gear:
Portable Coffee Maker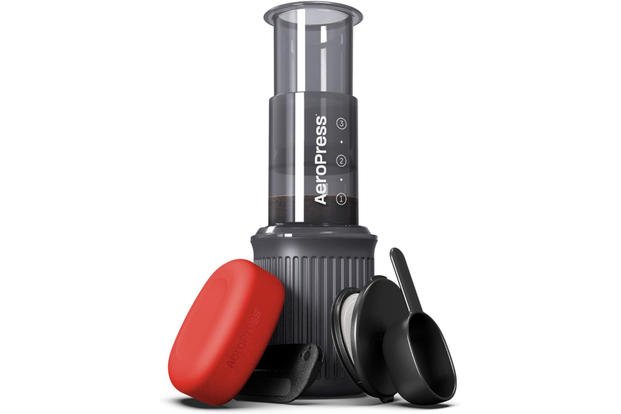 Coffee is life, especially in a world where running on just a few hours of sleep is often the norm. Just consider the immortal words of Ewan McGregor's character, desk clerk Spc. John Grimes, on making coffee in a war zone in the 2001 movie "Black Hawk Down": "It's all in the grind, Sizemore. Can't be too fine, can't be too coarse. This, my friend, is a science." And yes, while fancier automatic coffee makers exist, nothing beats the relative simplicity of the French press, especially when you're roughing it.
Recommended gear:
Sleeping Pad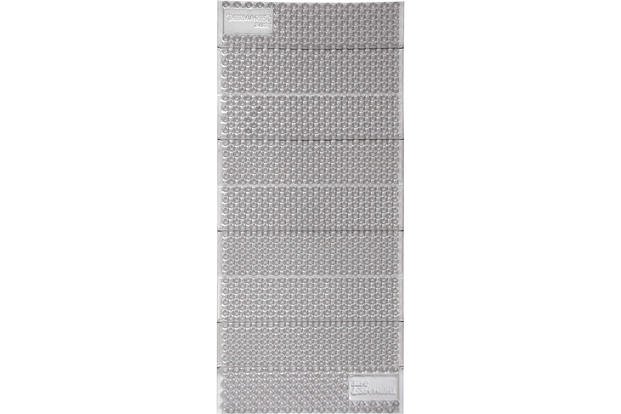 You and I both know your standard-issue Improved Sleeping Mat (ISO-mat) sucks shit, and it's absolutely worth replacing whatever worn scrap of fabric the military hands you with a commercial, off-the-shelf sleeping pad for maximum comfort after a long day. A sleeping pad from a retailer like REI will weigh close to nothing and keep you warmer and more rested than anything you're issued, all while rolling down to a package the size of a loaf of bread.
Recommended gear:
Camping Pillow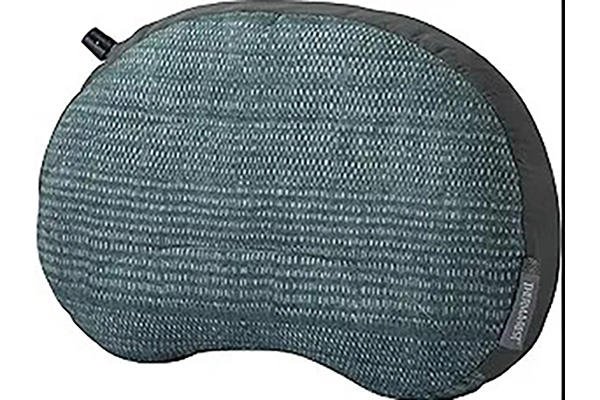 It may seem like an unnecessary luxury, but a camping pillow can make all the difference when it comes to catching some shut-eye in the middle of the wilderness. As one reader noted, camping pillows take up virtually no space and weigh next to nothing, yet they can make sleeping in the field way more comfortable than you ever thought possible. While many products, like the HEST Camping Pillow, fold down into a compact package, others are entirely inflatable for easy breakdown and portability.
Recommended gear:
Camping Stool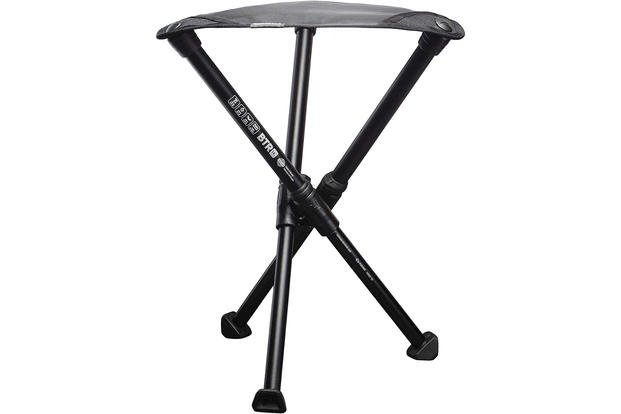 While it's absolutely true that the combination of your rucksack and the cold, hard ground can make for a makeshift recliner in a pinch, a collapsible camping stool can prove invaluable during everything from training exercises to range time. Sure, some of your fellow service members might laugh at you initially, but as one reader noted, they won't be laughing when your commander plops down in one next to you. Military life is so much hurry-up-and-wait; why not take a load off every possible chance you get?
Recommended gear:
Fanny Pack
You may roll your eyes, but tactical fanny packs are a very real and very useful piece of supplementary kit. Whether you're looking for something larger than a MOLLE pouch for everyday carry or hunting for something for a specific purpose, like hauling sensitive items or medical supplies or what-have-you, the fanny pack has a place somewhere in your loadout. Just don't try to get away with calling it a "utility bag."
Recommended gear:
Compass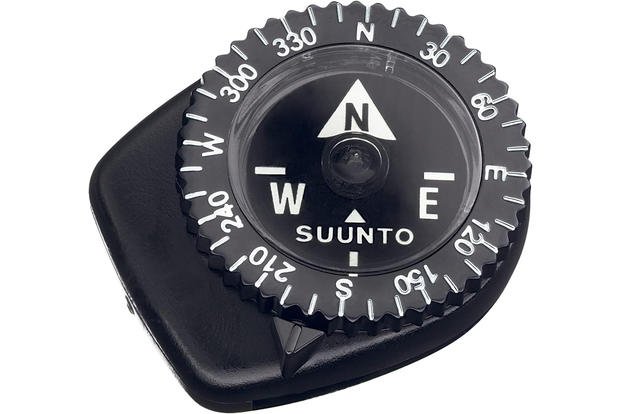 The combination of a map, a GPS device and a lensatic compass is pretty tough to beat in a military context, but it can certainly be augmented in the field. Employing a small compass, either on its own or clipped to your non-GPS watch or pack strap, is a great way to keep an eye on your heading without breaking out the whole land-nav ensemble.
Recommended gear:
Hot Sauce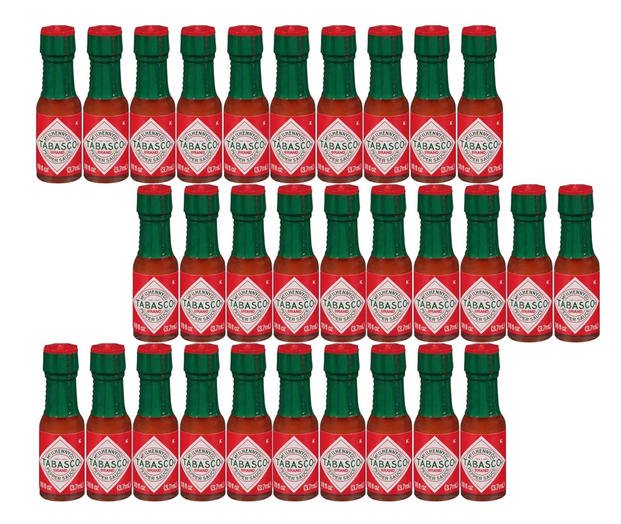 It doesn't matter if you're stuck with the dreaded veggie omelet or not: every Meal, Ready to Eat in the U.S. military's stores could use some additional flavor and spice. Luckily, Tabasco has been supplying the military with its hot sauce since the 1960s, so you and your fellow service members are probably already well-acquainted with its particular brand of heat.
Recommended gear:
Military Battery-to-USB Charger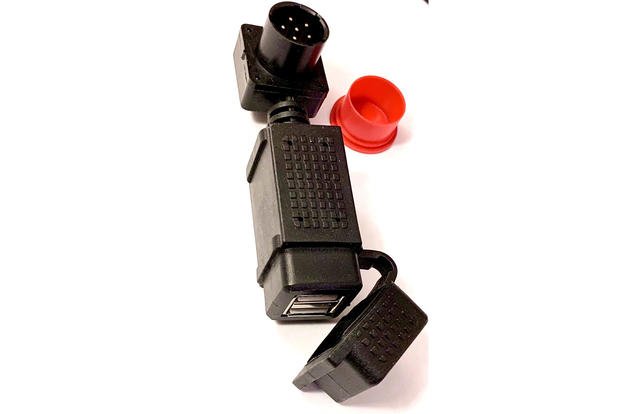 While it's always recommended to carry a spare power bank for keeping your electronics charged, chances are that someone in your unit is tasked with hauling around BA-5590/U and/or BB-2590/U batteries. Make friends with that person and snag some extra power for your phone, GPS watch or headlamp whenever you get the opportunity. USB adaptors that work on military batteries are few and far between, but there's a handful currently available on eBay at the time of this writing.
Recommended gear:
Bonus: Baby Wipes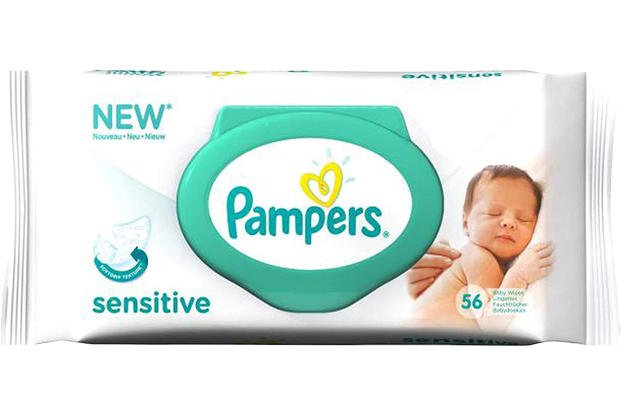 -- Jared Keller can be reached at jared.keller@military.com.
Want to Know More About the Military?
Be sure to get the latest news about the U.S. military, as well as critical info about how to join and all the benefits of service. Subscribe to Military.com and receive customized updates delivered straight to your inbox.