It's the holiday season, and spirits make excellent and well appreciated gifts for military members and others. Whether you are buying as a gift or simply to restock your own liquor cabinet, here are a dozen exceptional liquor choices from around the world that represent excellent values.
Indicated prices, all under $100, are the average around the country and do not include local sales taxes. Exchange prices on base will generally be better, although the selection may be more restricted than the local liquor store. Want to know where to buy locally? Visit winesearcher.com to find a local store that stocks these selections. All bottles are 750 ml.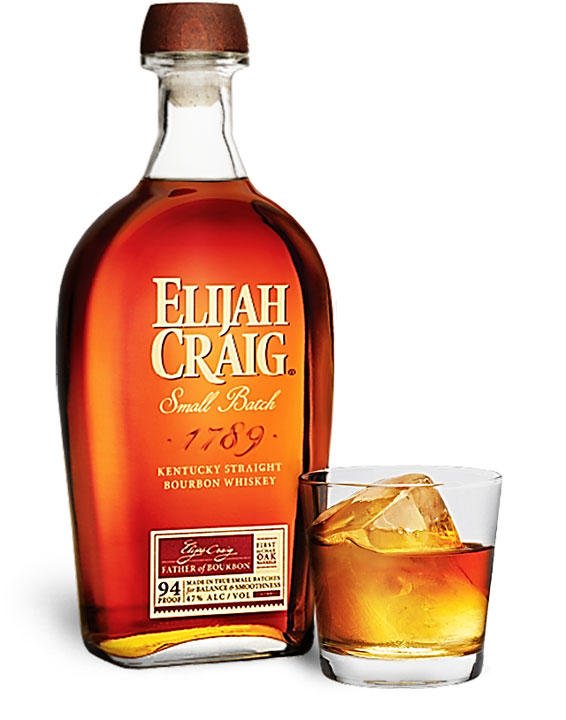 Elijah Craig Small Batch Straight Bourbon Whiskey, NAS, 45% ABV, $27
This is a gorgeous whiskey that features distinctive vanilla and dark caramel notes framed by a backbone of seasoned oak wood. There is no age statement (NAS) given. On the palate, there are additional notes of cinnamon, nutmeg, orange peel and dark chocolate. The finish is long, sweet and spicy. An exceptional value for the price.
Dimple Pinch, 15 YO, 40% ABV, $30
An often-forgotten blended whisky that offers exceptional value for the price. It's based on Glenkinchie and Linkwood malts, with additions from other northern highland distilleries, and has a high proportion of single malts in the blend. It is rich, smooth and complex, with sweet honeyed and caramel notes, along with a hint of smoke, some cooked cereal and a bit of milk chocolate on the medium length finish.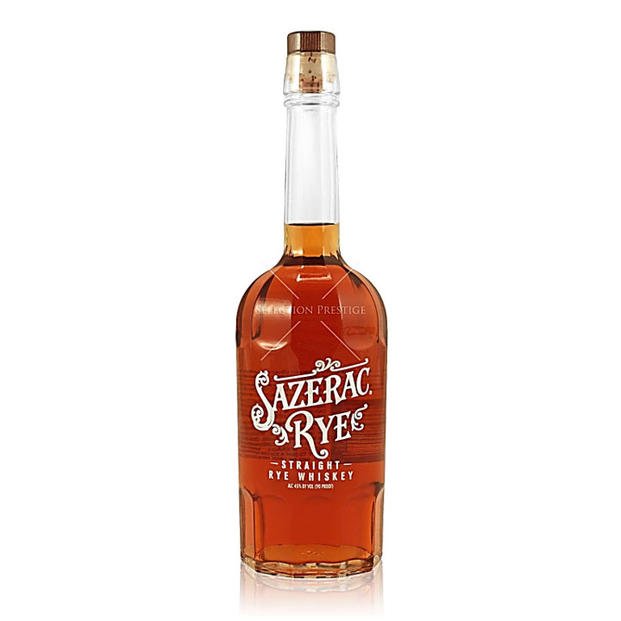 Sazerac Straight Rye Whiskey, 6 YO, 45% ABV, $33
This is an incredibly smooth, especially given its high proof, sipping rye, produced at Buffalo Trace. It offers aromas of vanilla followed by signature rye spice notes of cinnamon, clove, black peppers and anise. On the palate, there are additional notes of candied orange zest and bittersweet chocolate. The finish is long, satiny smooth, with notes of licorice, along with cinnamon, cloves and pepper.
Crown Royal Northern Harvest Rye, NAS, 45% ABV, $32
Crown Royal Northern Harvest Rye is the first Canadian Whisky to earn World Whisky of the Year in Jim Murray's Annual Whisky Bible 2016. This rye is lighter and smoother than American rye whiskies.
On the nose, there is sweet caramel, distinctive rye spices of cinnamon and cloves, along with dried fruit. Over time, lighter notes of lemon peel, sandalwood and dill emerge.
On the palate there are additional notes of dried fruit, baking spices, licorice and a touch of vanilla and citrus, followed by some woodiness at the end. The finish is long, smooth, with candy-like sweetness, dried fruit, tropical spices and a hint of wood that rounds out the finish.
For more robust, spicier, bolder ryes at a comparable price, try the Bulleit Rye ($28), George Dickel Rye ($26) or Rebel Yell Small Batch Rye ($27). All three ryes share a similar DNA, as they are all distilled at the MGP facility in Indiana, although they each employ slightly different maturation regimes.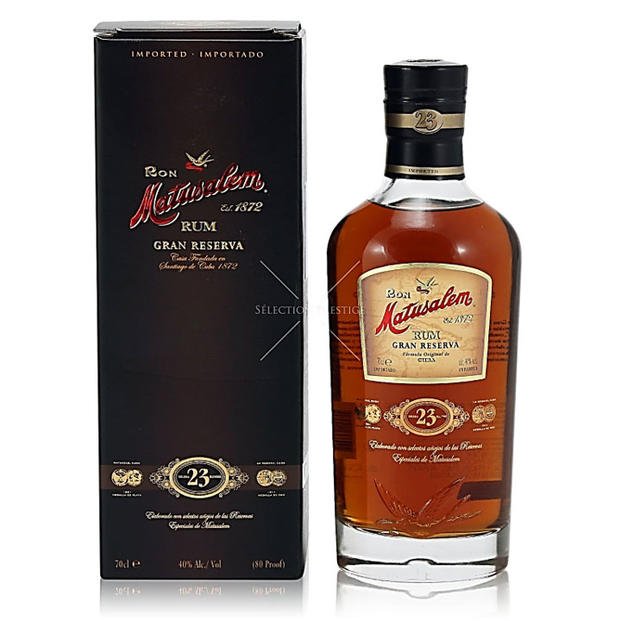 Matusalem Rum, Gran Reserva, 23 YO, 40% ABV, $60
Matusalem is a legendary Cuban rum that dates back to Santiago de Cuba in 1872. It has been produced in the Dominican Republic since 2002. The name is the Spanish spelling of Methuselah, a patriarch in the Old Testament, said to have lived for 969 years.
The maturation process utilizes a solera system of fractional blending. The reference to 23 years represents the average age of the rum in the barrels in the solera from which the bottling is drawn.
Matusalem is an exceptionally smooth rum, exhibiting a rich bronze color, with aromas of brown sugar and caramel, along with dried fruit notes of figs, raisins, stone fruit and tropical fruit. There are additional spice notes of cinnamon and cloves, as well as oak and vanilla. If you can't find the 23 YO, opt instead for the 15 YO. It retails for around $30.
Torres 20 Hors D'Age, 40% ABV, $65
Torres is one of Spain's leading brandy producers. It's flagship Torres 20, an ultra-aged, 20+ year brandy, has won more than 69 awards in international competitions. This is the most Cognac-like of the Spanish brandies, and much better priced. The brandy has a deep, rich color, offering notes of fresh grapes and ripe pears, along with raisins, dates and figs. There are additional notes of candied citrus, caramel, vanilla, cinnamon and other wood spices.

Pusser's 15 YO, 40% ABV, 750 ml, $75
Navy rum was traditionally a blend of four or five West Indian rums on a base of Demerara rum. This is a thick, flavorful rum, with an almost syrup like weight on the palate. It features a pronounced butterscotch flavor, followed by the sweet dried fruit notes typical of Demerara rums, along with notes of tropical spices, espresso coffee, cocoa, marmalade, as well as some vanilla and sweet marzipan.
Maker's Mark, Private Select, Bill Samuel Jr, NAS, 55.45% ABV, $80
The Maker's Mark Private Select Bill Samuels is the barrel strength version of the distillery's flagship Maker's Mark which has been finished for an additional nine weeks in a barrel in which additional, specially prepared, oak staves have been added.
On the nose, the higher ABV is quite noticeable. There are distinctive aromas of candied orange zest, vanilla and caramel, along with cinnamon and some cloves. On the palate, there is a rock candy like sweetness, with a pronounced palate weight and oily texture. The spices are more pronounced than the regular Maker's Mark; deeper and warmer, especially the cinnamon, and there is a pepperiness that builds in the back of the throat.
The finish is very long, rich and smooth, it is sweet, with a noticeable woody note that hangs in the background and a slightly drying tannic note that complements the sweetness nicely.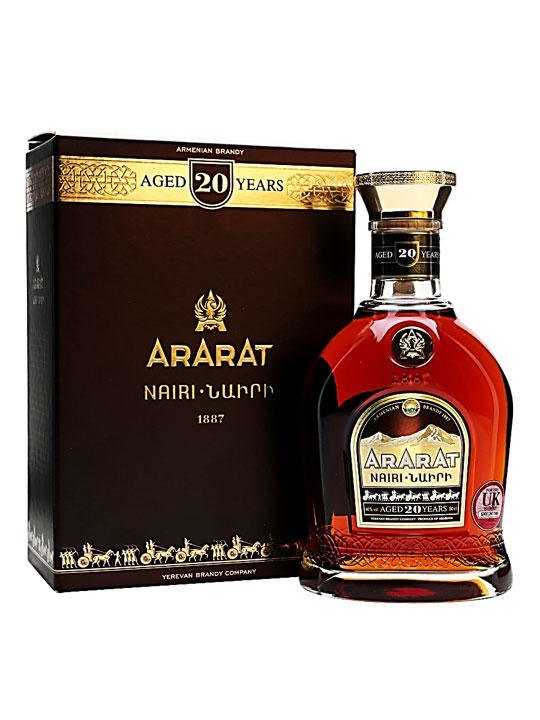 Yerevan Brandy Company, ArArAt Nairi, 20 YO Armenian Brandy, 40% ABV, $94
Armenia is one of the world's oldest brandy producers, although its products are little known in the U.S. Nairi is a 20 YO Armenian brandy produced in the Ararat Valley from indigenous grape varieties. The brandy is a deep, dark amber color and offers a smooth, silky character on the palate, with aromas and flavors of dried fruit, spice notes of cinnamon and cloves and a balsamic character. An exceptional price for a brandy of this age.
Aberlour A'bunadh, NAS, 59-61% ABV, $100
A'bunadh is a single malt blended from barrels ranging from five to twenty-five years in age. It is bottled at cask strength, which historically has averaged around 60% ABV. It is exclusively matured in first-fill Oloroso sherry butts, a rarity it shares with only a handful of Scotch whiskies, including The Macallan.
The whisky has the typical profile of a sherry matured Scotch, offering distinctive fruit notes, more cooked than dried, featuring peach, apricot, prune and especially golden raisins, as well as a hint of cherry. There are also notes of candied orange zest and bittersweet marmalade, as well as sweet spice aromas of nutmeg, allspice and a bit of cinnamon, followed by hints of vanilla and then walnut. Distinctive sweet honey notes above a backdrop of waxiness and hints of furniture polish are clear throughout.
The Macallan had a comparable, cask strength, NAS, sherry matured whisky. At a price of around $500 per bottle, it is six times more expensive than the Aberlour A'bunadh. If you are looking for a cask strength, sherry matured whisky, this is the one to choose.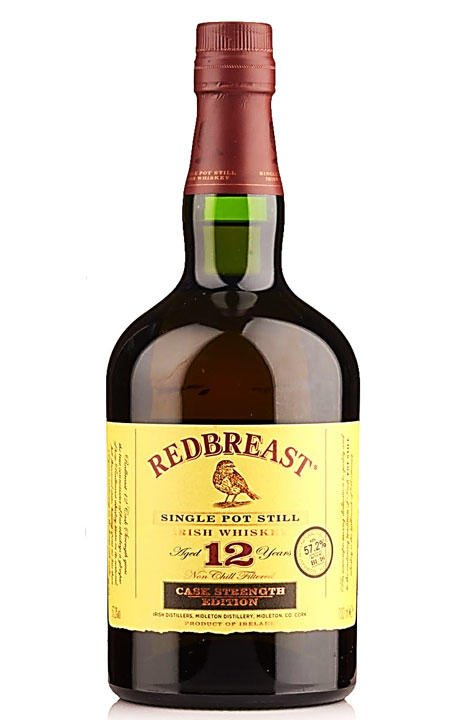 Redbreast, 12 YO Cask Strength, 58.6% ABV, $75
The Red Breast 12 YO Cask Strength was chosen as the Whiskey of the Year at the 2018 Irish Whiskey Awards. This is an outstanding whiskey and exceptionally well-priced for a cask strength bottling. On the nose, there are aromas of cooked cereal, ripe apple and pear, along with baking spice notes of cinnamon and clove. On the palate, the whiskey offers flavors of baked pears and apple, along with more cinnamon spice, a bit of baked scones and some slight sherry cask notes. There is also a light oakiness in the background. The finish is long and smooth with a pronounced palate weight and creamy texture.
Glendalough, Mizunara Finish, Single Malt Irish Whiskey, 13 YO, 46% ABV, $93
The Glendalough 13 YO was chosen as the World Best Irish Whiskey at the 2017 World Whisky Awards by The Spirits Business. It is the only Irish whiskey finished in Japanese mizunara casks.
Mizunara oak typically imparts aromas of sandalwood, coconut, exotic spices and aromatic and resinous like incense notes to maturing whiskey. On the nose, there are additional aromas of dried apricot and peach, along with sweet honey notes and floral aromas of white flowers.
On the palate, the whiskey is creamy and smooth, with distinctive peach and apricot notes, followed by a honeyed sweetness, some candied citrus zest, a hint of coconut, as well as cinnamon and cloves. There is a distinct aromatic woody note that hangs in the background, along with a noticeable pepperiness that fades quickly. The finish is long, sweet, with notes of peach, milk chocolate and pepperiness that persists on the palate. This is an outstanding whiskey.
Happy Holidays.
Joseph Micallef has written extensively on wines and spirits for more than 20 years and is a judge for several international competitions including the Irish Whiskey Awards and the International Wine and Spirits Competition. Follow him on twitter @JosephVMicallef.