"Return to Hardwick" stands out among World War II documentaries because it was inspired by a conversation at a 93rd Bomb Group reunion. Producer/director Michael Sellers had grown up attending the reunions with his grandfather, John L. Sullivan, a 93rd bombardier/navigator.
Sellers decided to chronicle the 2015 reunion that took place at Hardwick, the English base in East Anglia where the group was based for much of World War II. The movie will be available June 9 as a digital download on iTunes or on Blu-ray or DVD via Amazon.
We've got a preview clip from the movie. Gail Mailloux was able to visit the church where her parents were married, a place that she'd previously known only from photographs.
The film is introduced and narrated by Michael Cudlitz, an actor known for his portrayal of Bull Randelman in "Band of Brothers" and Abraham Ford on "The Walking Dead."
"Return to Hardwick" relates the important combat successes of the 93rd Bomb Group, but it's really a portrait of how the men and women who served, their families and the citizens of East Anglia have come together over the decades to keep the history alive.
The scrapbook approach serves the movie well. The filmmakers don't try to shoehorn their footage into the kind of novel thesis or flashy presentation designed to win attention at film festivals. The movie believes in its story and its tellers, and lets them stand on their own.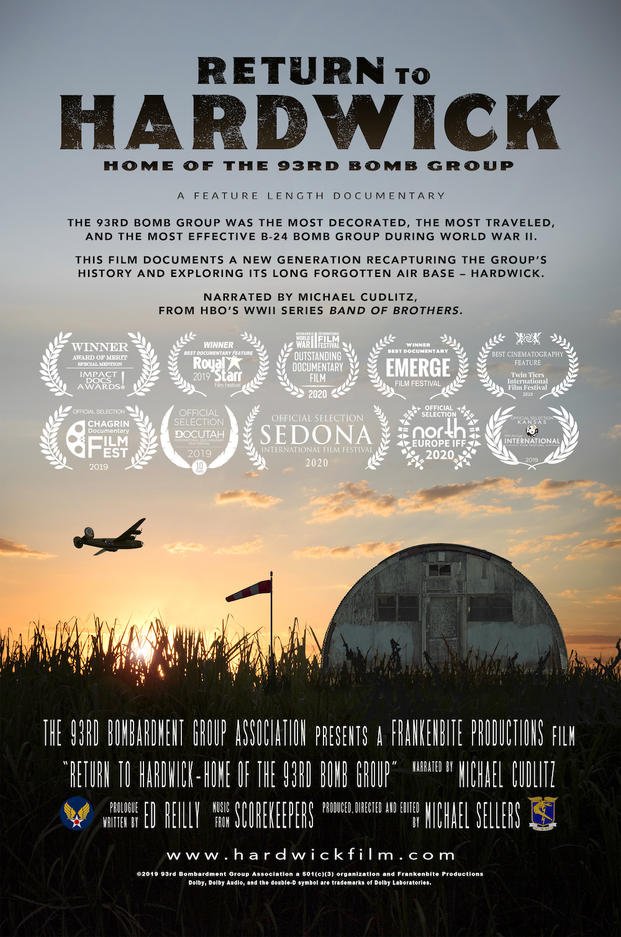 The movie's website details the family connections of everyone involved in the production and how the filmmakers kept the production in-house to ensure a film that told the story in a way that reflected the group's mission.
The fact that there are almost no war documentaries made from this perspective is testimony to both how hard it is to make any movie and the extreme dedication that allowed the 93rd Bomb Group to tell its story this way.
"Return to Hardwick" tells an incredibly specific World War II story and somehow manages to honor everyone who served in that conflict.
Keep Up With the Best in Military Entertainment
Whether you're looking for news and entertainment, thinking of joining the military or keeping up with military life and benefits, Military.com has you covered. Subscribe to the Military.com newsletter to have military news, updates and resources delivered straight to your inbox.