Giving Tuesday is almost here, so charities and nonprofits will be competing for your attention and your donations. There are a lot of great nonprofit organizations out there, doing thoughtful work for every aspect of the military-veteran community. Some are just bigger names than others.
For every Wounded Warrior Project, Semper Fi Fund or Gary Sinise Foundation (all great charities, by the way), there are smaller organizations that need donations just as much. They might have a local focus, work for a niche part of the veteran community or may just be getting started. Whatever they do, some smaller nonprofits just don't have the same name recognition.
Read: These 10 Wounded Veteran Charities Have Big Impact
That doesn't mean their work is less important or their model of giving is less effective. This list is in no way a comprehensive list, and it's not meant to be an endorsement or rating. It's just a list of nonprofits you might not have heard of.
On Giving Tuesday (Nov. 29, 2022) or any day, be sure to do your due diligence on any nonprofit or charitable organization to make sure your money is going to good use.
Armed Services YMCA
America's oldest military support organization, Armed Services YMCA began in 1861, when YMCA volunteers provided aid and care to wounded soldiers during the Civil War, sometimes even on the battlefield.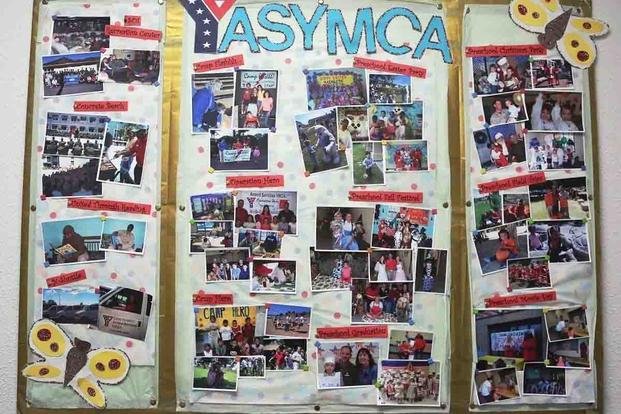 Today, it's part of the national association of the YMCA, dedicated to supporting active-duty troops and their families at 87 duty stations worldwide. It offers youth development programs, emergency relief and more.
Dog Tag Inc.
For veterans, spouses and caregivers who are returning to civilian life, Dog Tag Inc. offers a way of learning a new trade and generating an income, while getting an education and developing social skills and contacts in the post-military world.
Dog Tag Fellows earn a business certificate and learn the ins and outs of running a bakery firsthand. The curriculum doesn't just include business courses; it has a focus on wellness, introspection and telling their own stories of obstacles and growth.
Foundation for Women Warriors
There aren't a lot of charities that can boast a 100% rating on Charity Navigator, but Foundation for Women Warriors is one of them. It's been addressing the personal and economic needs of female veterans for more than 100 years.
It offers emergency financial assistance, child-care cost offsets, professional development services and a community of fellow women with whom they can engage. Foundation for Women Warriors also offers a network of resources for education, mental health, housing and employment to a growing number of female veterans as they separate from the service.
Homes For Our Troops
Just like its name implies, Homes For Our Troops builds homes for veterans. Their homes are specially designed and adapted for the unique injuries of wounded post-9/11 veterans, at no cost to the veteran.
As of November 2022, they have built 346 homes and have 75 more in the works. Ninety cents of every dollar donated goes into a veteran's new house.
Midwest Shelter for Homeless Veterans
Founded in 2007 by a Vietnam veteran and a Gulf War veteran, Midwest Shelter for Homeless Veterans is not just by housing homeless vets and those at risk of homelessness. It's also providing them and their families with tools to be self-sufficient.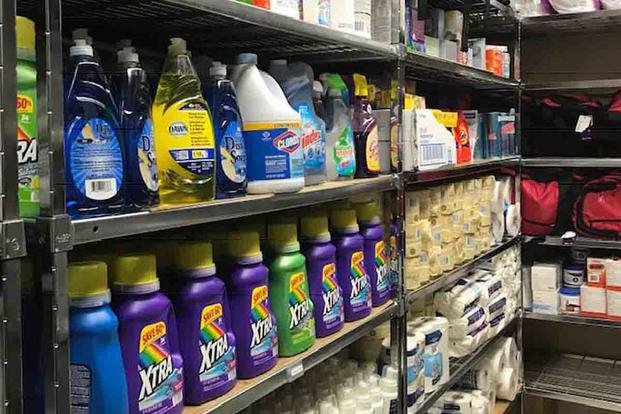 The Illinois-based shelter offers affordable housing to single veterans and a "Freedom Commissary" to meet the basic needs of veterans and their families. It also has employment programs, financial literacy classes, life skills training and more. For those who can't donate money, they also have a list of needed supplies you could donate to the Freedom Commissary.
Mission K9 Rescue
It wasn't too long ago that working dogs were either left behind or euthanized when their mission was complete. That's no longer the case, but working dogs who served still need a home when they retire. Mission K9 Rescue finds it for them.
If they can't reunite the dog with their former handler, the dog will still be rescued and rehomed to a family that wants them. Since working dogs often come with issues such as anxiety and PTSD, Mission K9 Rescue works with them until they're suitable for adoption.
Operation Second Chance
What started out as an act of kindness, when Cindy McGrew visited some families at what is now the Walter Reed National Military Medical Center in 2004, has since grown into Operation Second Chance: citizens committed to serving our wounded, injured and ill veterans.
Operation Second Chance helps families of the wounded with rent and mortgage assistance, utility bills, child-care costs, and housing and airfare so a family can help care for a wounded veteran. OSC also offers retreats, mentoring and resources for families in transition.
Silent Warrior Foundation
The U.S. military is increasingly asking for incredible feats from its special operations community, which is more than happy to oblige. As more and more special operators struggle with constant and repeat deployments, along with mental and physical health issues as they transition from the military, the Silent Warrior Foundation is there to provide support from their own.
Special ops veterans who wanted to ensure donated dollars actually get to those who need it started the Silent Warrior Foundation to provide emergency assistance, scholarship, workplace skills, mental health services and more to these veterans and their families.
Stop Soldier Suicide
According to Stop Solider Suicide, Veterans have a suicide rate 57% higher than the national average. Veteran-founded and -led Stop Soldier Suicide wants to be the one you call when all is lost. They will connect veterans contemplating suicide with someone who will provide personal attention and tailored support for them.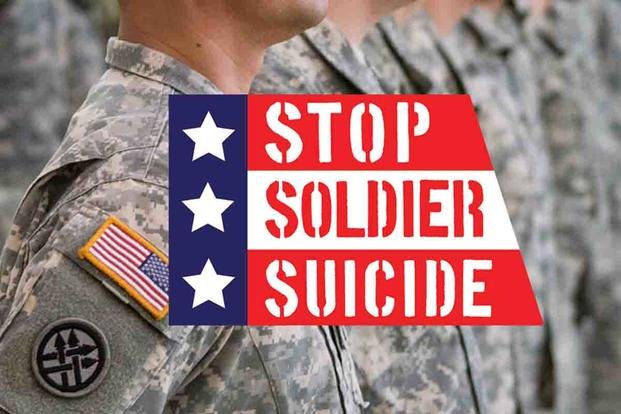 After a one-on-one assessment, they develop a plan to match the veteran with individualized tools, from yoga to talk therapy -- whatever works best for them. After connecting the veteran to resources, Stop Soldier Suicide follows their progress for as long as it takes.
Tuesday's Children
The mission of Tuesday's Children is to provide lifetime healing for families who have been forever changed by terrorism, military conflict or mass violence. This includes Gold Star Families, 9/11 victims and first responders, victims of terrorism and others for all stages of life.
"Lifetime" really means lifetime at Tuesday's Children, offering family engagement, community services, support groups, career and educational mentorships, mental health services and more for as long as a family needs it.
-- Blake Stilwell can be reached at blake.stilwell@military.com. He can also be found on Twitter @blakestilwell or on Facebook.
Want to Learn More About Military Life?
Whether you're thinking of joining the military, looking for post-military careers or keeping up with military life and benefits, Military.com has you covered. Subscribe to Military.com to have military news, updates and resources delivered directly to your inbox.