There's no better time or reason to support veteran-owned businesses than with your holiday purchasing power. With the economic fallout from COVID-19 shutdowns still affecting many small business owners, vet-owned products and services need support now more than ever. The good news is that veterans own businesses that make a slew of quality products.
The biggest obstacle to continued success for any business is access to capital. To get the money to expand offerings, grow their businesses or even just to stay afloat, businesses are looking for grants, loans and even government support to stay open. The best thing we as consumers can do to support veteran entrepreneurs is not only patronize their businesses, but to tell our friends.
Here are some of our favorite veteran-owned businesses for your perusal. If you see something nifty, be sure to spread the word.
Accessories
Assault Forward
Assault Forward makes patriotic and pro-military themed clothing and accessories, including tie tabs, cufflinks, patches, socks and more. Founded by three Army veterans who wanted to show their pride in service, chances are good Assault Forward has something for the military fan in your life.
Hope Design, Ltd.
Army spouse Lauren Hope founded Hope Design Ltd. as a way to design jewelry and accessories while honoring U.S. military service members and veterans. She also needed a means to help support her family while her husband served in the Army. Her designs are reflective of service and military history.
Outcast Watch Co.
Kevin Junkans began Outcast Watch Company after he decided to leave the Army and not to pursue a job as a private security contractor in Iraq. He decided to take a passion for watches, his eye for unique designs and the money he'd saved from serving overseas to start his own watch brand.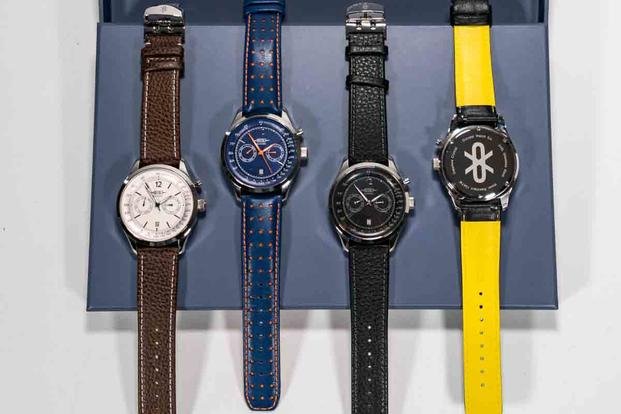 R.Riveter
Cameron Cruse and Lisa Bradley had great resumes and experience before founding R.Riveter, a manufacturer and purveyor of American-sourced, handmade handbags made by military spouses. They became entrepreneurs because finding work as a military spouse on the move was difficult. In founding the business, they created jobs for other spouses and veterans along the way.
Sword & Plough
Emily and Betsy Nuñez are sisters and co-founders of Sword & Plough, a company that turns military surplus items into fashionable handbags and accessories. They are also the daughters of a 30-year Army veteran, and Emily joined the Army herself. They founded Sword & Plough in 2013 with the mission of creating a sustainable business that takes the tools of war and repurposes them for a peaceful mission.
Wilco Supply
Army veteran Amy Slinker has been on an endless pursuit of bags and accessories that comply with military regulations ever since she was a private. Today, she curates Wilco Supply, an online shop and Alaska-based showroom that features bags and accessories that comply with uniform regulations.
Baby & Mother
Busy Baby Mat
The Busy Baby Mat was created by brother-sister duo Beth and Eric Fynbo, who also happened to have served in the Army together. They created a mat made of a nontoxic, Food and Drug Administration-approved silicone that sticks to a table via a set of suction cups. Made for babies as young as five months, the mat features toys, spoons and teethers attached to it by mini-tethers, so your baby is never far from what it needs or wants. It's also easy to clean, store and carry.
Pink Stork
While carrying her first child, Pink Stork founder and military spouse Amy Suzanne experienced severe complications and was expected to die before childbirth. She not only survived the pregnancy but has five children and credits the natural pregnancy products with helping her. Pink Stork carries nutritional supplements for general women's health, as well as for mothers at any stage of pregnancy.
Cater to Mom
Cater to Mom is a subscription box service founded by Air Force veteran Marsha Stephanson after she had her first baby. A bag given to her by the hospital gave her no clue as to how to take care of herself after having the baby. She founded Cater to Mom as a way to give regular, ongoing information as well as mental, emotional and spiritual support to new moms.
Clothing
Authentically American
Army veteran Dean Wegner founded Authentically American to help create merchandising and manufacturing jobs right here at home. The result is a premium, American-made and competitively priced apparel brand that is happy to make custom orders for little-league teams or corporate gifts. It also boasts a large supply of service academy gear for the Army, Navy or Air Force fan.
Baseballism
Baseballism started as a youth baseball camp run by former college baseball players. After two years, the founders parted ways, with one of them joining the military as a lawyer. When they finally reconnected, they took Baseballism to a new industry, celebrating the history and love of the game.
Bunker27
Do you have an airman or Air Force veteran who might be tired of the top veteran T-shirt companies never having anything cool for Air Force veterans to show off? Look no further than Bunker27. Founded by USAF vet Darren Moore to honor the spirit of service and respect for veterans, the company offers tees, jackets, hoodies and more -- for more than just the Air Force, but especially the Air Force.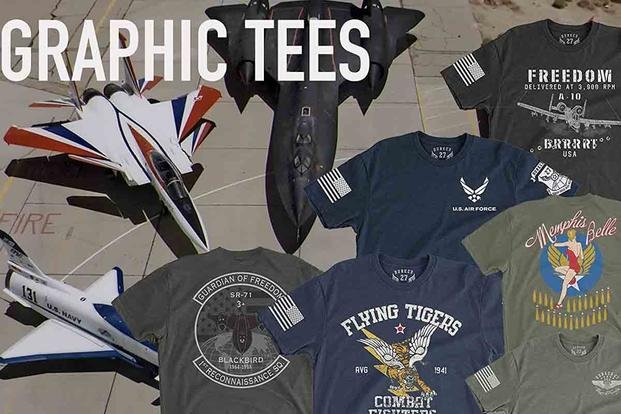 Mangata Lifestyle
Founded by Air Force veteran Wade Wittrock, Mangata Lifestyle makes underwear for active men using a simple layer of advanced fabric. Along with moisture wicking and thermal regulating features, it also has features unlikely to be found on other underwear brands. These include a smooth bamboo interior, condom pocket and special pouches for special endowment.
Mavette
Mavette delivers patent-pending comfort technology in a luxury shoe that is sold directly through a wholesaler, skipping the retail markup. ​​Milspouse Cassandra Fossum started Mavette looking to create the ultimate pump in terms of fit and comfort. She has since developed a large offering of luxury shoes that are sustainably sourced and come in environmentally friendly packaging.
Woobie Brothers Apparel
Ever wonder what it might feel like to be completely draped in standard-issue poncho liner? Haven't we all? Woobie Brothers Apparel specializes in pullover or zip-up hoodies made from that favorite of field training and operations, belovedly called the "Woobie" by those who know. It comes in OCP, MARPAT and others, but they also sell men's and women's apparel, as well as accessories. Made by vets for vets, every purchase also will help end veteran homelessness.
Coffee
Cuvee Coffee
Austin, Texas-based Cuvee Coffee boasts a few interesting facts about its coffee products. Its labs custom-dial every roast, it has the world's coolest cold brewery and is constantly tinkering with coffee to create unique products. Navy veteran Mike McKim has been constantly learning and relearning coffee since 1998.
Dope Coffee
Marine Corps veteran Mike Loyd is on a mission to bridge the worlds of coffee, hip-hop and culture with Dope Coffee; to "elevate and uplift Black culture while serving great coffee to people." On top of whole bean and ground coffee, Dope Coffee also serves up iced coffee bottles, organic coffee syrups and mugs.
Fire Department Coffee
What veteran-owned business would be complete without a coffee section? Fire Department Coffee founder Luke Schneider joined the Navy just to get closer to achieving his dream of being a firefighter. In 2008, he moved back to Illinois after leaving the Navy to do just that. He founded his coffee company just a few years later. Buying from Fire Department Coffee will not only support a veteran-owned business, but a portion of the proceeds go to helping support wounded firefighters and their families.
The Java Can
People who love their coffee the way they love it and won't take it any way else might have a hard time making lattes while enjoying the great outdoors. For the coffee snob and camper in your life, Special Forces veteran Daisson Hickel has a solution: The Java Can. It has everything you need to make macchiatos packed in a handy, easy-to-transport ammo can, hence the name.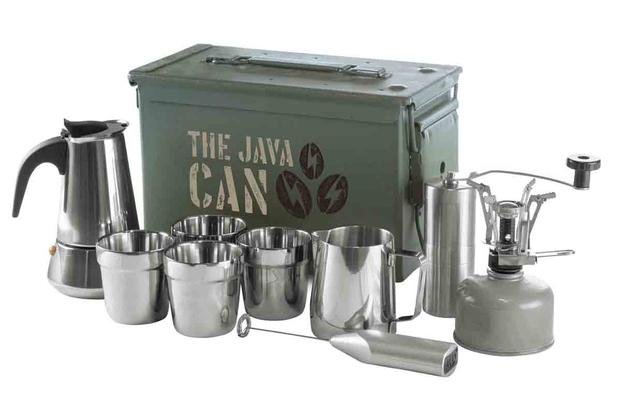 Southern, Sweet & Sassy Coffee
Navy spouse and founder Melissa Green wanted to start her company with the intent of connecting military families during transitions and moves. Now Southern, Sweet & Sassy Coffee sells an entire line of whole bean or ground coffees, with different flavors and even in K-cups. All its coffees are roasted to order.
Fitness
Battle Bars
Protein might be a necessary evil when it comes to building muscle, but taste always seems to be an afterthought. Battle Bars' founders, Navy veteran Alex Witt and Army officer Ian Sparks, are on a mission to deliver quality protein bars with flavor in mind. They also want to give back to the military-veteran community, so every Battle Bars purchase supports veterans and first responders through Operation Enduring Warrior.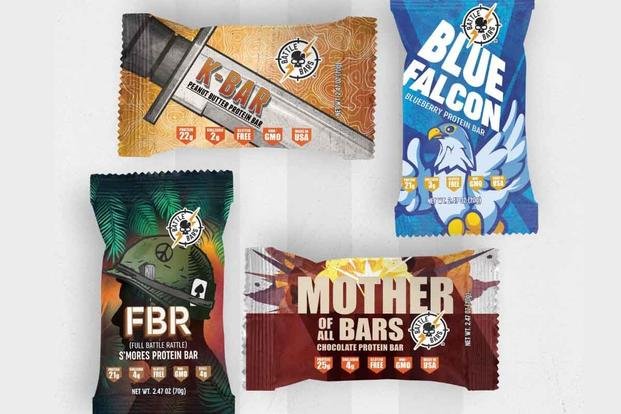 Cooling Cuff
Cooling Cuff co-founder Ben Wyant is a commissioned officer in the U.S. Navy. Through multiple deployments, he witnessed how heat leads to fatigue and suboptimal performance so he helped develop a watch-like band that helps cool the body in excessive heat or during periods of high tempo.
UXO Supplements
Founder and Army veteran Jon Klipstein wasn't a fitness enthusiast when he first joined the Army, but like many soldiers, he became one. He soon saw soldiers using supplements on the Army's banned products list, which led to injury and even death, so he made his own safe, effective line of workout boosters. At UXO Supplements, military members and first responders can get a discount with the code MILSUPPS25.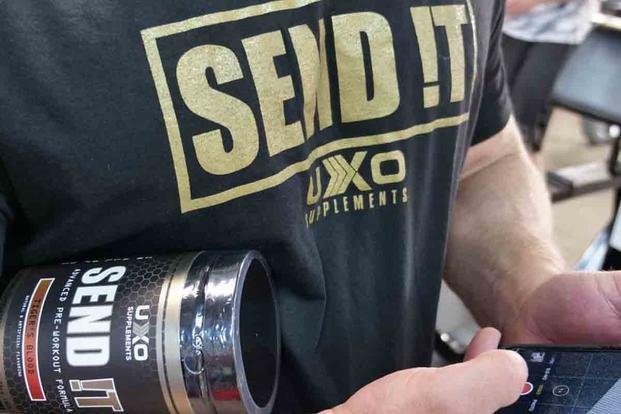 Kitchen
Corspice
With every purchase from Corspice premium spice blends, you won't only be helping the people who eat what you cook, you'll be helping many veterans, all over the country. Chicagoland Marine Corps veteran and spice sommelier Bill Domenz gives a large chunk of his sales to military, veterans and first-responder charities with every jar of spices and every bottle of hot sauce he sells.
Extra Ordinary Delights (EOD)
Aaron Hale was an EOD technician in the U.S. Army when an unseen IED exploded in his face, blinding him in 2011. After rehabilitating himself, he was able to run marathons, kayak solo and even climb mountains. Eventually, he found another passion: cooking. And it was his fudge that really caught everyone's attention. Today, EOD Fudge combines unique flavors for one of the sweetest treats you'll ever find.
Fifth and Cherry
If there's an aspiring or part-time chef in your home, they might be interested in getting the highest-quality cutting board around, brought to you by Marine Corps veteran Timothy Reazor. Fifth and Cherry boards are handcrafted using only end-grain construction and black American cherry wood from Pennsylvania and New York. They're steel-reinforced and individually serialized since no two boards are alike. They also come with a lifetime guarantee.
JB's Gourmet Spice Blends
JB's has something for everyone, be they grilling, smoking or otherwise putting heat to their meat. Missouri-based veteran Joshua Brack got hundreds of positive reviews over years of cooking a "ridiculous amount of meat," he decided the secret must be in his spice blends. His personal favorites are JB's Gourmet Spice Blends' Red Dirt Road or Prairie Dust.
KC Cattle Company
Former Army Ranger Patrick Montgomery founded KC Cattle Company to make good food for a great cause. After losing his brother Jeremy in Afghanistan, he founded the business to honor Jeremy's memory while delivering non-GMO beef, employing only veterans and donating to several veteran support foundations.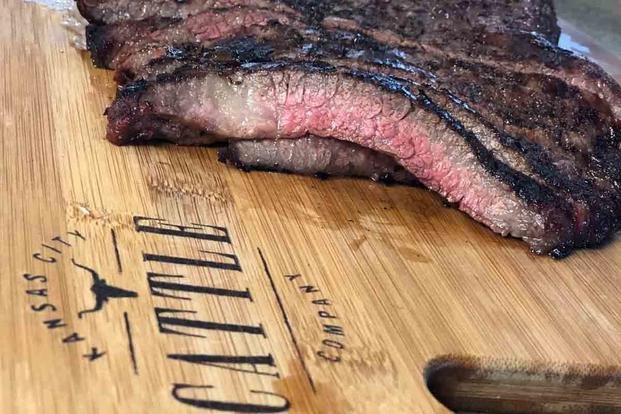 KPOP Foods
The original KPOP sauce was a Korean-style hot sauce from KPOP co-founder Theo Lee's grandmother's original gochujang recipe. Now, with Army veteran Mike Kim, KPOP has a line of foods and a celebrity chef as its head of product development. Catch all the sauces, sauce sets and sea snacks at KPOP Foods. There's even a recipe blog to try out your new gifts.
Pretty Thai
With gluten-free and chef-made spices and sauces that use authentic Thai ingredients, Pretty Thai is the product of Air Force veteran Robert Strong and his wife, Kristen. Strong traveled to Thailand during a deployment to Fallujah and fell in love with the food. Not long after leaving the military, they went to culinary school, started a food truck and then began selling their signature, authentic condiments.
Games
Blue Falcon
Your mission in War Games, LLC's Blue Falcon card game is simple: Screw over your buddies like a good blue falcon. To become the bluest of falcons in this combat card game, you will need to have as many cards as possible, strategically play them while countering your so-called "friends" and then screw them out of their hard-deserved win that was really yours in the first place.
Macronova Games
Macronova Games is a military family-owned and operated company that has no physical storefront, just great online deals on board games of all kinds, including some Star Wars titles, award-winning games and Marvel-branded games. You also can send a game collection to a deployed location or USO.
Rollors
This is a yard game that was designed in-country by Iraq and Afghanistan veteran Matt Butler, Rollors is a shuffleboard-meets-bocce-meets-horseshoes game that requires a lot more than just skill, but can be learned in an impressively short time.
Home
Southern Elegance Candle Company
Founder and CEO D'Shawn Russell is from a small town in North Carolina. She quit her teaching job to start a business because of her husband's military service, and she credits the military with helping get Southern Elegance Candle Company off the ground. She took the brand from a small, local operation to being sold in 500 stores across the country, and it's easy to smell why they're so popular.
Paintru
Paintru was founded and is run by three U.S. Naval Academy graduates, JD Kameen, Eric Kettani and Brendan Aronson. The company was born from a desire to evoke the emotions of moments experienced that weren't coming through simple photographs. After commissioning an artist to recreate one of those photos, Kameen gathered artists to make commissioned artwork more accessible, inspired by personal photos.
Redline Steel
Colin Wayne always wanted to be in law enforcement, but serving with the Army's Military Police was as far as he got in his dream career. Now he's the founder and CEO of Redline Steel, an Alabama-based company that fashions home decor from steel, wood, canvas and more. You can shop by season, gift recipient or even by room.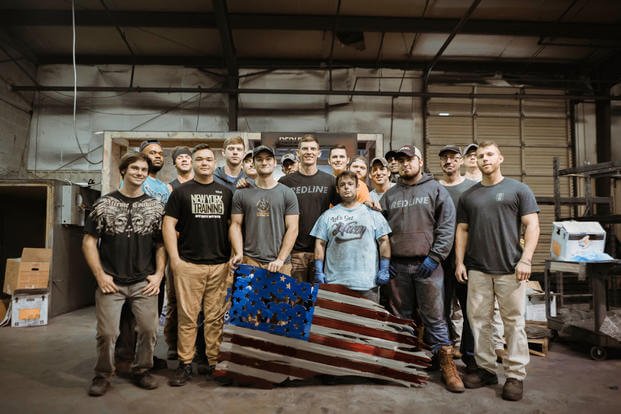 Jewelry
Bang Bang Ballistic
Bang Bang Ballistic Jewelry Company makes jewelry from spent shell casings and ammo rounds inspired by co-founder and Army veteran Shanna Rodenberg's service in Afghanistan. She started the company with partner Fred Bassett after returning from a deployment there, and the result speaks for itself.
Brass & Unity
Founded by Canadian Army veteran Kelsi Sheren, an artillery gunner who served in Afghanistan, Brass & Unity makes quality jewelry, eyewear and other accessories created to support warrior culture, raise awareness about the effects of combat on troops and give back to the military-veteran community. It also offers a military discount.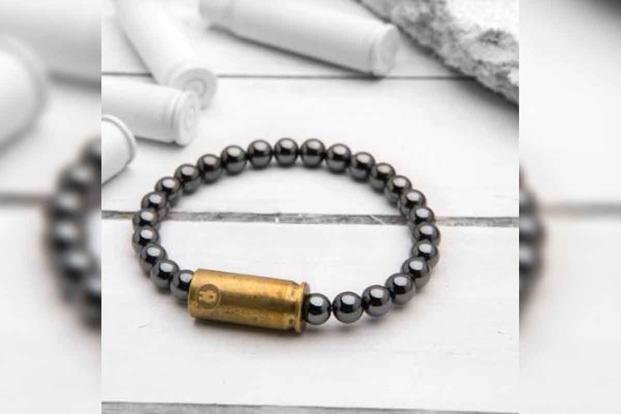 The Jewelry Republic
Part of this company's mission is to make excellent jewelry that won't wreck a service member's good credit. The Jewelry Republic was founded by U.S. Marine and Iraq War veteran Greg Boudah and his wife, Emma, to bring high-quality design and responsibly sourced jewelry to the military-veteran community.
Charliemadison Originals
Charliemadison Originals was founded by scientist, military brat and Navy spouse Wendy Hively who designs the store's jewelry in its Maryland studio. She says Charliemadison Originals' jewelry is made with passion and is inspired by three generations of military service. Over seven years in business, it has given more than $17,000 in donations to military charities.
Men's Hygiene
Battle Brothers Shaving Company
Army veteran Andrew Weiss started a shaving supply company in the age of the Vet Beard and never looked back. During a deployment to Iraq, he noticed an NCO would shave with an antiquated, double-edged razor and would make fun of him for it. That NCO challenged him to try it, and Weiss was sold. Today, Weiss has a passion for shaving products while helping people save a little face. Check out that old-timey razor and more at Battle Brothers Shaving Company.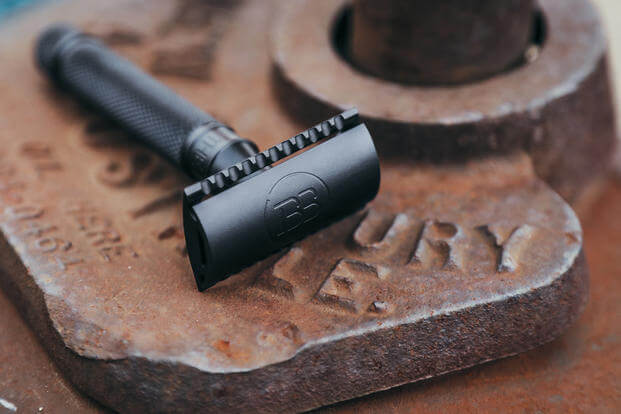 Caisson Shaving Co.
Whether you shave or not, Caisson Shaving Company has something for you. On top of selling fine "Cougar Bait" beard oil, shaving soap and other accessories, Army veteran Travis Arnold has developed an "anti-subscription shaving kit." For $80, you get a year's worth of shaving supplies in a nifty web pouch.
Doc Spartan
Men's grooming is currently undergoing a much-needed renaissance. Don't let him forget about the strides he's made just because he gets out of quarantine. Doc Spartan makes eye creams, ointments, deodorants and more all easier and fun; who doesn't love soap in the shape of a hand grenade?
Outdoor
Badger Flashlights
A Badger Flashlight will never let you down, whether you're camping, glamping or fumbling around your home in the dark. Founded by Marine Corps veteran Mike Etheridge, it's a durable aluminum, rechargeable flashlight that charges via USB cable and holds that charge for two years.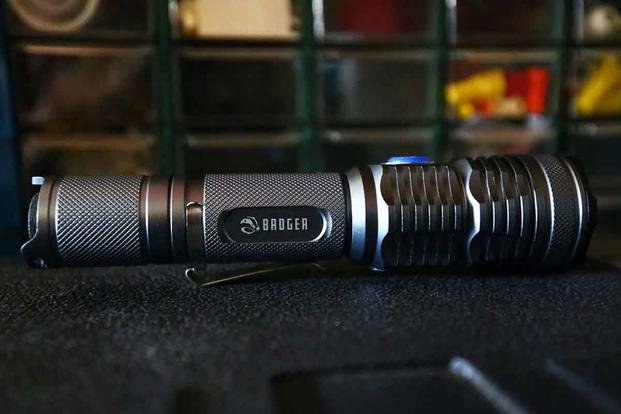 Hooked Coolers
Air Force veteran Chris Eastwood created a cooler that's perfect for any outdoor lover, but especially fishing enthusiasts. Hooked Coolers was created because Eastwood felt that other coolers were missing key features that are standard on his coolers, including bottle openers, cup holders, imprinted fishing rulers and removable handles. Military, first responders and veterans get a 10% discount, too.
Imminent Threat Solutions (ITS) Tactical
The best part about ITS Tactical is that it not only blogs regularly about the things survivalists and outdoor enthusiasts think about most, it offers potential solutions to survival scenarios and then offers the tools for those solutions in the ITS Tactical Store. Founded by Navy SEAL Bryan Black, you know that the solutions are sound and the tools are quality.
Luminary Global
Founded by Army veteran Valerie Lavin, Luminary Global not only provides tactical bags and backpacks for preppers and lovers of the outdoors, it also provides specialty bags for emergency medical technicians and other first responders. Luminary will also customize emergency packs for commercial customers.
Red Oxx Manufacturing
Everyone needs a vacation. Whether it's a weekend trip or a long getaway, Montana-based Red Oxx Manufacturing has a line of bags that includes totes, duffels, backpacks and more. Its version of the dreaded fanny pack might make you rethink fanny packs altogether. It'll even swap out its logo on the bag for yours.
Personal Care & Beauty
Ecodiplomat
After serving five years in the Air Force, Lyndsey Antanitis took her knowledge and passion for organic farming and sustainable development to create quality Ecodiplomat skin-care products. With each purchase, she gives 2% of all her pre-tax sales to charities supporting the ​​environment, equity, education and more.
Grind
Grind toothpaste is serious toothpaste made for people who recognize that toothpaste is one of just a handful of products people use multiple times per day. Founder and Army special operations veteran Roger L. Gindlesperger uses natural ingredients and donates 50% of net profits back to organizations that support the military-veteran community.
Joshica Beauty
Joshica Beauty was founded by Maryland native and Air Force veteran Joshica Kiah Craig. Craig is a woman of color who first started wearing her natural hair after moving to Los Angeles in 2015. After becoming pregnant with her first child, she noticed that hair-care products for Black women contained a variety of toxic ingredients, so she created a line of natural and organic hair and skin-care products. Joshica Beauty was born.
Temple Massager
The creator of the Temple Massager, Joe Meisch, has been giving away his invention for years, but going to the website and purchasing one of your own -- or as a gift -- will help him give away even more. He's given away thousands to veterans suffering with headaches related to PTSD and other service-related injuries, all on the salary of his construction job.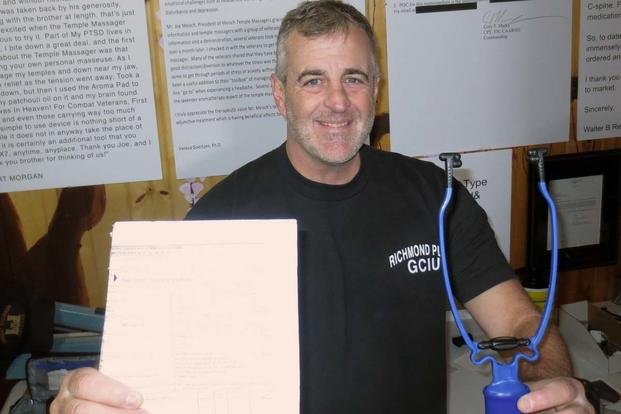 Spirits & Barware
Crew Supply Co.
Marine Corps veteran Marshall Sterling wanted to improve the quality of the home barware market. He and the people of Crew Supply Company created cocktail kits, mixology supplies, infusion kits and more, all focused on durability and reusability.
Horse Soldier Bourbon
Horse Soldier Bourbon was founded by the U.S. Army Special Forces soldiers who were inserted on horseback into northern Afghanistan. That brave and unconventional act earned them the moniker of "Horse Soldiers" and inspired them to create this award-winning bourbon.
Old Line Spirits
Mark McLaughlin and Arch Watkins are former naval aviators who got interested in distilling their own liquor. While attending a distilling conference, McLaughlin met Bob Stilnovich, an Army veteran who served as an infantry officer in Vietnam. Stilnovich was looking to get out of distilling and offered to teach the former sailors everything they knew. Old Line Spirits is the result of the passing of knowledge from one generation of veterans to the next.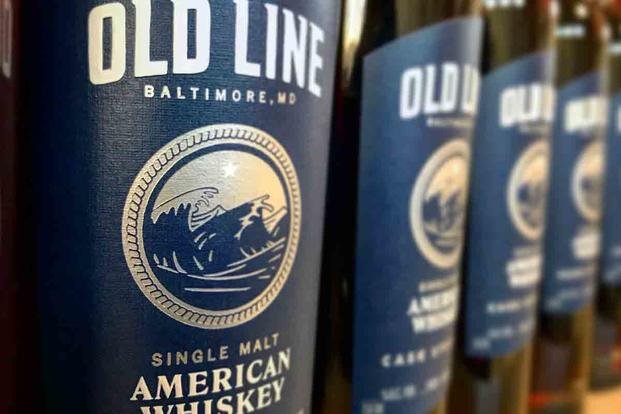 Ugly Dog Distillery
This Michigan-based distillery makes very small batch spirits. They make the basics one might expect from a distillery, like vodka, gin and rum. It also has some more unexpected flavor offerings, such as Bacon Vodka, Michigan Cherry Bourbon and S'mores Bourbon. See its distinct flavors and where to buy them at Ugly Dog Distillery.
The Hard-To-Buy-For
Spouse-ly
For anyone looking for unique gift ideas from veteran- or Milspouse-owned businesses, consider taking a look around Spouse-ly. Founded by Air Force spouse Monica Fullerton, it's an Etsy-like forum for veteran and military-connected entrepreneurs who own small businesses. You can find personalized gifts, apparel, arts and crafts and more.
Bottle Breacher
Bottle Breacher's signature product is a hand-crafted .50-caliber bullet recrafted to open glass beer and soda bottles. Founded by U.S. Navy SEAL Eli Crane and his wife, Jen, the company has been giving back to the veteran community since day one, donating to more than 200 veteran nonprofits. There's a lot more than just the bottle breacher, though. Check out the rest of the store.
Alpha Outpost
Alpha Outpost subscription boxes are the perfect gift for someone who loves all things outdoorsy, cocktails or doomsday prepping. Since that covers a wide range of interests, it's no wonder this person might be hard to buy for. So let someone else curate those gifts.
Aside from the subscription, it also offers the ability to purchase individual items and even previous boxes without subscribing.
-- Blake Stilwell can be reached at blake.stilwell@military.com. He can also be found on Twitter @blakestilwell or on Facebook.
Want to Know More About Veteran Jobs?
Be sure to get the latest news about post-military careers as well as critical info about veteran jobs and all the benefits of service. Subscribe to Military.com and receive customized updates delivered straight to your inbox.