Dr. Mary Walker was a volunteer surgeon for the Union Army during the Civil War, treating the wounded in Washington and at the Battle of Bull Run.
Later, she became the first woman surgeon ever officially employed by the Army, seeing action at Fredericksburg, Chickamauga and Chattanooga. In 1864, she was captured by Confederate soldiers and spent four months in a prisoner-of-war camp. After the war, she was awarded the Medal of Honor for her service.
In 1917, the U.S. government tried to take it back, along with 910 other Medals of Honor previously awarded. Walker declined to return it and wore hers for the rest of her life.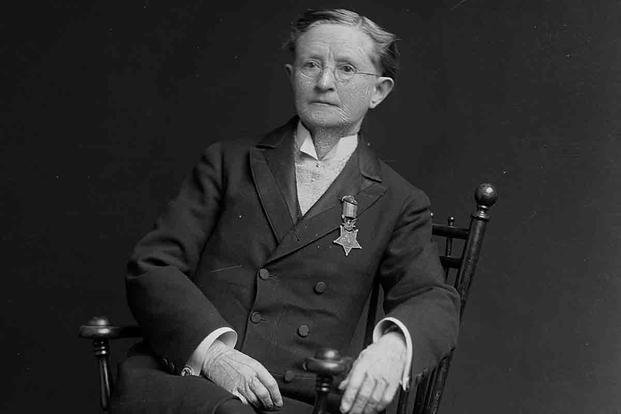 Walker's medal takeback can more than likely be attributed to gender bias. Other civilian doctors received the medal while holding the same position as Walker.
Maj. Gen. Leonard Wood earned his Medal of Honor as a civilian surgeon attached to an Army unit during the Apache Wars in Arizona. He received a commission after receiving the award, but still wasn't struck from the Medal of Honor roll.
But that left 910 others to wonder why their medal suddenly didn't count. According to a 2015 Congressional Research Service report, some of them did not have to think too hard.
With a new set of criteria for awarding the medal, along with a hierarchy of medals for gallantry and bravery, Congress decided to impose a new standard for the Medal of Honor and apply it retroactively. The Medal of Honor would be the highest honor on a pyramid of awards, requiring gallantry beyond the call of duty of an officer or enlisted person, at the risk of life and limb.
In 1916, the Board of Generals, a commission of five retired Army generals led by Maj. Gen. Nelson Miles, a 42-year veteran who was at the Battle of Chancellorsville, was assigned to review each of the 2,625 Medals of Honor that had been awarded up to that point. Congress' direction for the board read:
"Said board shall find and report that said medal was issued for any cause other than that hereinbefore specified the name of the recipient of the medal so issued shall be stricken permanently from the official Medal of Honor list. It shall be a misdemeanor for him to wear or publicly display such medal, and, if he shall be in the Army, he shall be required to return said medal to the War Department for cancellation."
The commission found that 864 Medals of Honor had been given en masse to the 27th Maine Volunteer Infantry Regiment in 1863. After Confederate Gen. Robert E. Lee's Army of Northern Virginia invaded Pennsylvania that year, the Union Army converged on it, leaving Washington with a skeleton crew of defenders -- whose enlistment was almost up.
President Abraham Lincoln authorized Secretary of War Edwin Stanton to offer the award to any member of the 27th who extended his enlistment to stay in the capital while the Union fought off the Confederates.
Some 309 volunteered, while the rest went home to Maine. Those who stayed ended up staying in D.C. ... for four days. When the Gettysburg Campaign ended, the capital returned to its previous strength and the Maine troops returned home. When it came time to award the unit's Medals of Honor, a clerical error lost the names of the men who actually volunteered. So the War Department gave the medal to the entire regiment, even though the majority had not actually volunteered and none of them actually fought.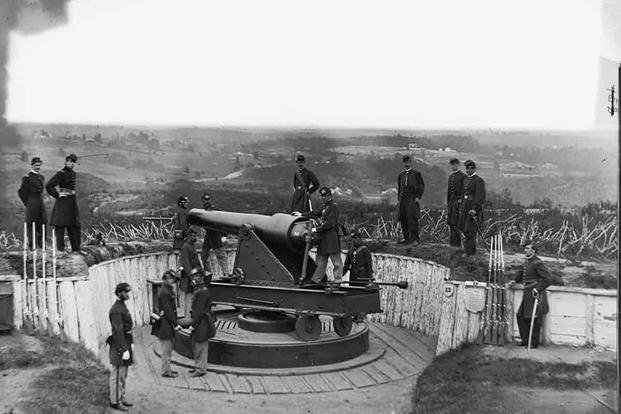 Also stricken from the Medal of Honor roll were the names of four officers and 25 enlisted men, all first sergeants, who served as funeral guards for Lincoln's remains after his assassination.
Other rescinded recipients simply didn't warrant a medal meant for gallantry. Lt. Col. Asa Bird Gardiner received his medal by writing a letter to the War Department, asking for one as a souvenir. Pvt. Robert Storr of New York was an ineligible British citizen. Pvt. James Hawkins, a quartermaster from New Jersey, put out a fire in a warehouse. Pvt. John Lynch of Indiana delivered dispatches, which was his job.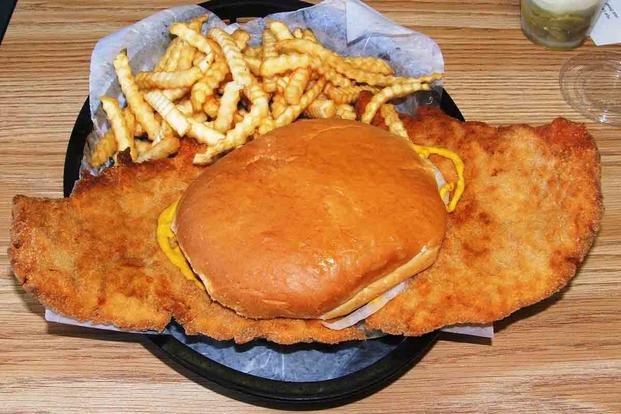 Unfortunately, the law affected medals awarded to those who had earned it but happened to be civilians, like "Buffalo" Bill Cody and four other civilian scouts who assisted the U.S. Army during the Plains Wars against native tribes in the later half of the 19th century.
However, the board did not rescind the 20 Medals of Honor awarded to soldiers of the 7th Cavalry who massacred 250 men, women and children of the Lakota Sioux at Wounded Knee, South Dakota, in 1890. A bill to rescind those would not be introduced in Congress until 2019.
After the United States entered World War I, Congress decided to set the rules for awarding the Medal of Honor:
"[T]he provisions of existing law relating to the award of the Medals of Honor ... are amended so that the President is authorized to present, in the name of Congress, a Medal of Honor only to each person who, while an officer or enlisted man of the Army, shall hereafter, in action involving actual conflict with an enemy, distinguish himself conspicuously by gallantry and intrepidity at risk of his life above and beyond the call of duty."
By now, we all know what it takes to earn the Medal of Honor, and there's a reason it's usually awarded posthumously.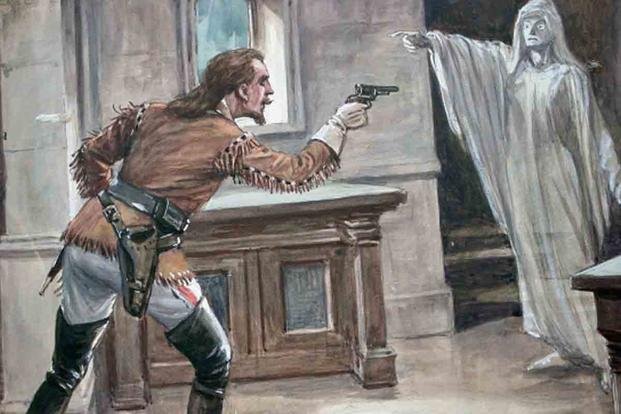 For Buffalo Bill Cody and his fellow scouts, the story has a happy ending. In 1989, a special act of Congress restored their names to the Medal of Honor list.
Mary Walker was recommended for the award by both Gen. William T. Sherman and the undefeated Gen. George Henry Thomas. She probably wouldn't give a damn if they wanted her to have it or not, but in 1977, it was "returned" to her -- as if she ever gave it up in the first place.
-- Blake Stilwell, whose highest military award was the Joint Service Commendation Medal, can be reached at blake.stilwell@military.com. He can also be found on Twitter @blakestilwell or on Facebook.
Want to Learn More About Military Life?
Whether you're thinking of joining the military, looking for post-military careers or keeping up with military life and benefits, Military.com has you covered. Subscribe to Military.com to have military news, updates and resources delivered directly to your inbox.