When Gary Rose was 19, he joined the Army, but it was the Army that chose Gary Rose for Special Forces training. He spent the better part of two years training to be a medic, and he needed every minute of that instruction.
Two years after walking into a recruiter's office, he found himself in the middle of a days-long battle during a secret war in Laos, where many of his fellow soldiers and allies were wounded. It was his job to save them.
Rose aided an estimated 60 or more men during those hard-fought four days. He eventually was recognized with the Medal of Honor for his dedication to saving lives.
"A medic is part of the morale support system," he told the Knights of Columbus in a 2019 interview. "The bond you have with these men, it's almost unbreakable. You have a sense that you're part of something greater than yourself.''
After completing basic training and jump school, he began Special Forces training at Fort Bragg, North Carolina. That's where he learned the ins and outs of combat medicine while supporting some of America's best soldiers.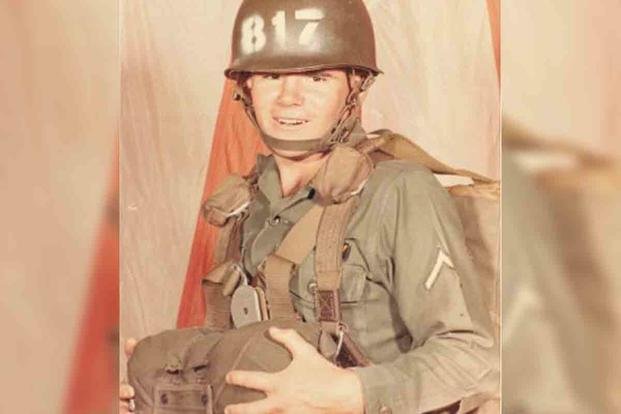 Rose was sent to the Military Assistance Command Vietnam - Studies and Observations Group (MACV-SOG) in 1970. With the 5th Special Forces Group, his team's job was to reconnoiter the Ho Chi Minh Trail and attack the flow of troops and supplies coming into South Vietnam. It was dangerous work.
"We had the highest number of missing in action of any unit," he said. "We lost a tremendous amount of people."
On Sept. 11, 1970, Rose's unit joined native fighters called Montagnards for Operation Tailwind, 70 kilometers behind enemy lines in Laos. Their goal was to force the North Vietnamese Army to respond to them instead of moving south to attack American airfields. The shooting started before they hit the ground.
"From the get-go, after we crossed a certain line, we started taking ground fire," Rose later told the Army.
The mission ended up being a 96-hour moving gunfight while outnumbered 10 to 1. Rose's unit was wracked by heavy small arms fire and rocket-propelled grenades. He was injured early on, but no one was spared.
"I was hit on two different days," he said. "A hole in your foot and a hole in your arm was not considered a serious injury."
Rose and his elite squad were attacked constantly over the span of four days and had to operate on little sleep, with more and more wounded, day in and day out. But the plan was working so they pressed on. The wounds were piling up, and Rose was running out of ways to treat them.
Throughout the fighting, it was up to Rose to go out into the open field, under enemy fire and tend to them. He brought them back to friendly areas, firing at an often-unseen enemy as he moved his buddies to safety.
"It never occurred to me to worry about the enemy," Rose said. "It's not my function; my function is the wounded. No matter what happens, you're going to do whatever you can to bring them home."
On the fourth day, the Green Berets were running low on ammunition and running out of food. They needed to get out as soon as possible, but the heavy fire on the ground was keeping their extraction away from the area.
"They tried for three days to get us out," Rose said. "We were up against a large number of people, and we were down to not much ammunition left."
When they cleared a landing zone on day four, the first helicopter left with the worst wounded. A second helicopter took more. Rose estimated 35 were left on the ground.
Eventually, the helicopters got most of the Americans out. The third helicopter that came in had a much harder time getting there than the others, taking what Rose described as "a pounding."
By the time the third gunship came in, it had lost an engine, there were fuel lines broken and the hydraulic systems were failing. But the enemy rounds kept coming.
"I heard somebody say, 'Oh, we're gonna crash,' and the next thing I knew was, I'm on the ground," he said.
He and a Marine were thrown out of the helicopter on a controlled roll. They hit the ground before the helicopter did. The two watched as the helicopter they had been on just moments before crashed.
"The helicopter was smoking and on fire by then, so I got back inside the helicopter and started moving people out," Rose recalled.
Equipment and other supplies had spilled on top of the wounded in the helicopter, so Rose started tossing those items out, too. He removed the crew and the wounded passengers and did what he could for them until another helicopter arrived.
The next thing he can remember is being back on the launchpad in Dak To, South Vietnam. All 16 Americans that left for the mission were wounded, but all survived the operation. Only three Montagnards were killed. Rose refused to be treated for his wounds until the rest of the men were first.
"Statistically speaking, the people who have analyzed this said that none of us should have made it out of there," he said.
Operation Tailwind tied up an estimated 40,000-50,000 Communist troops. They also overran a North Vietnamese Logistical Headquarters hub and gathered trunks filled with intelligence about its operations. The operation itself was classified until 1998.
"There are 58,000 names on the [Vietnam Veterans Memorial] wall, and I don't know if without our unit doing what we did, would that wall have 100,000 names on it?" said Rose, 73.
In the immediate aftermath of the operation, Rose was recommended for the Medal of Honor but received the Distinguished Service Cross instead. In 2017, the award was upgraded to the Medal of Honor, and Capt. Gary Rose accepted it in person from President Donald Trump.
"In that operation, it wasn't just the Army. It's a collective medal from my perspective," he said. "All the courage, honor and dedication to duty those men served went for 30 years without even being acknowledged, let alone recognized. … This medal points to the fact that you can say, 'Faithful servant, well done.'"
-- Blake Stilwell can be reached at blake.stilwell@military.com. He can also be found on Twitter @blakestilwell or on Facebook.
Want to Learn More About Military Life?
Whether you're thinking of joining the military, looking for post-military careers or keeping up with military life and benefits, Military.com has you covered. Subscribe to Military.com to have military news, updates and resources delivered directly to your inbox.