It's not just a man's world in the U.S. Army.
Women have been an official part of the service since 1901, when the Army Nurse Corps was created.
But before that, women served unofficially in many roles, both openly as a cooks and nurses, and in secret, often dressed as men.
Think you know about the service's most awesome women? Here's a small selection of some of our favorite stories of Army women's heroism and badassery.
Female Pilots in WWII
We know we should pick just one individual from this group, but we can't. These women learned to fly when women just didn't do that sort of thing.
But they didn't just fly. Their jobs were to ferry aircraft into combat zones or fly around with a target trailing behind them for the male pilot students to practice shooting at with live ammunition.
Yes, these women were human targets.
We know: Technically they were not "in" the Army, and the Army Air Corps would later become the Air Force.
But let's all just agree that getting in a plane and letting inexperienced student pilots shoot at you in order to help win the war is almost the baddest-ass thing ever. 
Capt. Kristen Griest and 1st Lt. Shaye Haver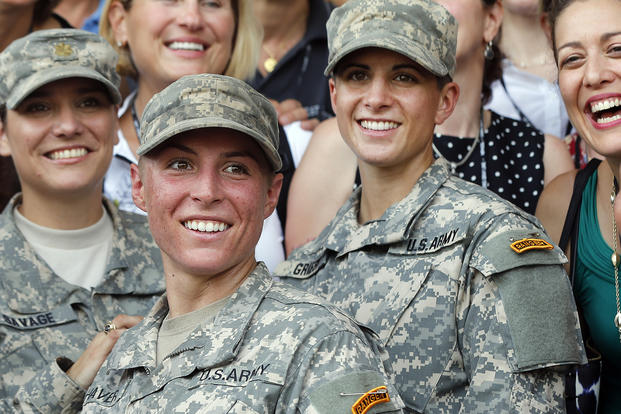 The first women to complete Army Ranger School belong on this list of total badassery.
Ranger School has often been used to illustrate what a woman can't do in the military. Well, there goes that argument.
Capt. Kristen Griest and 1st Lt. Shaye Haver have done what was once unimaginable, and we have no doubt that they will continue to lead the way as they help define what it means to be a female Ranger.
That's a pretty big job. Being a Ranger is hard, but being the first female Rangers means history will be written around your actions.
To quote Dr. Rumack (played by Leslie Neilsen) from the movie "Airplane!": "I just want to tell you good luck, we're all counting on you." 
Col. Sally Murphy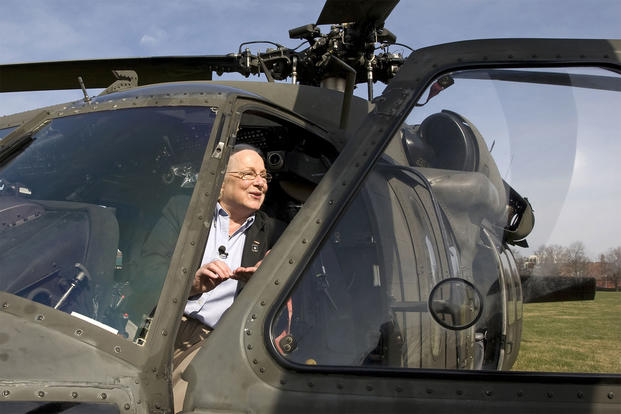 Col. Sally Murphy retired in 1999, but not before breaking down a couple of barriers.
She was the first female U.S. Army helicopter pilot to graduate from flight school in 1974, despite some civilian instructors refusing to teach her and awkward encounters with senior officers who wanted to know why she was wearing a flight suit.
We assume her answer to that was, "Um, because I'm a pilot … Sir."
Murphy went on to write the first joint requirements for the use of unmanned aerial vehicles -- what we know as "drones." Her vision for their use had a tremendous impact on how we wage war today.
Flying helicopters, pioneering drone warfare? Just another day at the office for this badass.
Lt. Col. Marcella Hayes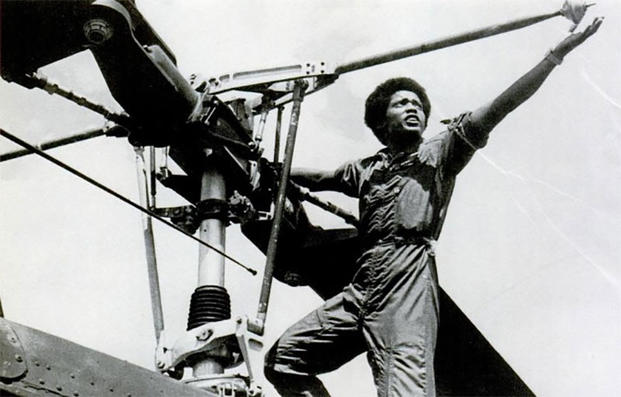 In 1979, Marcella Hayes was only the 55th woman to become a helicopter pilot and the first female African-American military aviator ever. She earned her wings and a paratrooper badge as part of her training.
During her time at flight school, an instructor had doubts about women being able to handle the instruments portion of the course. Hayes received an outstanding grade on her check ride, and the instructor realized she more than belonged in the cockpit.
Hayes went on to a long career in the military, serving for 22 years and retiring in 2000. Hooah, ma'am.
Spc. Monica Lin Brown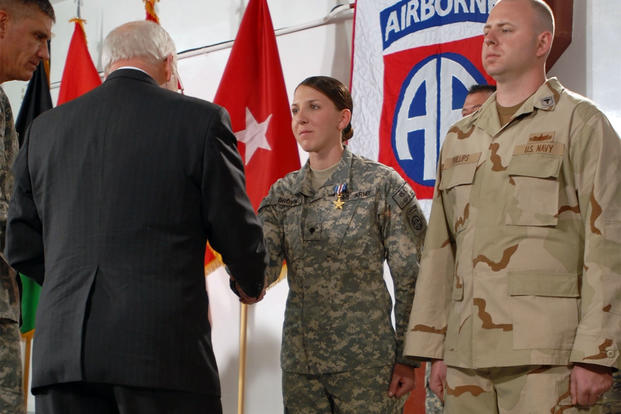 The first woman to earn the Silver Star in Afghanistan and only the second to receive it since World War II, Spc. Monica Lin Brown, profiled by Task & Purpose, was a combat medic with the 82nd Airborne Division.
Her convoy hit an improvised explosive device and then was ambushed. Despite burning Humvees, mortar rounds and small-arms fire all around her, Brown tended to the wounded and got them out of the line of fire.
Though she was awarded the Silver Star, she was later removed from her assignment because of the ban on women in combat at the time.
Badass times two, and extra points for enduring being pulled out of a job you were doing well because of your gender.
Sgt. Leigh Ann Hester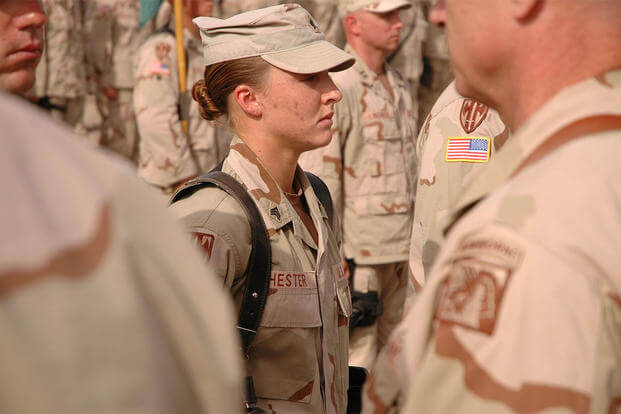 Sgt. Leigh Ann Hester was the first woman to earn the Silver Star in Iraq for her actions in leading a counterattack against insurgents who had hit her convoy.
Also profiled on Task & Purpose, she and Spc. Monica Lin Brown were the first two women to earn the Silver Star since World War II.
Under heavy machine-gun fire and mortar attacks, she and her squad leader set out on foot to engage the enemy with grenades and assault rifles, resulting in 27 insurgents killed, six wounded and one captured.
I'll take "Women Who Are Badass" for $1,000, Alex.
Want to Know More About the Military?
Be sure to get the latest news about the U.S. military, as well as critical info about how to join and all the benefits of service. Subscribe to Military.com and receive customized updates delivered straight to your inbox.