The Vietnam Era was one of the most turbulent times in American history, with the war abroad and mass civil unrest at home. As a result, Vietnam veterans returned to a homecoming unlike any generation of veterans before or since. Simply put, the "welcome home" wasn't always welcoming due to opposition toward the war.
Nearly nine million Americans served during the Vietnam War Era, and as of the 2020 Census, they are the largest cohort of veterans in America, with an estimated 6.4 million living vets at a median age of 71. In honor of their service and of March 29 being National Vietnam Veterans Day, here are a few important things to know about the Vietnam generation.
1. Most Vietnam War Veterans Were Volunteers.
Media and pop culture often like to portray Vietnam veterans as a generation of men sent over to fight a war they didn't understand against their will, but the reality is most of those who fought in Vietnam volunteered to be there.
Of the 8.7 million troops who served in the Vietnam Era between 1964 to 1973, 3.4 million deployed to Southeast Asia and 2.7 million served in South Vietnam. Out of all the people on active duty at the time, only 2.2 million were drafted, and only 25% of the total number of troops in combat zones were drafted.
2. It Was the First Major Conflict Fought by a Fully Integrated Military.
President Harry S. Truman signed an executive order that integrated America's armed forces in 1948. Although the Korean War was fought between 1950 and 1953, the U.S. military was still experiencing growing pains with the new policy.
By the time the United States began increasing its involvement in South Vietnam, American military units were fully integrated, with an estimated 340,000 Black troops, 80,000 Latinos, 42,000 Indigenous troops and 35,000 Asian Americans serving in Vietnam.
3. There Are Still Service Members Missing in Action in Vietnam.
Not all Vietnam veterans made it back home; 2,646 Americans were unaccounted for at the end of the Vietnam War, in all theaters of operations. Since the end of the war and the repatriation of American prisoners of war in 1973, the Defense POW/MIA Accounting Agency has recovered or identified 1,062 of those. That means 1,584 U.S. service members are still waiting to come home.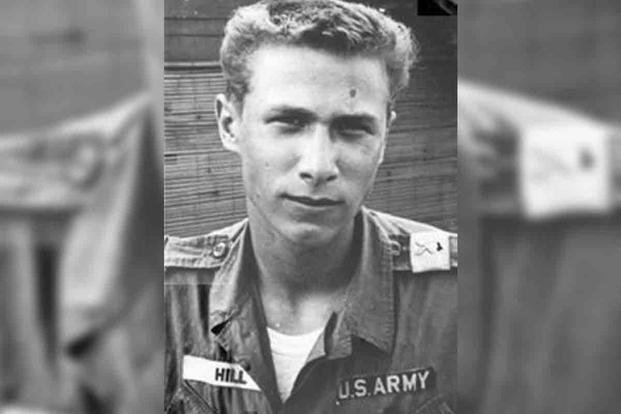 4. Vietnam Veterans Today Are Largely Like Any Other American.
An estimated 30% of Vietnam veterans suffered from post-traumatic stress disorder during their lifetime, according to the 1988 National Vietnam Veterans Readjustment Study, the last time such a study was done. Still, 97% of Vietnam vets hold honorable discharges, and the unemployment rate for veterans of the Vietnam War was only 4.8% in 1987, compared to the 6.2% rate for the rest of America.
As Vietnam vets began to reach retirement age in 2018, the Congressional Budget Office looked at their long-term prosperity. They had the similar median incomes as nonveterans of the same age. The only disparity found that nonveterans took in more income from investments, while veterans took in income from VA disability compensation.
-- Blake Stilwell can be reached at blake.stilwell@military.com. He can also be found on Twitter @blakestilwell or on Facebook.
Want to Learn More About Military Life?
Whether you're thinking of joining the military, looking for post-military careers or keeping up with military life and benefits, Military.com has you covered. Subscribe to Military.com to have military news, updates and resources delivered directly to your inbox.