This article is co-published with ProPublica, a nonprofit newsroom that investigates abuses of power. Sign up for ProPublica's Big Story newsletter to receive stories like this one in your inbox as soon as they are published.
Also, sign up for The Brief, Texas Tribune's daily newsletter that keeps readers up to speed on the most essential Texas news.
When Patty Troyan's son Logan Castello died by suicide in November 2019 in his Central Texas home, she immediately tried to understand what prompted him to take his own life not long after getting married and days before a planned family Thanksgiving gathering.
Castello was a 21-year-old private first class in the Army. He was stationed at Fort Hood but had died in his off-post home in Killeen, a city of about 156,000 people that abuts the massive military installation. Troyan assumed she'd get some details about what happened from the civilian police, who responded to the scene.
But what she got back only left her with more questions. The city of Killeen's legal department sent her 19 pages of police records, but almost every detail about what happened was redacted. No one told her that they suspected foul play, and there's no indication that Castello was being investigated by police at the time of his death.
"I couldn't understand it. I couldn't understand why so much was redacted," Troyan said.
"I thought that there was either a lot that they weren't telling us or they were very inept and didn't do a thorough job," she said. "If they send me black pages, then I can't question the thoroughness."
Killeen officials denied Troyan the records by citing an exception in Texas' public records law that allows law enforcement agencies to withhold or heavily redact police reports if a person has not been convicted or received deferred adjudication in the case. The rule was established in 1997 as a way to protect the privacy of people who were accused of or arrested for criminal activity that's never substantiated.
However, law enforcement agencies have often used the exception, sometimes referred to as the dead suspects loophole, to withhold information in cases in which suspects die in police custody or at the hands of police officers. KXAN-TV, an Austin television station, published an extensive series on the practice in 2018.
What has gotten far less attention are cases like Castello's. He wasn't a suspect in a crime. He didn't die in law enforcement custody. He took his own life and was discovered only after a relative arrived at Castello's apartment and couldn't get in because the deadbolt was locked from the inside.
The relative called 911; Killeen police entered the second-floor apartment using a ladder, according to an Army investigative report, and discovered Castello dead in a bedroom. No one else was in the home, and there were no signs of forced entry, the report said. The Army investigation listed Castello's death as a suicide and said no criminal act had occurred.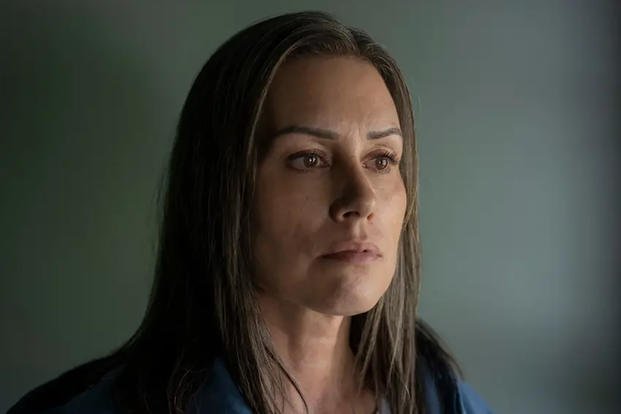 ProPublica and The Texas Tribune have identified at least two other cases like Castello's involving apparent non-officer-related suicides in which the city of Killeen refused to release complete police records, citing the "no convictions" exception.
In all three cases, the people involved were soldiers stationed at Fort Hood who died off-post in Killeen, one in December 2004 and another a few weeks before Castello in 2019.
Texas Democratic state Rep. Joe Moody, who is trying to pass a bill this legislative session that would close the loophole, told the news organizations the use of the exception in the case of a service member's suicide "is so far outside the contemplated exception, that I find it odd that it's even raised." Moody has also said he feared that the loophole would be used to hide records involving a mass shooting last year at a Uvalde elementary school. But officials have so far cited other exceptions to withhold those records.
When government agencies want to deny the release of public records, they must ask for a ruling from the Texas attorney general's office. The attorney general upheld Killeen's request to withhold the complete police report on Castello from Troyan, saying the office reviewed the city's arguments and the police report and concurred with the city's conclusion.
Ofelia Miramontez, a spokesperson for the Killeen Police Department, said department leadership would not speak about pending legislation and referred the news organizations to the city's legal department.
Killeen City Attorney Holli Clements refused to answer specific questions the news organizations sent her. She wrote in an email that the city "strictly adheres to the provisions of the Texas Public Information Act and the interpretive opinions of the Texas Attorney General and the courts. The City has released information required to be released by law. The City has no further comment."
Lt. Col. Tania P. Donovan, a spokesperson for the 3rd Corps at Fort Hood, referred questions to the city of Killeen and the Texas attorney general's office.
ProPublica and the Tribune reached out to First Amendment advocates and lawyers in the state who said the use of this public records exception in these suicide cases reflected the broader trend of law enforcement agencies trying to withhold information whenever they can.
"If this provision of the Public Information Act is being used in this particular way by law enforcement, it's yet another reason this part of the law needs to be repealed," said Kelley Shannon, executive director of the Freedom of Information Foundation of Texas. "It's a misuse of the Public Information Act."
Reid Pillifant, a First Amendment attorney, said: "The application of this has spread well beyond what was intended and has led to these kinds of absurd results in cases where the public clearly has a right to know what happened." (Pillifant represents a coalition of media outlets, including ProPublica and the Tribune, in two lawsuits seeking the release of information about the Uvalde shooting.)
"The fact that family members can't even get records about their deceased relatives just shows how kind of perverse the application of this provision has been," he said.
Left Only with Questions
When Troyan got the redacted report back from the Killeen police, she immediately called the city's legal department. The woman Troyan spoke to -- she cannot remember her name or title -- apparently told her the city didn't have to release any records.
Under Texas law, records are presumed public unless a government agency cites an exemption in the Public Information Act that supports withholding those records. Cities have discretion over whether to invoke the no conviction exception.
Castello's father, Kenny Castello, was equally stunned by the city's decision. He'd had a 20-year career in law enforcement in Ohio and could understand withholding records if a criminal investigation was ongoing.
"But if this was a cut-and-dry suicide, why the hell are you, why are you blacking things out? Why are you not letting us see the entire report?" Kenny Castello said. "At times that makes me think there was something more than what they're leading on."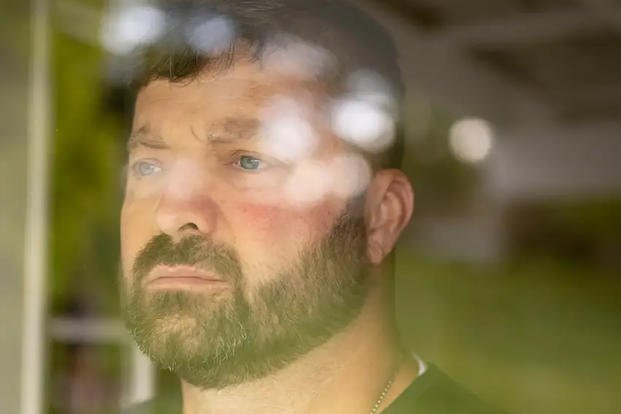 Moody, the state representative, said governmental agencies' decisions to withhold this information naturally leaves families with nothing but unanswered questions.
"If you have unanswered questions, and no willingness from the governmental entity to release records, you're probably gonna start making assumptions that something bad, that something wrong happened," he said. "Otherwise, why use the exception?"
Starting in 2017, Moody has filed bills every legislative session attempting to revise the exception. In his first two attempts, the bill made it out of committee but was never approved by the state House of Representatives. In 2021, the bill did not get a committee hearing. Moody's bill cleared the Texas House last week and now moves to the state Senate.
The exception drew intense attention on May 24 last year, when an 18-year-old man fatally shot 19 children and two teachers at Robb Elementary School in Uvalde before law enforcement killed him. It was the deadliest school shooting in the state's history. Days later, Republican Texas House Speaker Dade Phelan tweeted it would be "absolutely unconscionable" if the dead suspects loophole were used to deny the public more information about how the shooting unfolded. He went on to tweet, "I think it's time we pass legislation to end the dead suspect loophole for good in 2023."
Phelan declined comment for this story.
So far, governmental agencies that have denied records requests related to the Uvalde shooting have cited another exception that allows records to be withheld if an investigation is ongoing. However, many First Amendment advocates fear agencies will cite the no conviction exception should no one ultimately be prosecuted in the case.
Moody's latest proposal, House Bill 30, would modify the public records law so the exception couldn't be used if someone other than a police officer is the subject of the police report and is either dead or incapacitated or has consented to the information being released.
Law enforcement agencies such as the Combined Law Enforcement Associations of Texas, the state's largest police union, have argued releasing this information could reveal public information about peace officers who are falsely accused of wrongdoing. Language in the proposed bill would also allow for the release of information about a police officer's alleged misconduct in their personnel file if the person described in the information is dead or incapacitated or consents to its release.
CLEAT Executive Board President Marvin Ryals, with the El Paso County Sheriff's Office, testified against Moody's bill last month before a Texas House committee. He said he would be fine if only families could get the records.
Troyan recalled the Killeen official telling her that if the city released the full police report to her, then anyone could get those records.
"And my response was, 'I don't care if you print it on community flyers as long as you give it to us,'" Troyan recalled.
Every suicide has its own set of ramifications, said Joseph Larsen, a First Amendment attorney and board member of the Freedom of Information Foundation of Texas. There's also some measure of public good that can come from understanding soldier suicides, which may very well be tied to their military service, he said.
Suicide rates of active-duty service members have gradually increased since 2011, although the 2021 rate was lower than the previous year, according to a recent Department of Defense report. Families of military personnel who die by suicide are often left grasping for information; the military can takes months or years to release investigative files, and those can still leave loved ones with questions. Troyan eventually got Army reports on her son's suicide, but she said much of that was redacted as well.
Three-and-ahalf years after Castello's death, Troyan is trying her best not to focus on how he died but on the person he was. Captain of his high school football team and class president. Caring, charismatic and joyful. "He did not know a stranger," she said.
She now accepts that he died by suicide, that he was experiencing depression though his parents had no idea until after his death.
"I don't think I'll get any more answers than what I already have, which is minimal," Troyan said. "I'm going to keep hitting that wall. Now hopefully if this law changes, it won't be like that."
Disclosure: CLEAT has been a financial supporter of The Texas Tribune, a nonprofit, nonpartisan news organization that is funded in part by donations from members, foundations and corporate sponsors. Financial supporters play no role in the Tribune's journalism. Find a complete list of them here.
Veterans and service members experiencing a mental health emergency can call the Veteran Crisis Line, 988 and press 1. Help also is available by text, 838255, and via chat at VeteransCrisisLine.net.