They've endured frequent moves, long separations from one -- or both -- parents, had their lives upended by a global pandemic and, in at least two cases, battled potentially life-threatening illnesses.
Yet during a trip to Washington, D.C., last week to be honored as Operation Homefront's Military Child of the Year, seven young military dependents representing each of the military branches showed all the ebullience and moxie that Defense Department leaders dream could be bottled and sold to potential recruits.
"They are scholars, athletes, musicians, flight leaders, Eagle Scouts and team captains. They are problem solvers, creative thinkers and great dreamers. ... We as a society need more citizens who think and act like our military children who understand that public service is indeed an honorable thing and they understand it on a different level," Vice Chairman of the Joint Chiefs Adm. Christopher Grady said Thursday during an award ceremony for the honorees.
Read Next: Pay Troops At Least $15 Per Hour? A GOP Lawmaker Wants to Raise the Military's Minimum Wage
This year, Operation Homefront, a nonprofit organization dedicated to supporting military families, chose five high school seniors and two juniors to represent the best of military dependents for the various branches of the armed forces, including the Army, Navy, Air Force, Space Force, Marine Corps, Coast Guard and National Guard.
The honorees included six children of officers and one child of an enlisted Marine, five whose parents were active duty and two of military retirees; two from dual-service families and at least five whose great-grandparents, grandparents, aunts, uncles or other family members served.
Two plan to pursue careers in medicine, one is currently weighing which Ivy League school he may attend, and two have committed to or are considering military service, including Jemma Bates, whose military career will start in 10 weeks on Induction Day at the U.S. Naval Academy.
When asked why she strove to attend her dad's alma mater, where he currently serves as chief of staff, Bates said the institution best-suited her goals to become a military leader and Navy pilot.
"It sounds kind of cheesy, but I'm drawn to the military's commitment to excellence, to do good, to serve, to persevere," Bates said during an interview with Military.com.
The award ceremony is held each year to recognize young military dependents who have succeeded in academics, leadership, extracurriculars, as volunteers or in the workplace, all while facing the challenges of military family life.
For Hayley Schreiner, that included growing up in Colorado Springs, Colorado, where her mother, Nicole, works as a civilian for the U.S. Space Force, and her father, Col. Robert Schreiner, pursues his career, often away for various assignments as a geo-bachelor.
With that arrangement, Col. Schreiner has been gone for roughly a quarter of Hayley's life.
"It wasn't so hard when I was young," Hayley Schreiner told Military.com, "but my dad and I have gotten much closer, so it's been harder."
Each of the honorees has excelled in academics, but all also have thrived outside of school, finding activities that have carried them through from school to school, duty station to duty station.
Universally, all cited finding their interests and pursuing them as instrumental in helping them stay grounded throughout their childhood and teenage years that included the COVID-19 pandemic and military separations, including combat deployments.
"There's not a lot of constant when you are a military kid, so I recommend taking advantage of every opportunity you're given," said Jackson Griggs, whose father, Col. Robert Griggs, serves in the Army National Guard.
Griggs, one of two honorees who plans to pursue medicine, found his tribe in cross country running, despite having an autoimmune disorder that can cause muscle weakness.
"Running was something I never envisioned myself doing -- I was medevaced from Romania to Vienna and then [the] University of Alabama Birmingham, where they told me that I probably would walk with a limp or have trouble climbing the stairs," Griggs said.
Instead, he'll be heading to the University of Alabama Huntsville where he will run track and study biology.
Here is Operation Homefront's 2023 Military Child of the Year for each service:
Louis Geer, Military Child of the Year, Air Force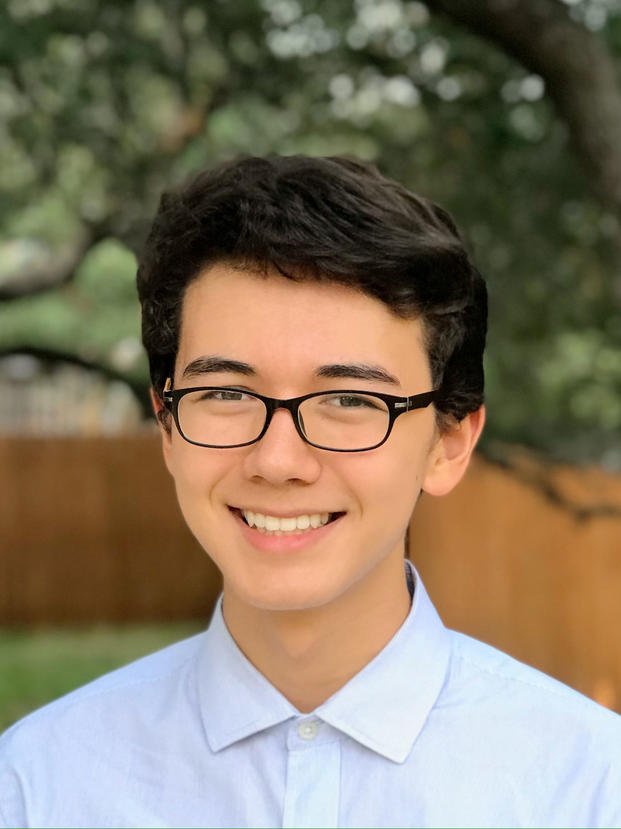 Geer's biggest challenge of his young life was his father's military retirement to San Antonio, where he enrolled in a charter school focused on his academic passions of science and math. A whiz kid at the schools he previously attended, Geer found himself behind in coursework.
He took Algebra 2 in summer school to make sure he was on track with his classmates and made friends competing in Science Bowl.
An Eagle Scout at the top of his class, Geer is a National Merit finalist, accomplished pianist and a musical composer.
This month, Geer will tour the University of Pennsylvania, Brown University and Vanderbilt University before deciding where he is headed next year.
"Explore different fields. It's not easy to find what you are good at if you haven't tried things. See what you like and dislike," Geer said.
Mackenzie Hanna, Military Child of the Year, Army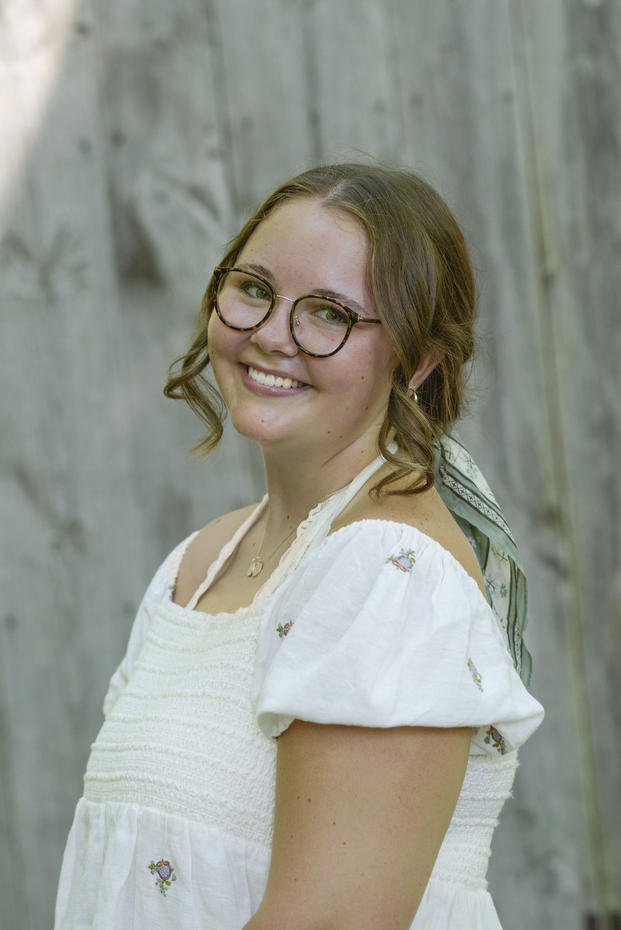 The daughter of two retired Army lieutenant colonels, Hanna's great-grandfathers served in World War II, her grandfathers served in the Army and Air Force, and she has countless relatives who served.
She cites the discipline and devotion to God, country and duty as her pillars for pursuing excellence. Like Geer, one of the biggest challenges she has faced was her parents' retirement and their final move to a Massachusetts town where her new classmates had known each other since kindergarten -- a tough place to make new friends.
But her church's youth group and school swim team provided opportunities to carve out her space. A senior, Hanna is co-captain of the swim team and will head to the Honors College at the University of South Carolina where she plans to major in human biological sciences to pursue a medical career.
"Find something you are passionate about and be open to trying new things," Hanna recommended.
Haydn Jones, Military Child of the Year, Coast Guard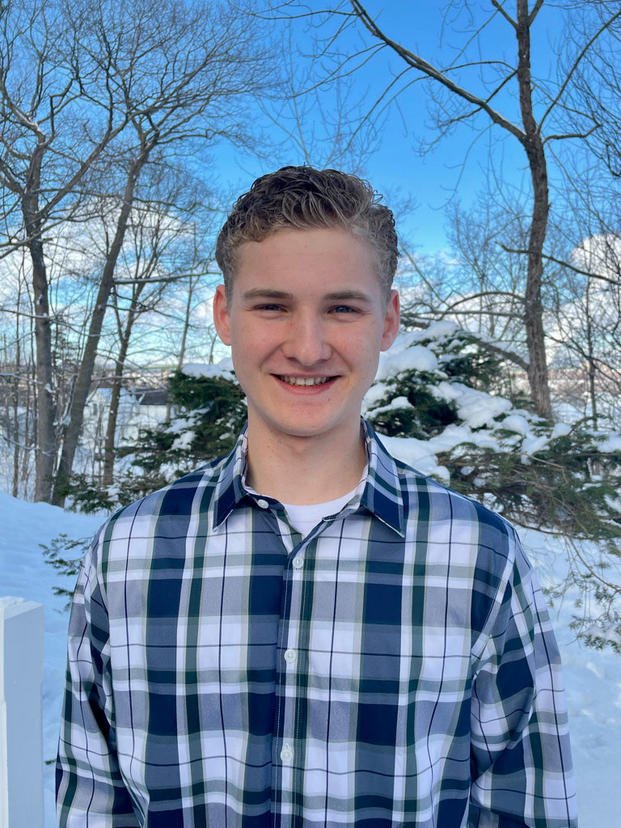 One of two high school juniors in the group and the child of two military parents, Jones almost can't be considered a junior, since he will complete all the requirements for graduating from high school this spring.
Jones relocated from Elizabeth City, N.C., to Michigan's Upper Peninsula the first summer of the COVID-19 pandemic, and this year, he will move again to the Washington, D.C., region. For this reason, he plans to stay at home his senior year, concentrating on activities like the Civil Air Patrol and Sea Scouts BSA.
His goal is to serve in the military as a pilot, like his mother, or an engineer, like his father.
In his short high school career, Jones established a chapter of the Fellowship of Christian Athletes at his high school and earned varsity letters in cross country, soccer, and swimming and diving.
Like the others, he recommends getting involved, but he also says having a positive outlook -- something he worked on while his parents were deployed at the same time and when his dad battled leukemia -- helps tremendously.
"Staying positive. It's what you have to do," Jones said.
Hannah Marie Tokiwa, Military Child of the Year, Marine Corps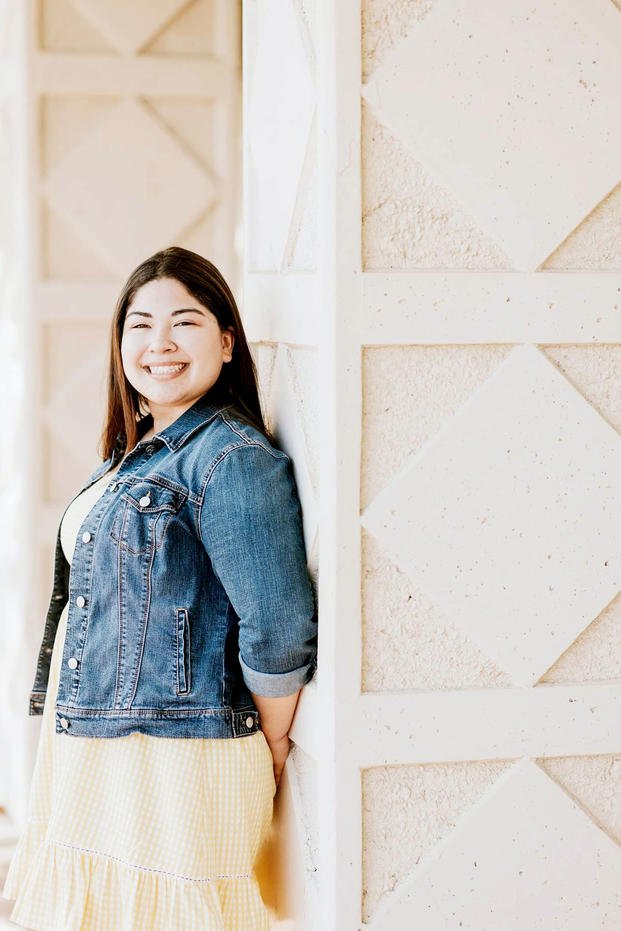 Hannah Marie Tokiwa had been hanging out with the other Military Child of the Year awardees for days before she found out she was the only enlisted dependent in the group.
"My dad told me last night," she said during an interview with Military.com. "I had no idea. It's not really something I thought much about."
Tokiwa has more pressing concerns to consider: an accomplished clarinetist, this summer she will perform overseas with her orchestra, move to Camp Lejeune, North Carolina, and then pack up to head to Virginia Commonwealth University, where she plans to study forensic science and eventually go into public service, hopefully for the FBI, she says.
A Girl Scout who volunteers with beautification projects, she also is a teen advocate for the Hemophilia Foundation, a lifelong illness she said made her into the confident young woman she is today.
"I am in the Exceptional Family Member Program. It hasn't been easy because there are some places that my family hasn't been able to go to because of the services we need, but we've persevered," Tokiwa said. "I've gotten to live in New York and Japan."
Jackson Griggs, Military Child of the Year, National Guard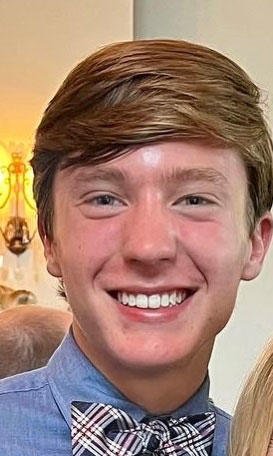 Griggs has thrived since he was diagnosed as a child with juvenile dermatomyositis, an autoimmune disorder triggered, in his case, by exposure to ultraviolet rays -- sunshine. He has enjoyed growing up in different towns in Alabama, but cites the months spent in Romania where his father, an Army National Guard colonel, was assigned, as instrumental in understanding different cultures and experiences.
"I have such a great appreciation for my life," said Griggs, who shares his positive attitude with other military kids as a member of the Alabama National Guard Youth Council.
Griggs holds his school track records in the 3,200-meter and 5,000-meter race as well as the 4 x 800-meter relay and is an Alabama High School Athletics Association All Star. He's no slouch in academics, either, having qualified for a national academics bowl team and a U.S. Presidential Scholar.
He plans to study medicine in college.
"I think my experience will really help me help others," he said.
Jemma Bates, Military Child of the Year, Navy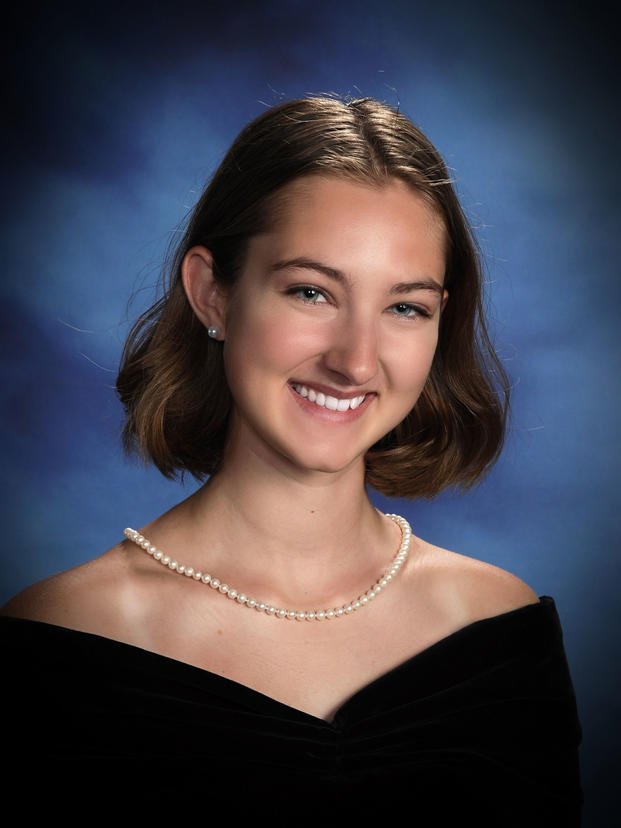 Jemma Bates won't have that far to travel to get to college -- across a drill field and past the towering bust of Tecumseh to get to Bancroft Hall, home to the Naval Academy's Brigade of Midshipmen.
Bates, whose father is a naval flight officer and now serves as deputy superintendent at the Naval Academy, plans to pursue a dream of being a military pilot, and maybe even an astronaut.
"I want to be in control of the plane," she said during an interview.
Bates is a member of the Naval Sea Cadet Corps, she serves as her school's student council vice president and is team captain of the tennis team -- a sport she didn't really play until high school.
She says that she plans to focus on leadership skills and academics at the Academy with an aim to be a part of the ever-adapting Navy. "The world is definitely changing and the military is adapting to that change. I think we are in pretty good hands," she said.
Hayley Schreiner, Military Child of the Year, Space Force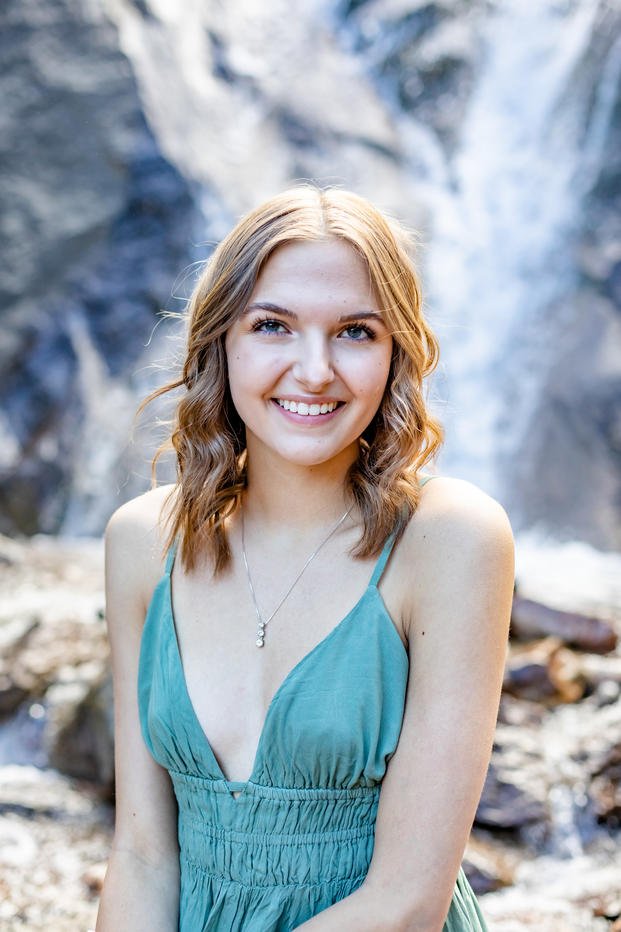 Despite her fear of public speaking, Hayley Schreiner joined the debate team at her high school and decided to mentor incoming freshmen at her school in Colorado Springs.
Raised primarily in Colorado as her father moved from place to place, Schreiner has focused largely on academics and volleyball, playing not only on her high school team but an elite travel team. She also holds down a part-time job, which she says has taught her accountability and teamwork.
One of two high school juniors in the group, Schreiner hasn't decided where she wants to attend college or what that experience will look like, but she plans to focus on mechanical engineering.
She believes that her experience as a military child has made her adaptable, dependable and flexible.
"The lost time with my dad has been hard, but I am fortunate to have found my place. I have amazing support from my family," she said.
-- Patricia Kime can be reached at Patricia.Kime@Military.com.
Related: Spouse Satisfaction with Military Life at a New Low, DoD Survey Finds