This year saw whiplash change, tumult and triumph for veterans across the country. 
After the withdrawal from Afghanistan, veterans worked tirelessly to aid Afghans after the war. Some helped whisk their former allies away to the U.S. during a rocky evacuation, while many are helping them settle here in the States and others worry about the countless left behind.
Some veterans saw the renewed invasion by Russia into Ukraine as a means to dust off their boots and lace them up as volunteers abroad; a few returned after imprisonments by the Kremlin and its allies, while others did not return at all. 
Read Next: 2022 Veterans Day Deals, Discounts and Freebies
Congress passed landmark legislation for burn pit victims, several veterans earned long-awaited Medals of Honor, and a select few wielded their prior service for dubious reasons.
It was a wild year for headlines: Veteran names and efforts splashed across front pages around the world -- for better or worse.
In honor of Veterans Day, here are nine veteran stories that made headlines.
1. Woody Williams: Last Remaining WWII Medal of Honor Recipient Dies at 98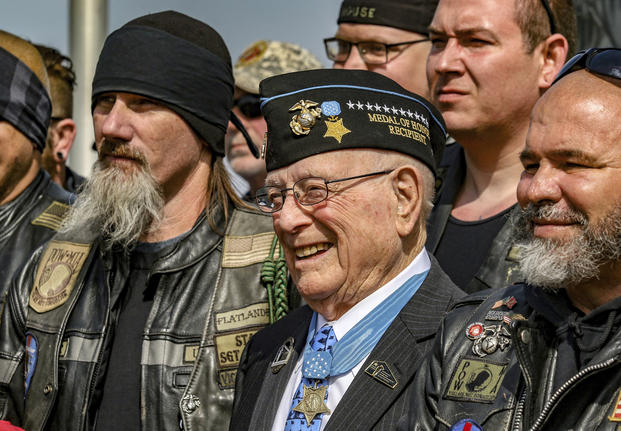 Hershel W. "Woody" Williams died in June this year. In 1945, as a Marine in the Pacific, he "daringly went forward alone" and destroyed machine gun-laden pillboxes with a flamethrower as small-arms fire whizzed by him, according to his Medal of Honor citation.
"His unyielding determination and extraordinary heroism in the face of ruthless enemy resistance were directly instrumental in neutralizing one of the most fanatically defended Japanese strong points encountered by his regiment and aided in enabling his company to reach its objective," the citation read.
He spent his post-war life dedicated to the service of veterans, especially to those in his home state of West Virginia as a Department of Veterans Affairs counselor, according to The Associated Press.
2. Burn Pit Survivors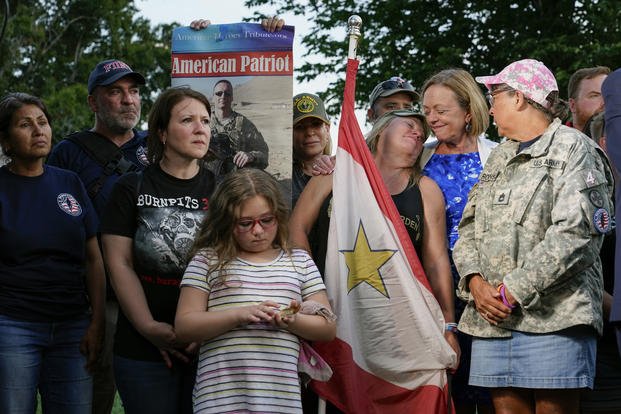 For more than a decade, veterans struggled to get health care for illnesses incurred by the now infamous burn pits -- flaming piles of garbage, human waste and body parts that were a staple waste management tactic used during the Global War on Terror.
The fumes from those pits made veterans sick with cancer, lung disease, autoimmune disease and several other illnesses. 
In August, with the help of celebrity advocacy and a small, but mighty group of veterans protesting outside the U.S. Capitol grounds 24/7, the Sergeant First Class Heath Robinson Honoring Our Promise to Address Comprehensive Toxics Act passed the Senate and was subsequently signed into law by President Joe Biden, ensuring a new age of health care for veterans affected by the pits -- one that the Department of Veterans Affairs now has to manage.
3. Sgt. 1st Class Alwyn Cashe: A Long-Awaited Medal of Honor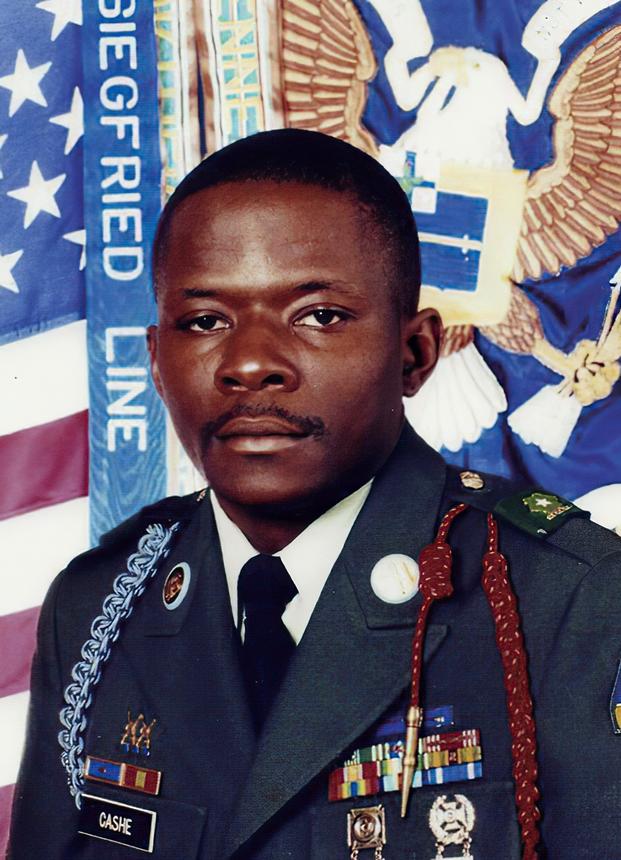 In December, President Biden posthumously awarded Sgt. 1st Class Alwyn Cashe the Medal of Honor after a yearslong public campaign to push the administration to bestow the medal onto the legendary soldier -- 15 years after his heroic action and subsequent death.
In October 2005, Cashe rescued six of his soldiers and an Iraqi interpreter from the burning hull of his Bradley Fighting Vehicle after it was hit with enemy explosives and small-arms fire, according to his citation. 
"During the course of extinguishing the flames on the driver and extracting him from the vehicle, Sergeant First Class Cashe's fuel soaked his uniform, igniting and causing severe burns to his body," his Medal of Honor citation read. "Ignoring his painful wounds, Sergeant First Class Cashe then moved to the rear of the vehicle to continue in aiding his fellow soldiers who were trapped in the troop compartment."
Weeks later, Cashe succumbed to the burns that covered more than 70% of his body.
4. Stewart Rhodes and the Oath Keepers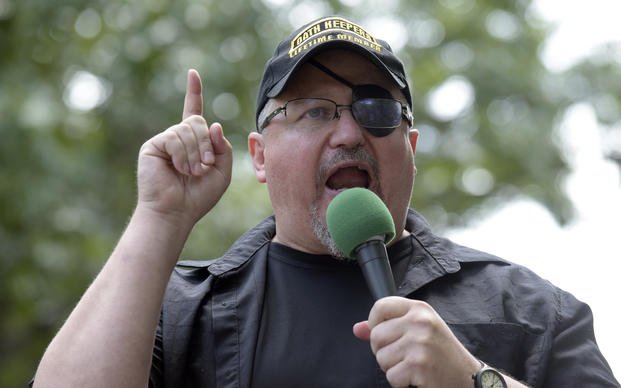 Elmer Stewart Rhodes III, the leader and founder of the Oath Keepers -- a right-wing militia group that actively recruited veterans and was involved in the attack on the U.S. Capitol in January 2021, has made headlines ever since he and several of his co-defendants (many also veterans) were arrested on charges of seditious conspiracy for their role that day.
In May, a Military.com investigation uncovered his military records, which showed that despite Rhodes' use of his veteran status as a recruiting pitch and a boon for legitimacy in his organization, he served roughly two and a half years in the Army before leaving at the rank of specialist due to an injury -- more than 35 years ago.
Rhodes is currently on trial on seditious conspiracy charges and continues to make headlines.
5. Alexander Drueke and Andy Huynh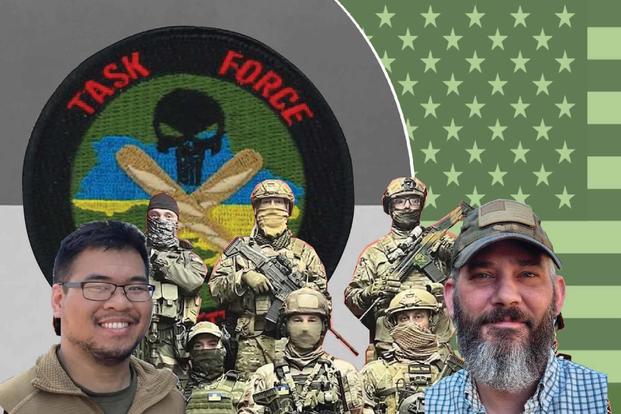 Alex Drueke, a former noncommissioned officer in the Army, and Andy Huynh, a Marine veteran, traveled to Ukraine in April hoping to fight on behalf of the sovereign country facing a renewed invasion by Russia. After an intense and tangled journey to the front lines of the war, both men were captured by Russian-backed forces in a small village near Kherson.
After around 100 days in captivity -- peppered with monitored phone calls, beatings and isolation -- the two veterans were released in September with several other prisoners of war, both returning to their homes and loved ones in Alabama. Trevor Reed, a Marine veteran who was facing an almost decade-long Russian prison sentence, was also released this year.
A third veteran, Suedi Murekezi -- who was at one point reportedly imprisoned with the other two veterans -- is still presumably captured. Other veterans, like Dane Partridge, died while volunteering to defend Ukraine.
6. Romay Davis: A 102-Year-Old WWII Veteran Finally Honored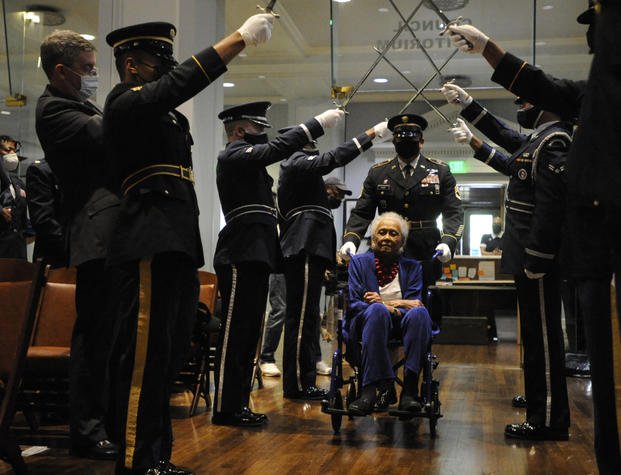 Romay Davis enlisted in the Army in 1943 and deployed to Europe during World War II as a member of the largest female and Black unit in the military, according to The Associated Press. The 6888th Central Postal Directory Battalion, also known as the "Six Triple Eight," was one of many segregated units that existed during the war.
Almost 80 years later, Davis was recognized for her service during a ceremony in July. President Biden signed a bill authorizing her unit the Congressional Gold Medal.
7. Matt Zeller, Said Noor and the Veterans Who Helped Afghans After the War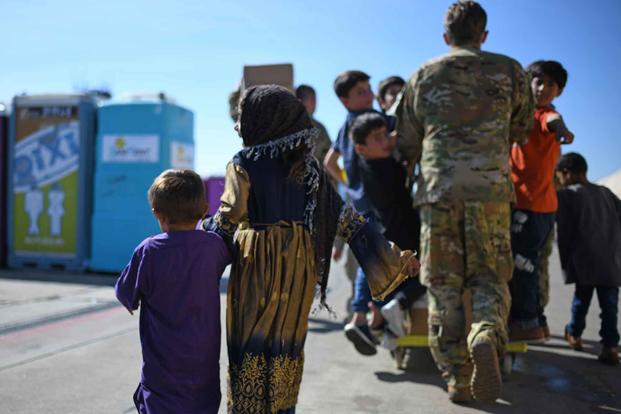 Last month, Matt Zeller, an Army veteran and co-founder of No One Left Behind, told Military.com that veterans who have helped Afghans escape Afghanistan after the clamorous military withdrawal and allied evacuation are exhausted "physically, mentally and spiritually."
"We've suffered a profound moral injury over the course of the last year," he said.
Said Noor, a former Afghan interpreter turned U.S. Army soldier, made headlines first in July last year. His journey to rescue his family from Afghanistan involved members of Congress, an NFL superstar quarterback, and a harrowing operation to whisk his family out of Kabul, leading them on their own chaotic path to Houston, Texas.
Today, as Afghan allies left behind in the country face threats from the Taliban and ongoing famine, veterans at home who are trying to get them to safety are also facing challenges settling Afghans who did make it out of the country.
8. J.R. Majewski: Air Force Veteran and Ohio GOP Candidate v. the AP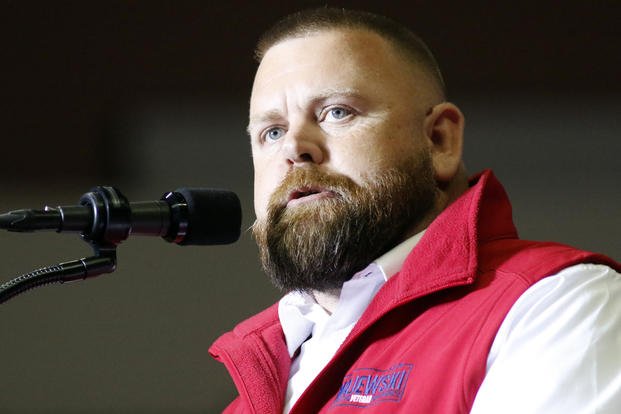 In September, The Associated Press reported that an Ohio Republican House candidate misrepresented his military service in his campaigning. The report prompted enormous backlash for the candidate, J.R. Majewski, an Air Force veteran who worked to disprove the AP's reporting while dealing with a nearly $1 million loss in canceled advertising money from his party.
Majewski repeatedly said he deployed to Afghanistan, experiencing "tough" conditions; AP's reporting contradicted those claims.
The reporting seemed to spark a string of other publications to dive into other candidates' service histories.
9. Duane & Peggy: Korean War Veteran Reunites With His First Love
In a small city in western Iowa this summer, Duane Mann and Peggy Yamaguchi laid eyes on each other for the first time in 70 years. The last time Mann, a Korean War veteran, saw his first love was in 1954 in Japan before he got orders back to the U.S., according to KETV.
"I thought about that all my life," Mann told Yamaguchi in June. "I worried that you thought I abandoned you. And I'm here to tell you that I didn't abandon you at all, I just couldn't find you."