This week in the military, the Pentagon will stop issuing the National Defense Service Medal, indicating a potential shift toward peacetime despite troops still being deployed to Iraq and Syria; an analysis of leaked Oath Keepers rolls alleges that 128 active-duty and reserve troops were members of the right-wing militia group; a Coast Guard commander was relieved; and some Democrats are urging President Joe Biden to allow HIV-positive Americans to join the military.
Queen Elizabeth II, Britain's monarch and a World War II veteran of the Auxiliary Territorial Service, died on Sept. 8, 2022.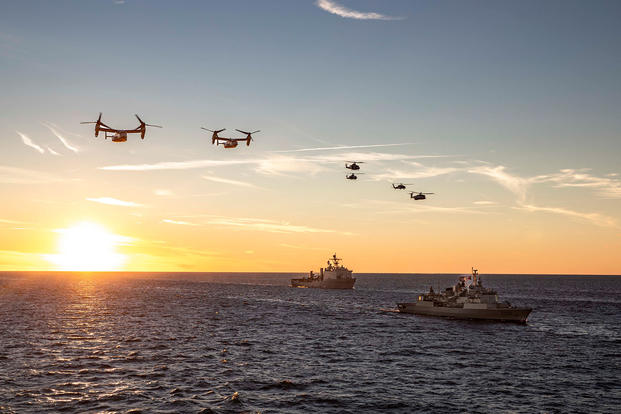 Navy and Marine Corps aircraft fly over the Portuguese Navy NRP Corte-Real (right) and the USS Gunston Hall (left) in the Baltic Sea. (Mass Communication Specialist 1st Class John Bellino/U.S. Navy)
Related: It 'Blew Everything Apart.' Osprey Accident Shows Danger of Clutch Issue as Services Keep Flying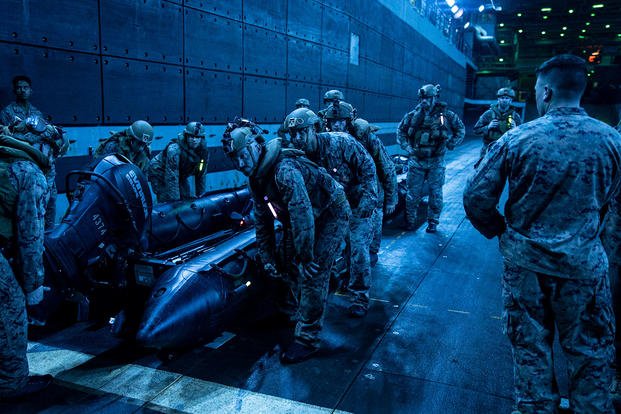 Marines carry a combat rubber raiding craft during a "boat launch sustainment exercise" in the Sea of Japan. (Sgt. Danny Gonzalez/U.S. Marine Corps)
Related: Here's the Truth About That Iconic Photo of Marines Pulling Afghan Baby to Safety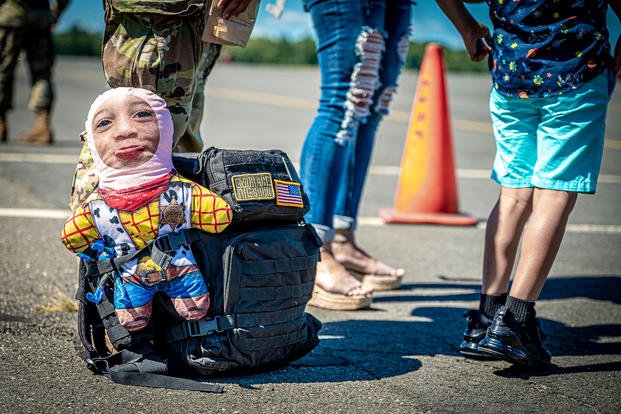 A bag belonging to a soldier sits on the tarmac as troops assigned to the 142nd Medical Company reunite with family after a deployment to Poland in support of Operation Atlantic Resolve. (Timothy Koster/Connecticut National Guard)
Related: Fort Riley Soldiers Headed for Europe Rotation as Ukraine War Drags On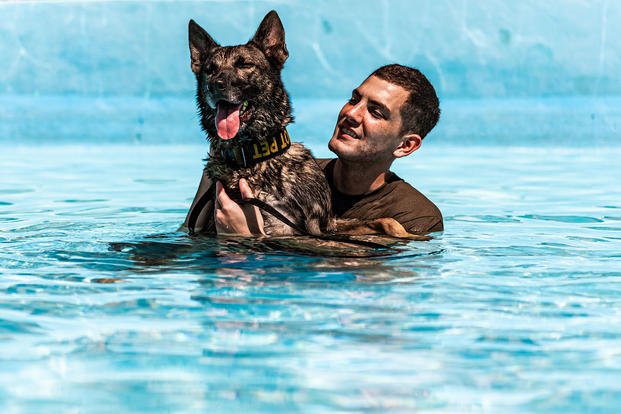 A handler and his military working dog conduct "water confidence training" at Wild Adventures theme park in Georgia. (1st Lt. Katie Tamesis/U.S. Air Force)
Related: US Military Working Dogs Should Be American-Born, Senator Says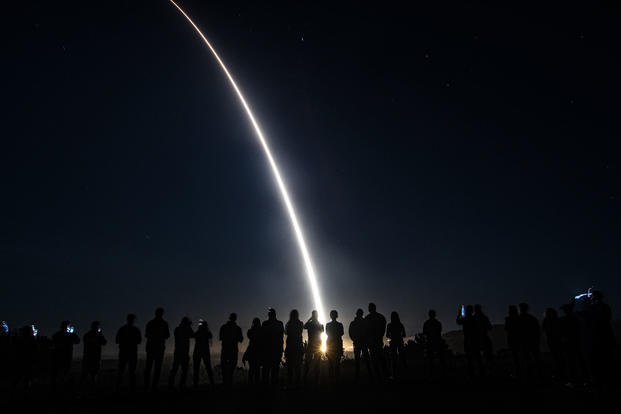 An Air Force Minuteman III Intercontinental Ballistic Missile launches during a test at Vandenberg Space Force Base, California. (Airman 1st Class Ryan Quijas/U.S. Air Force)
Related: Air Force Tests Long-Range, Nuclear-Capable Missile Amid Global Tensions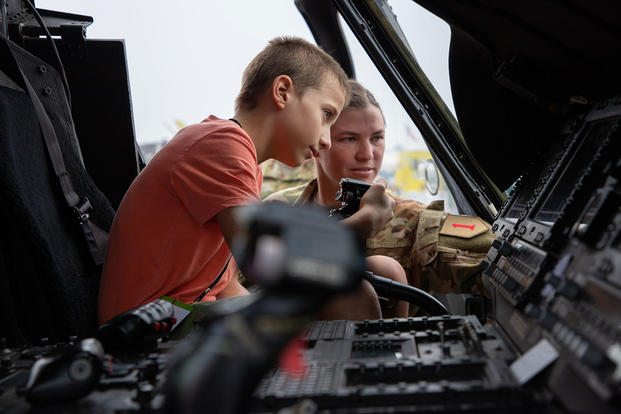 Capt. Olivia Lynch, a company commander with the 1st Combat Aviation Brigade, 1st Infantry Division, explains various aspects of the UH-60 Black Hawk helicopter to a young attendee during the Kansas City Air Show. (Staff Sgt. Keegan Costello/U.S. Army)
Related: UH-60A/L Black Hawk Helicopter
-- Drew F. Lawrence can be reached at drew.lawrence@military.com. Follow him on Twitter @df_lawrence.