Months of conservative criticism of the Pentagon's diversity and anti-extremism efforts boiled over Wednesday, as the military's top leadership forcefully pushed back on accusations that the services are teaching Marxist and anti-American racial theories.
During a House Armed Services Committee budget hearing, Defense Secretary Lloyd Austin and Chairman of the Joint Chiefs Gen. Mark Milley each grew heated at different points amid questioning about critical race theory.
After Rep. Mike Waltz, R-Fla., pressed Austin about a course at West Point that discussed critical race theory and a seminar on "Understanding Whiteness and White Rage," Milley delivered a strong defense of the need for service members to be open-minded.
It's important to understand differing viewpoints on the United States, Milley said, particularly at the service academies, which are universities.
Read Next: Russia Practiced Destroying an Enemy Carrier Strike Group While the Carl Vinson Was Nearby
"I want to understand White rage, and I'm White," he said. "What is it that caused thousands of people to assault this building and try to overturn the Constitution of the United States of America? What caused that? I want to find out."
Related Video: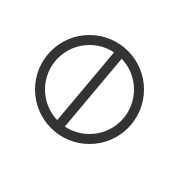 Critical race theory was developed in academia in the late 1970s and early 1980s; it argues that racism is not just a matter of individual people's biases, but something that has been embedded in systems and policies throughout the United States over long periods of time. For example, bank policies from a century ago on who they would give mortgages to have had long-term effects on zoning and hurt desegregation efforts.
But critics argue that critical race theory and its proponents are fostering racial intolerance by dividing people into groups based on their identities, and teaching that America is a fundamentally racist country.
Milley acknowledged that he needs to better familiarize himself with critical race theory, but dismissed concerns that learning about it would be dangerous.
"I've read Mao Zedong, I've read Karl Marx, I've read Lenin," he said. "That doesn't make me a communist. So what is wrong with having some situational understanding about the country for which we are here to defend?"
As Milley continued, his brow furrowed deeper and his voice grew sterner.
"I personally find it offensive that we are accusing the United States military, our general officers, our noncommissioned officers of being, quote, woke, or something else, because we're studying some theories that are out there," he said.
Milley passionately explained that the racial theories being debated stem from efforts at Harvard Law School and the legacy that systemic racism has left the nation.
"It proposed that there were laws in the United States, antebellum laws prior to the Civil War, that led to a power differential with African Americans that were three-quarters of a human being when this country was formed," he explained. "And then we had a Civil War and Emancipation Proclamation to change it, and we brought it up to the Civil Rights Act in 1964 -- it took another 100 years to change that. So look, I do want to know. And it matters to our military and the discipline and cohesion of this military."
Earlier, an exchange between Austin and Rep. Matt Gaetz, R-Fla., about critical race theory grew testy.
Gaetz said that service members told him that the stand-down Austin ordered earlier this year to focus on extremism harmed unit cohesion. He also raised concerns about a Space Force officer, Lt. Col. Matthew Lohmeier, who was fired from squadron command in May after comments he made in a podcast about Marxist ideologies allegedly becoming prevalent in the military.
"How should the Department of Defense think about critical race theory?" Gaetz asked Austin.
Milley attempted to interject and share his thoughts. But Gaetz declined to let him answer, saying he had asked Austin.
The SecDef said he was not sure what the issue is, or how it is relevant in the military.
"We do not teach critical race theory, we don't embrace critical race theory," Austin said. "And I think that's a spurious conversation."
He said the Pentagon is focused on extremist behaviors, not people's ideologies, thoughts or political orientation.
The exchange grew more heated.
"Thanks for your anecdotal input," Austin said. "But I would say that I have gotten 10 times that amount of input, 50 times that amount of input, on the other side, that have said, 'We're glad to have had the ability to have a conversation with ourselves and with our leadership.' And that's what we need to make sure that we remain a cohesive organization."
Gaetz responded that perhaps Austin is receiving more responses of that kind because it was his order, and that service members may have been concerned about criticizing his decision.
The SecDef responded that he trusts his leadership to give him their "fair and balanced and unvarnished" thoughts and then fired back about those speaking to Gaetz.
"Maybe they're telling you what you want to hear," he said.
-- Stephen Losey can be reached at stephen.losey@military.com. Follow him on Twitter @StephenLosey.
Related: Space Force CO Fired Over Comments About Marxism in the Military Now Subject of IG Probe