A group of post-9/11 veterans in Congress is pushing President Joe Biden to back a measure to build the planned Global War on Terrorism Memorial on the National Mall.
This week, the For Country Caucus, a bipartisan panel of 25 veterans in Congress, penned a letter asking Biden to support the Global War on Terrorism Memorial Location Act publicly, the final step needed to greenlight construction of the memorial.
"Supporting the creation of the Global War on Terrorism Memorial would be a continuation of your commitment to ensuring recognition of our nation's servicemembers, veterans, and civilians for their service," said the letter, spearheaded by Reps. Jared Golden, D-Maine, and Van Taylor, R-Texas. "With your endorsement, we are confident this memorial will quickly gain the support needed to become law."
Read Next: Goodbye, Tiger Stripe: Air Force Adopts OCP Uniform for Mandatory Wear
The measure outlines three potential locations for the memorial on the National Mall, including Constitution Gardens, West Potomac Park and the JFK Hockey Fields. There is no final design for the memorial, yet.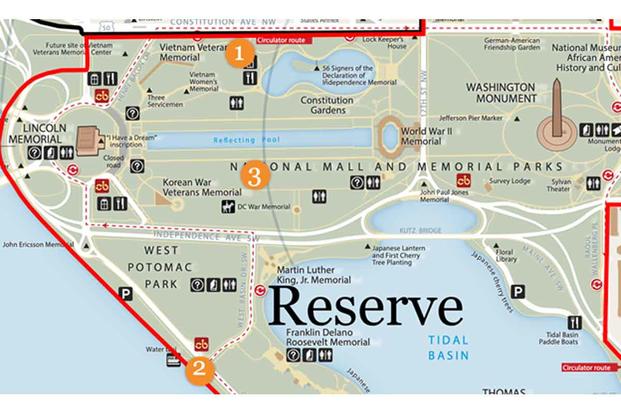 In 2017, former President Donald Trump signed a law authorizing construction of the memorial; it also named the nonprofit Global War on Terrorism Memorial Foundation to oversee its funding, design and construction. The group seeks to raise about $50 million for the project. But the 2017 legislation didn't specify where to build the memorial.
The foundation has a goal of opening the memorial in 2024. It potentially would be the first dedication to a war's veterans on the National Mall while that conflict is ongoing. More than 7,000 Americans have died in combat since the 9/11 attacks and over 52,000 have been wounded, according to Defense Department data.
Last week at a news conference, Biden said it's unlikely that the U.S. will pull out of Afghanistan by the May 1 deadline the Trump administration agreed on with the Taliban. But he added that it is also unlikely any troops will remain there come 2022.
Biden himself has been touched by the cost of war. His son, Beau Biden, was a major in the Delaware National Guard and deployed to Iraq in 2008. He died in 2015 from brain cancer that his father suspects was caused by exposure to burn pits.
-- Steve Beynon can be reached at Steve.Beynon@military.com. Follow him on Twitter @StevenBeynon
Related: Biden Predicts Full US Military Withdrawal from Afghanistan by 2022