The best defense futurists in the business could not have predicted that the biggest threat to the U.S. military in 2020 would not be a rising Chinese superpower or a rogue state, but a novel virus menacing enough to sideline an aircraft carrier and stop training in its tracks. That's 2020 in a nutshell: full of true surprises, few of them good.
But despite the chaos and radical reconfiguration in the wake of COVID-19, the military services found ways to stay ready to defend the nation -- even amid travel bans, canceled PT tests and distancing protocols.
Here, in roughly chronological order, are the top 10 military stories of 2020, an unforgettable year.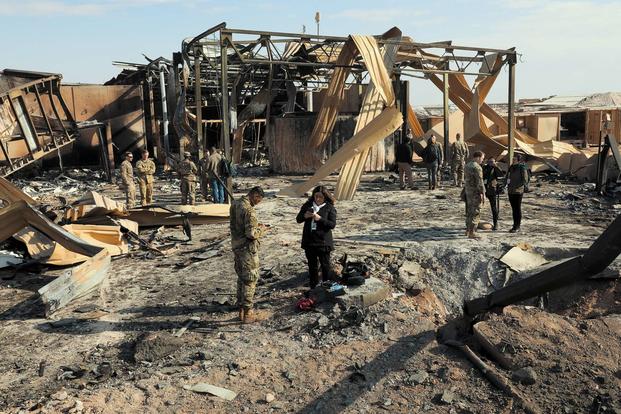 1. Briefly on the Brink of War with Iran
I bet you forgot about this, didn't you? Internet searches for "World War III" skyrocketed when, shortly after New Year's Day on Jan. 3, reports surfaced that the U.S. had executed a deadly hit on Maj. Gen. Qasem Suleimani, head of Iran's elite Quds Force. An Iranian military response seemed inevitable and, all of a sudden, the U.S. was facing down the barrel of war with a nuclear nation.
Americans breathed a sigh of relief when, on Jan. 8, it became clear the response would be controlled and coordinated. Iranian missiles hit two Iraqi bases housing U.S. troops, causing no military fatalities. The crisis had abated.
It later became clear, however, that the retaliatory strikes were not without human cost: One errant Iranian missile struck Ukraine International Airlines flight 752, killing 176 passengers and crew on board. And a total of 110 American service members would later be diagnosed with traumatic brain injury following the strikes, leading to a national conversation about TBI and its severity as a combat wound.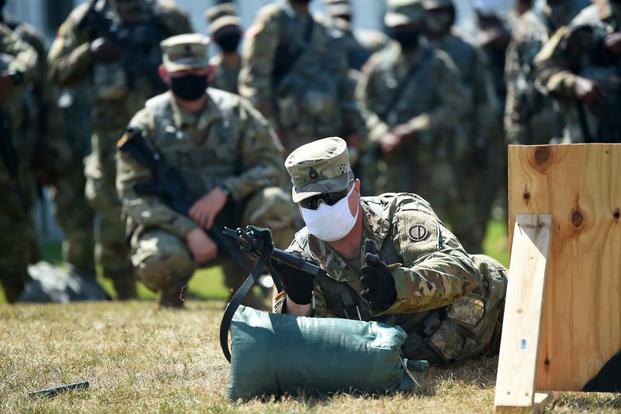 2. COVID-19 Hits the US
No aspect of military life and operations escaped the claws of the deadly coronavirus pandemic. In early March, as infections began to climb in the U.S., the Pentagon took an aggressive first step to halt the virus' spread, placing a ban on most unofficial travel for troops and family members. But it was too late to halt the outbreak about to hit the deployed carrier Theodore Roosevelt in the Pacific. The ship would end up sidelined in Guam with hundreds of illnesses aboard; its skipper's plea for help would find its way to a reporter and become national news. Before the carrier returned home, a sailor would be dead from COVID-19 and both the carrier's commander and the acting secretary of the Navy would lose their jobs.
COVID-19 would halt PT tests, turn recruiting efforts virtual, make more than 100,000 sick and claim the lives of more than 5,000 veterans and 155 DoD-connected personnel. No respecter of persons, the virus at one point would force most of the Joint Chiefs to quarantine after an exposure event at the White House that infected at least two senior officers. It would also put the spotlight on the military logistics enterprise with Gen. Gus Perna, former head of Army Materiel Command, tapped to lead a nationwide vaccine distribution effort known as Operation Warp Speed. The National Guard also received a significant portion of COVID-19 tasking nationwide, from facilitating testing efforts to helping distribute vaccine shipments at the request of states.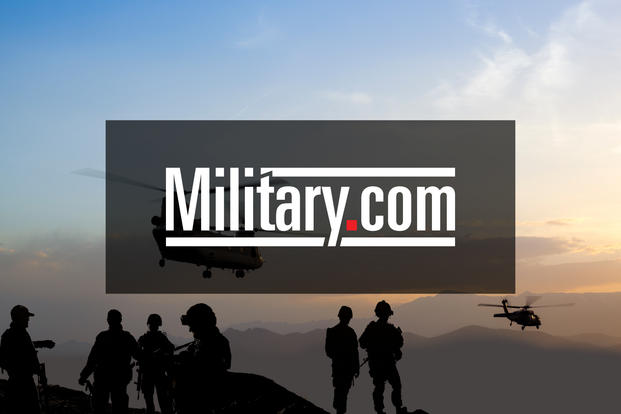 3. Racial Reckoning
In June, a series of incidents of violence against Black Americans -- culminating in the June 25 death of George Floyd in police custody -- brought the nation to a tipping point of outrage and provoked a surge for change. As protests erupted around the nation and in Washington, D.C., hundreds of National Guard troops were activated to augment law enforcement for security and crowd control.
Military leaders were thrust into the spotlight too -- Chairman of the Joint Chiefs of Staff Gen. Mark Milley and Defense Secretary Mark Esper were called on to answer for themselves after appearing with President Donald Trump at a photo op in D.C. for which he ordered a public square forcibly cleared of protesters. Later, the issue of whether to invoke the Insurrection Act and send active-duty troops to American cities to control protests would drive a wedge between Trump and Esper, who publicly opposed the idea.
Inside the military, a separate racial reckoning was taking place. After then-Chief Master Sgt. of the Air Force Kaleth Wright published a candid and personal reflection on life as a Black man -- even one in senior military leadership -- other service leaders followed suit, encouraging troops to confront their own racial biases and preconceptions and talk to each other to increase their understanding. The Air Force soon after marked a historic first when it welcomed Gen. C.Q. Brown as its top officer and the first-ever Black service chief. But it was also forced to confront its own systemic issues when data surfaced showing that Black airmen in the most junior ranks faced prosecution rates disproportionate to their White counterparts. As all the military services pursued separate initiatives and conversations aimed at making standards more equitable for troops of color, one line of effort was placed on hold: an executive order from Trump prohibited training involving concepts such as implicit bias and systemic racism.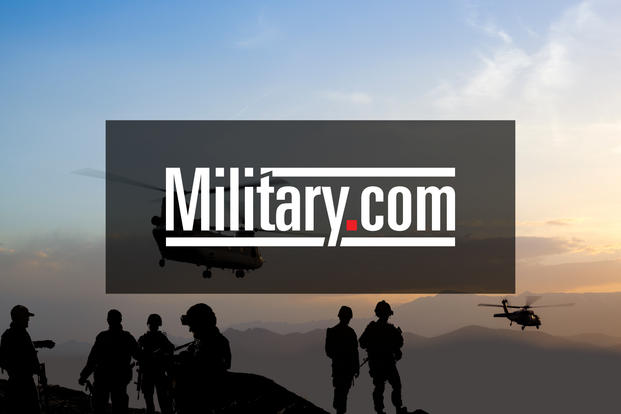 4. Murder and Crisis at Fort Hood
The Marine Corps had its cultural reckoning over the Marines United social media scandal in early 2017; the Navy's came later the same year with two deadly ship collisions. For the Army, it came in summer 2020 when 20-year-old Spc. Vanessa Guillen was discovered dead outside Fort Hood, Texas, more than two months after disappearing from the base in April. The suspected murderer, another specialist, killed himself before the Army could take him into custody. Guillen's long disappearance and allegations her family says she made about being sexually harassed before she went missing led to outrage on Capitol Hill and extensive soul-searching from Army leaders. In the wake of an independent review released in December, 14 Hood-based leaders were fired or suspended, and the Army instituted new policies intended to shore up unit leadership, including a "missing soldier" policy to better track troops who disappear.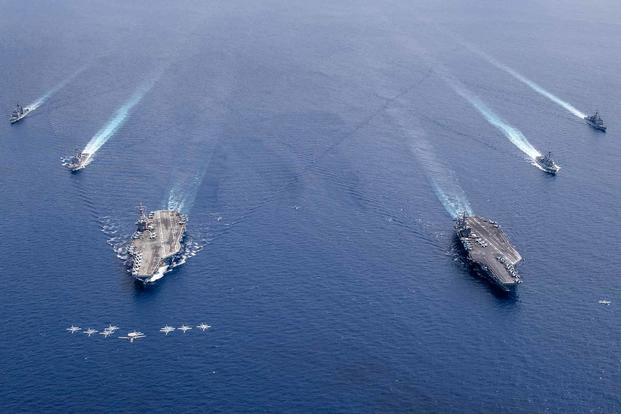 5. Quest for 500 Ships
The Navy has for years fought an uphill battle to buy and build a battle force of 355 ships, up from the fewer than 300 now in service. It's a vision that would push not only the military budget but also U.S. shipyards to the limits -- and that's why then-Defense Secretary Mark Esper's October revelation that the Defense Department had started planning for a fleet of 500 ships created such surprise. The plan, known as Battle Force 2045, entails a yet-to-be determined mix of manned and unmanned platforms, and would include new ship classes including small "light carriers" that could deliver contingents of 75 Marines to enemy shorelines. Many details remain to be determined, but there's evidence that the new 500-ship plan will survive beyond Esper, and possibly find traction in the Biden administration.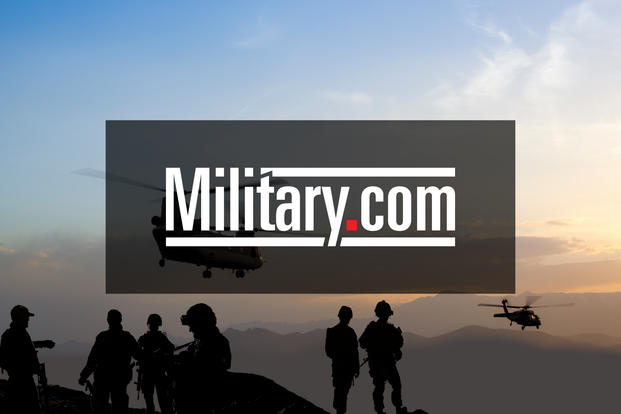 6. Purge of Military Leaders
Acting Navy Secretary Thomas Modly was the first major casualty in a year that would be a veritable bloodbath for military leadership. In late April, Modly submitted his resignation to Defense Secretary Mark Esper after a wave of backlash following his decision to fire the captain of the virus-stricken carrier Roosevelt, and then travel to the ship in the Pacific to defend his decision to the entire crew. Then, in June, Esper openly opposed Trump, who wanted to invoke the Insurrection Act to send active-duty troops into U.S. cities. Trump bided his time, firing Esper only after the Nov. 3 presidential election and installing acting Defense Secretary Christopher C. Miller. But that action then kicked off an avalanche of Pentagon firings, including the undersecretaries of defense for Intelligence and Policy and the chief of staff to the SecDef. Trump then effectively emptied out the Defense Business Board and installed allies on the advisory panel, including Newt Gingrich and Corey Lewandowski, among others. While President-elect Joe Biden is expected to install his own personnel after he takes office in January, the moves added a new element of uncertainty to a chaotic year.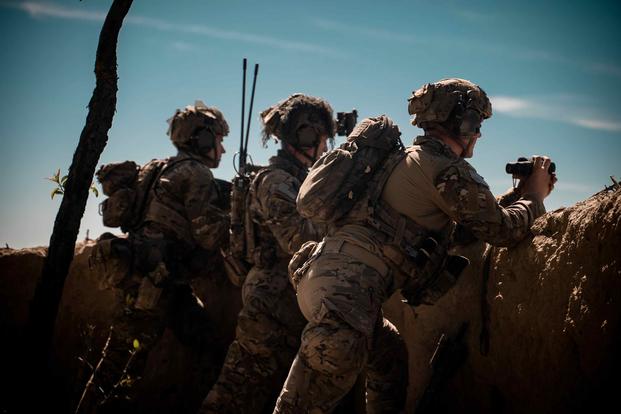 7. Race to Leave Afghanistan and Iraq
Along with Trump's post-election house clearing at the Pentagon came a renewed effort to close out the 19-year war in Afghanistan for good, and bring home troops deployed to Iraq in support of the fight against ISIS. After previous predictions that he would have the troops in Afghanistan "home by Christmas" did not come to pass, Trump set a new benchmark. Numbers of U.S. troops in Iraq and Afghanistan would drop to 2,500 in each country -- a reduction of several thousand -- by mid-January. Critics of this plan say the U.S. should continue to push for a conditions-based withdrawal, particularly in Afghanistan, where peace talks between the Taliban and the Afghan government are inching forward. The annual defense policy bill that passed both houses in December and awaits the president's signature would explicitly slow down Trump's withdrawal timeline. Meanwhile, however, December has brought unexpected progress in peace talks and hopeful signs of a deal on the horizon.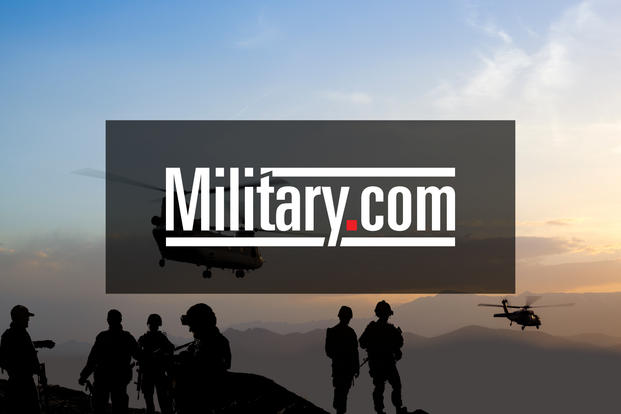 8. VA Tarnished in Sexual Assault Investigation
At the Department of Veterans Affairs, a veteran's allegation of being sexually assaulted at a VA hospital became a troubling web of apparent mismanagement, culminating in an investigation that left veterans groups calling for VA Secretary Robert Wilkie's firing. Andrea Goldstein, a Navy reservist and staffer for the House Veterans Affairs Committee, said she was harassed and assaulted in September while at the DC VA Medical Center. While the VA Inspector General found her claims could not be substantiated, Wilkie dismissed them as "unfounded" and earned a rebuke from the IG. In November, former VA No. 2 official James Byrne came forward with allegations that he had been fired for refusing to go along with a plan to discredit Goldstein -- allegations vehemently denied by VA officials. And a new IG investigation released in December found that Wilkie had disparaged Goldstein in meetings with VA staff and that another staff member had sought to plant news stories at several publications calling her reputation into question. The "Big Six" congressionally chartered veterans service organizations have now written to the White House calling for Wilkie's firing.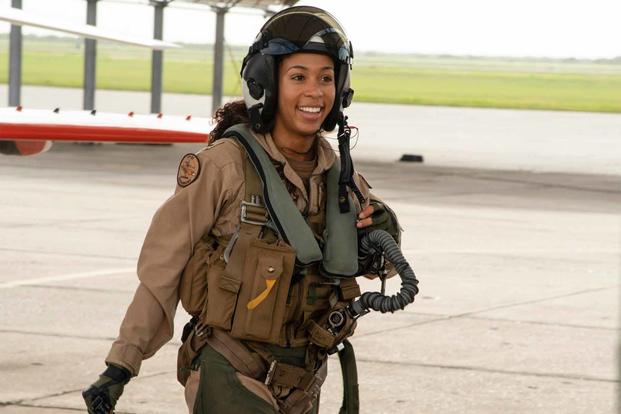 9. Milestones -- and Better Gear -- for Female Warfighters
A year with no lack of bad news did see some hopeful developments for women in uniform. The Navy welcomed Lt. j.g. Madeline Swegle as its first Black female fighter pilot in 110 years of aviation. And the Marine Corps took a major stride toward ending gender-segregated entry-level training with the announcement it would ship the first-ever platoon of female recruits to its previously male-only boot camp at San Diego. Marine Corps leaders also suggested they might close the Corps' original boot camp at Parris Island, South Carolina, in order to meet training integration mandates. The Air Force led the way in developing better gear for women, contracting for specialized-fit body armor for female security forces and developing a first-of-its kind maternity flight suit. But the Defense Department also made significant changes intended to make it easier for women to balance motherhood and a military career, and elements of the yet-to-be-signed defense bill will make maternity uniforms more readily available and pave the way for safer, better-fitting body armor for women.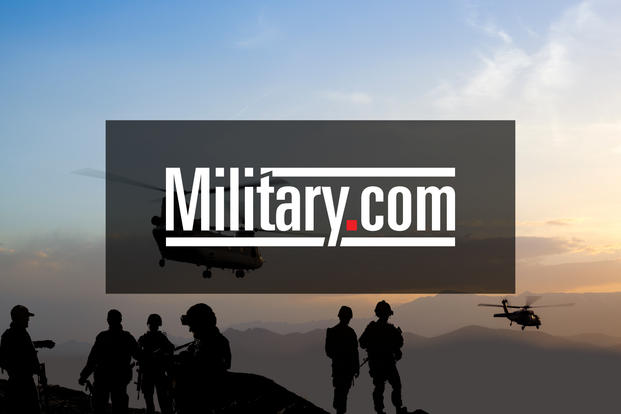 10. Space Force Lifts Off
The sixth military service came into being on Dec. 20, 2019, and with days until its first birthday, it's still missing some crucial design elements: a rank structure, a name for its service members, an official uniform and a service song, among other things. But the service has had its fair share of accomplishments: It has commissioned its first officers and welcomed its first basic military training graduates, created a new service motto and seen its first members deploy -- to the Middle East, not to space. And despite the skepticism that surrounded the Space Force's creation and the opposition it still faces in some sectors, it appears the service is here to stay. Service leaders are laying out plans for significant expansion over the next several years, Air Force bases are being renamed and tasked for Space Force missions and Congress is budgeting for the service's continued development and success. Semper Supra.
-- Hope Hodge Seck can be reached at hope.seck@military.com. Follow her on Twitter at @HopeSeck.