The U.S. Navy football team is mourning the loss of one of its players, who died at the Naval Academy this week.
Midshipman 1st Class (senior) David Forney, a 22-year-old from Walkersville, Maryland, was found unresponsive in his room in Bancroft Hall on Thursday by another midshipman. A CPR-certified midshipman attempted to resuscitate Forney before he was transported to the nearby Anne Arundel County Medical Center, according to a Naval Academy news release.
Forney was pronounced dead at 11:28 p.m. No foul play is suspected.
"Words cannot express our pain and sorrow," Navy head football coach Ken Niumatalolo said in a statement. "First and foremost, our deepest condolences to the Forney family. The Navy Football Brotherhood is not a team, we are a family. We are devastated to have lost one of our brothers. We all loved -- and will always love -- David. We pray for strength during this most difficult time."
Related: Midshipman Dies After Being Found Unresponsive at Naval Academy
Forney, a member of the 9th Company, was set to become a naval officer in May. The political science major was assigned to commission as a cryptologic warfare officer.
He completed a year at the Naval Academy Preparatory School in Newport, Rhode Island, in 2016.
"The entire Naval Academy family -- the Brigade of Midshipmen, the faculty, staff, and coaches -- are heartbroken over the tragic and unexpected loss of Midshipman David Forney," Naval Academy Superintendent Vice Adm. Sean Buck said in a statement.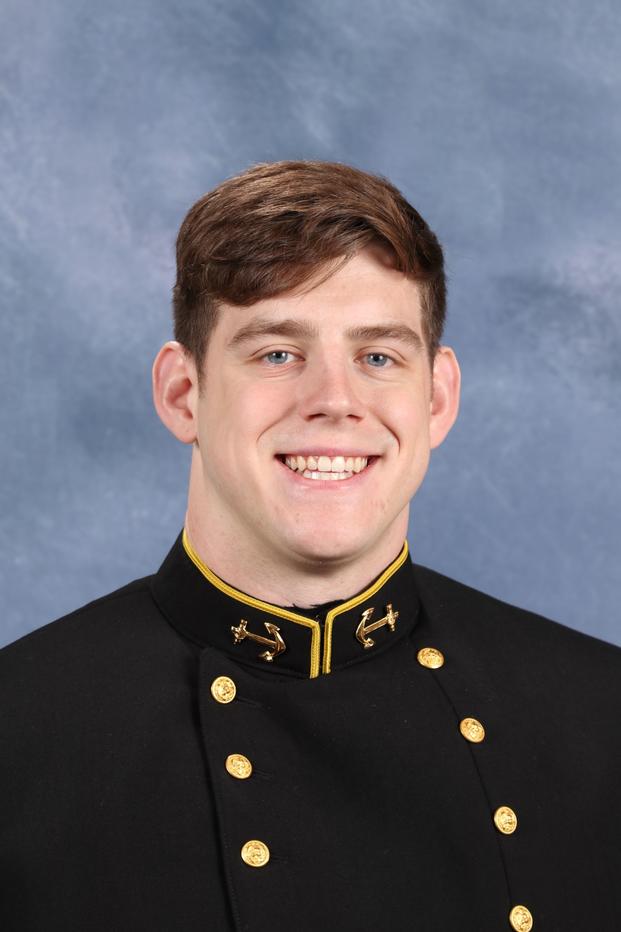 Navy Capt. Timika Lindsay and Marine Col. Jeffrey Smitherman with the Navy football team said Forney a hard charger on the field who inspired others to be better players and midshipmen. At 6 feet, 3 inches and 305 pounds, Forney was a three-year letter winner who played in 39 Navy football games over the last three seasons.
Ford Higgins, starting center and one of four Navy captains, called Forney one of his best friends and said they developed a special bond on the field.
"There are uncountable instances where I felt like Dave and I worked together as one mind," Higgins said in a Navy football news release. "He was such a great guy and even better friend. He was universally loved on and off the field by teammates and classmates."
Forney is survived by his parents, Erika and Rick, and his three siblings, Chris, Rebekah and Erik.
This is the second death at the Naval Academy this month. Midshipman 3rd Class Duke Carrillo, a 21-year-old sophomore from Texas, died Feb. 8 during the run portion of the physical readiness test.
-- Gina Harkins can be reached at gina.harkins@military.com. Follow her on Twitter @ginaaharkins.
Read More: Naval Academy Midshipman who Died During Physical Readiness Test Is Identified