Before disappearing Friday, U.S. Military Academy Cadet Kade Kurita posted a short note on Snapchat, indicating his plan to end his life, according to U.S. Army official who asked to remain anonymous.
Search teams found the body of the 20-year-old junior late Tuesday, after searching thousands of acres of the prestigious military institution in West Point, New York.
Kurita was found in a building on campus, hidden away in a basement.
"That's why we couldn't find him," the official said.
West Point officials said in a news release that his cause of death is under investigation, but foul play is not suspected.
Related: Missing West Point Cadet Found Dead After Multi-Day Search
It appears that Kurita shot himself with a single 5.56mm bullet from the M4 carbine that he vanished with Friday, according to the Army official.
Before he went missing, Kurita was preparing to go into the training area to compete in military skills events in an attempt to be selected for the Sandhurst Military Skills Competition next spring.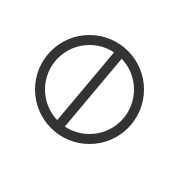 West Point officials did not believe he planned to harm anyone else since he left behind all of his equipment, including his M4 magazines and Kevlar helmet.
They were, however, worried that Kurita planned to end his life because he left a note on Snapchat shortly before he disappeared "alluding to the outcome," the Army official said.
It is unclear where Kurita got the single 5.56mm round, as ammunition is very controlled and issued only on live-fire ranges at West Point, the official said, adding that the cadet had been required to qualify on the M4 during the summer.
Kurita was known as an excellent student who had adapted to life at West Point.
"Based on the teachers and professors, he was an exceptional student and good at his military stuff," according to the official.
West Point will likely hold a private ceremony for cadets and faculty, Lt. Col. Christopher Ophardt told Military.com.
"We are grieving this loss, and our thoughts and prayers go out to Cadet Kurita's family and friends," Lt. Gen. Darryl Williams, superintendent of the U.S. Military Academy, said in a recent news release.
-- Matthew Cox can be reached at matthew.cox@military.com.
Read more: Military Pay Raise at Risk in Budget Impasse, Key Lawmaker Says