When should active-duty service members begin planning to transition out of the military? If you ask Jason Anderson, founder of PreVeteran, the ideal time is at least two years before separating.
"There's a 100% chance you're getting out of the military," Anderson says. "And there's a two-year gap after you get out of the military that is shown to be problematic across the spectrum. The current transition system gets you at the end of your military career, when your stress is maxxed out and your workload is three times bigger. That's not working, so we help people plan ahead with our methodology."
Anderson isn't wrong. A study on veteran job retention from Syracuse University's Institute for Veterans and Military Families found that two-thirds of veterans leave their first post-military job before two years. Half of them leave within the first year.
In 2018, Anderson had been out of the military for four years, already had founded a small business and was working overseas as an executive for an aerospace defense contractor. He wondered why he had succeeded where so many other veterans struggled, so he decided to find out.
"I began doing research on military transition," Anderson says. "The research is very sporadic, mostly VA-funded studies and universities doing more local stuff. I stitched together all this research and came up with a holistic look at the transition space. I found there's a two-year period after transition that military people perform very poorly in pretty much all segments: employment, higher education, entrepreneurship and wellness."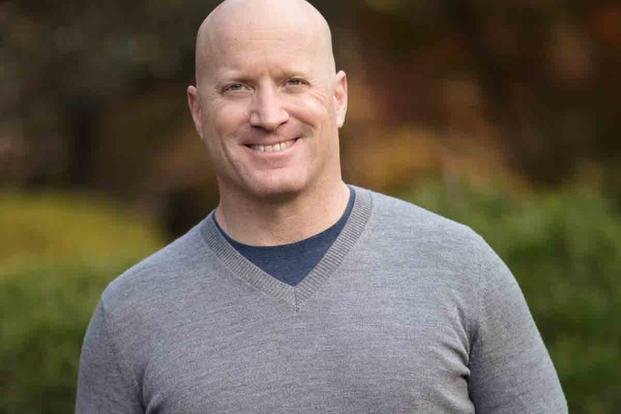 To address this two-year transition period, Anderson developed the two pillars of what became the PreVeteran transition program.
The first is an emphasis on the veteran's self-transformation, preparing themselves to meet the needs of the civilian world. The second is the time frame involved. Where conventional thinking has service members looking to civilian life six months before leaving, Anderson and PreVeteran believe that window should be 1-3 years.
Anderson is a former C-130 pilot and an Air Force Academy graduate. Over the course of two decades of service, he saw action in the U.S. intervention in Bosnia and the wars in Iraq and Afghanistan. When it came time for him to leave the military, he experienced much of the same apprehension about life after service that most veterans do.
"I had been thinking about it in the back of my mind for months and months and months, 'cause I was feeling very unsure," he recalls. "I looked at my wife and said, 'What are we gonna do?'"
From that day, he had two years to think about life after the military, and the time he had turned out to be time well-spent. After moving from the Washington, D.C., area to Wyoming, he founded his own business but was soon recruited to work in the aerospace defense industry. Anderson worked his way up in the company to become a lead executive in its East Asian divisions.
The concept of two years became a recurring theme. Sixty-five percent of veterans leave their first job within two years. Two years of preparation makes a world of difference for the two years that follow.
"That two-year period is really a tricky one where the performance is really bad," Anderson says. "But I had to figure out why. I went through sociology, anthropology, psychology, behavioral psychology and ended up landing on cognitive neuroscience. Nothing is more profoundly individual than how your brain processes information from the external environment, because your thoughts lead to behaviors, behaviors to actions, and actions to outcomes."
Through this research, Anderson developed a model that explains the way military personnel think and act. He found an explanation for why separating veterans become unproductive in what they try to do in that two-year period. This, Anderson says, was the genesis of PreVeteran: self-transformation and enough time to make that transformation.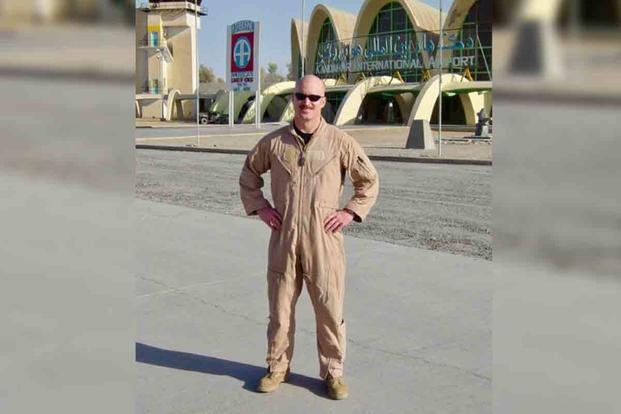 "[Active military members] are a population of less than 1%, decreasing year over year, and upon transition are entering a non-veteran population, which includes hiring managers and executives," says Anderson. "Ninety-two percent of those leaving become employees, and 70% of those end up in the private sector. So we start aligning them earlier to fit the private sector's needs and wants, because then they can actually articulate their value within the context of what the employer actually wants."
Anderson refers to the Transition Assistance Program (TAP), the U.S. military's current method of transition, as "Transition 1.0." He wants his research and the PreVeteran program to usher in Transition 2.0.
"The TAP has been around since 1991," he says. "It's been there for 30 years. And if you look at the numbers across 30 years, nothing's changed. It's essentially created a market around a one-size-fits-all methodology. We're trying to create a Military Transition 2.0 environment, one that's hyper-focused on the individual. It gives the individuals very specific tools to use, because they're the ones that need to change, a self-transformation aligned to the private sector."
PreVeteran courses start at $497, and there's a good reason for that.
"There's plenty of research that shows you've got to have skin in the game," Anderson says. "So literally what we're asking them to do is to buy into it. They expect a transformation, and this means they're prioritizing this much higher than other things in their life, so they're actually getting something out of it."
PreVeteran, which launched in 2021, already has graduated two cohorts and is looking to begin a third group in October. Anyone interested in learning more about PreVeteran and its transition training courses should visit its website.
Veterans can learn more about self-transformation and alignment by downloading PreVeteran's free 5-Step Guide: How to Get The Job You Want After Your Military Transition.
The company also is starting a 5-Week Employment Prep Course, beginning Oct. 11, and a free employment prep workshop on Sept. 22, 2021. Just reserve a spot by visiting the course's Eventbrite page.
Veterans interested in testing out their transition readiness should take PreVeteran's Employment Readiness Quiz.
-- Blake Stilwell can be reached at blake.stilwell@military.com. He can also be found on Twitter @blakestilwell or on Facebook.
Want to Know More About Veteran Jobs?
Be sure to get the latest news about post-military careers as well as critical info about veteran jobs and all the benefits of service. Subscribe to Military.com and receive customized updates delivered straight to your inbox.