Life has not gone as Colin Wayne planned. Wayne served in the U.S. Army as a military police officer from 2006 to 2013. His dream while he was in, even after deploying to Egypt and Iraq, was to become a U.S. marshal.
"I wanted to work in law enforcement," he said. "I always saw myself as a police officer or a state trooper. Something in law enforcement."
Instead, Wayne became an entrepreneur, pioneering a different kind of sales tactic: giving his products away.
"I've got a different outlook," he said. "I don't just look at a short-term monetary gain. We're losing money on the front end, but we're gaining new customers and we've got an incredible new outlook as a company."
Wayne is the founder and CEO of Huntsville, Alabama-based Redline Steel, a home decor company that has dozens of high-quality steel items and even custom designs some of its offerings.
After his first attempt to grow an existing steel-built home decor company fell through, Wayne decided to start his own company, despite not knowing anything about tools or industrial design. What he did know was how to get the job done, no matter what the job was.
When his first order came in, he didn't even know how to use his equipment. That order came through Grunt Style and, despite his lack of industrial know-how, he filled it as he figured out how to make the business work.
"I made it with determination and grit," he recalled. "I figured it out, then I hired people who knew a lot more than me."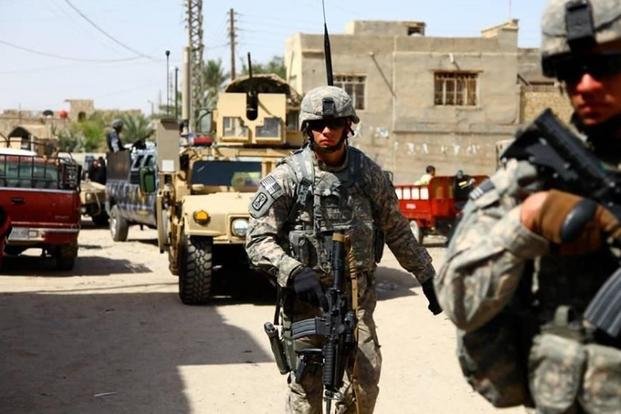 At first, he hired four employees to get the company going. Now, after three years and recently surpassing the one million order mark and shipping some five million products, he has 70 employees and a 110,000-square-foot warehouse.
His secret to success in the face of COVID-19 shutdowns and scalebacks has been to show a little appreciation, both toward his workers and to the people fighting the pandemic.
For the week of May 4-10, Teacher Appreciation Week, Redline Steel is giving away $1 million in products to teachers. School shutdowns opened his eyes to the challenges teachers face.
With his own son doing online courses amid all the distractions of home, he has come to respect teachers more than ever.
"Of all the school years, this has got to be the most challenging they've ever faced, " Wayne said, referring to teachers. "To keep a class of 8 to 9 year olds organized and paying attention has got to be the most challenging year of their lives."
The response, he said, has been incredible. Redline Steel's Teacher Appreciation giveaway is averaging 40 orders every minute. Teachers just pay shipping costs, for just $5.97, to anywhere in America.
"I just want to show our appreciation, like we've been doing with medical personnel and first responders," he said.
Wayne and Redline Steel have designed free pieces for many essential job functions, including firefighters, farmers, truckers, American troops and -- of course -- medical personnel. For health care workers, the company has 17 different designs from which to choose.
Pieces with a black matte finish are free, limit one per customer. Use discount code "GIVEBACK" during checkout. For more information, visit Redline Steel's Giveback Collection website.
The idea to give back to health care workers didn't just come from the coronavirus response; Wayne had a personal reason. His stepmother, a nurse for 35 years, passed away recently. He wanted to do something to honor her and those in her profession.
His initial intent was to give away 1,000 of Redline Steel's "Nurses Life" decoration. It sold out almost as fast as the promotion started, so he kept it going.
"We started the 'Giveback Collection' that same weekend," he said.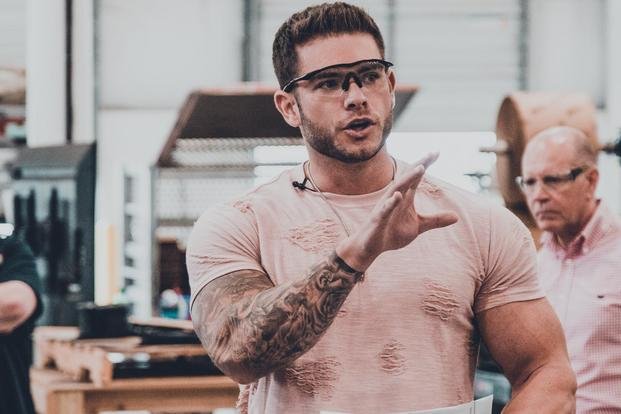 Even though Wayne loses a little money when people order just the free gift, many are ordering other things as well -- and that has made the difference for his company and his employees.
At a time when many businesses are struggling and laying off workers, Redline Steel is hiring to meet the new demand.
"We've hired 26 people in the last 45 days, and we're even pivoting to a four-day work week," Wayne said. "Those who are accustomed to overtime will even get a pay bump."
The experience of giving a little something extra to those who give a whole lot of themselves for the rest of us has left an indelible mark on the 30-year-old veteran.
"I think I've found myself in this," Wayne said. "I want to create a nonprofit of my own, because it's an incredible feeling to have a platform to give back."
-- Blake Stilwell can be reached at blake.stilwell@military.com. He can also be found on Twitter @blakestilwell or on Facebook.
Want to Know More About Veteran Jobs?
Be sure to get the latest news about post-military careers as well as critical info about veteran jobs and all the benefits of service. Subscribe to Military.com and receive customized updates delivered straight to your inbox.