Steve Lulofs doesn't have a business degree. In fact, he has no formal business education. Everything he learned about business and marketing came about because he wanted to try something new and he figured it out along the way.
Passion is what seems to drive Lulofs, a military brat and U.S. Army veteran, in every aspect of his life. Sometimes, he says, you do things just because you want to do them. That's how his barbecue sauce company, Veterans Q, was born.
"When I joined the military, I just wanted to see if I could pass basic training," Lulofs tells Military.com. "With Veterans Q, I wanted to say to my kids, 'I had a barbecue sauce in a store. Someone paid for me to make them a bottle of barbecue sauce.'"
Lulofs began his adult life by going to college and studying with an ROTC scholarship. In the middle of his college years in 2002, he enlisted in the Army Reserve at age 21. He deployed to Iraq in 2003 and realized he actually preferred the enlisted life. He stayed with the Reserve for eight years.
"It made me feel like I was actually doing the job," he says. "I was a combat engineer, and officer life felt like a lot of paperwork."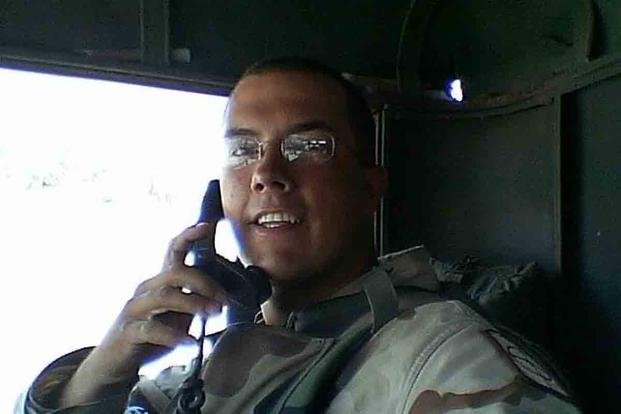 When he left college, he got a job working for the U.S. Department of Labor as an immigration analyst in Chicago. It's a job he loved -- and still loves. Despite founding and running a successful business, he still works his federal job.
One day in 2015, he won a "March Madness" NCAA basketball tournament pool among friends. It was nothing huge, just a few hundred bucks. It was what he decided to do with it that led to something huge.
"I was watching TV and saw some barbecue stuff," Lulofs says. "So I thought I'd just go ahead and buy a barbecue, a smoker and start smoking it myself. That's how it all started. I just smoked a couple times and watched the competitions on TV, and I figured my food was good."
It turns out his food was good. Just to see whether he could place in a barbecue contest, Lulofs entered the annual Glen Ellyn Backyard Barbeque Cook-Off. In a twist of fate, Lulofs didn't know that he could purchase BBQ rubs and sauces from a store to enter the competition. He thought he had to create his own, so that's what he did.
He took second place out of 60 teams in his first competition. He liked competing with his own recipes so much, he entered another competition the following week. That time, he took third. He was hooked on competing. The next year, a neighbor asked him to cater a family event. It was there that a guest offered to buy a bottle of his sauce.
"I told him I'd just make it for him, and that's how it started," Lulofs recalls. "I started making it, and then more and more people asked me for it. So I started making more. Eventually, I got tired of making it from my kitchen and found a manufacturer to make it."
In 2017, at 36 years old, he started Veterans Q. He first began selling it online, and soon local grocers were asking to sell it in their stores. Lulofs loved the idea of putting it in stores and began approaching other grocery stores to carry his product. Within nine months, his product was in hundreds of stores.
The whole time, he was giving 100% of his business profits to veteran-oriented charities. He was, after all, still employed by the Department of Labor. His side business was a labor of love, one he learned to build and grow as he went. Lulofs has no background in business and no formal education. His degree is in sociology.
He just loves that he can make an impact on the lives of others.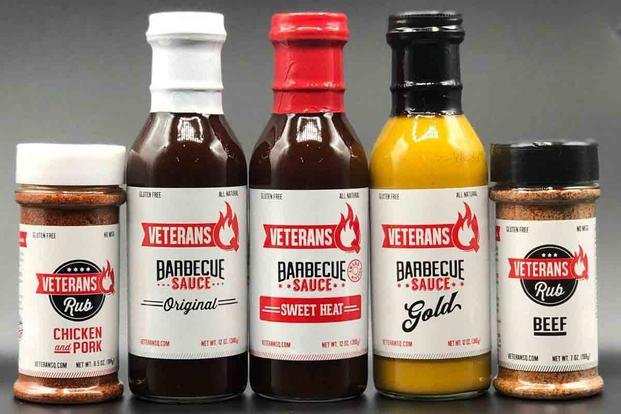 "I love working for the government," he says. "I actually feel like I make a difference in the world. I know nothing about business. Everything I do in business is on the fly, and I learn everything as I go. Everything I do [is] on-the-job training."
That includes marketing for his company. He wanted to set his company apart from the rest of the BBQ world, sell his sauces and raise money for charity. He started the annual "Dad Bod Calendar" to do just that.
"Five years ago, the whole Dad Bod craze was all over social media," he says. "I figured we'd do like a hunky fireman calendar, but we'd get a bunch of husky guys to poke fun at themselves. They would be veterans or veteran supporters. We'd promote the barbecue and sell a few hundred calendars for charity."
It worked. Not only did the "Dad Bod Calendar" sell out, it caught national media attention, and it only gets bigger and bigger every year.
Lulofs has since had to change his profit donations from 100% to 50% in order to keep the business going. The 50% that isn't donated to charity is put back into the business to maintain and grow its overall profits.
He still gets his federal paycheck, and charities like the Oscar Mike Foundation, Honor Flight Chicago and others are still supported by the profits from Veterans Q. One hundred percent of the profits from the Dad Bod Calendar still go to charity, however.
What fuels Lulofs to work a full-time job; run a successful, growing business; and make efforts to support veteran charities is just that he loves to do it. He says that's what anyone needs to do anything in life.
"It's 100% passion," he says. "I think if you don't have a passion for what you're trying to do, it's kind of pointless. You have to have that passion and that drive to do something."
-- Blake Stilwell can be reached at blake.stilwell@military.com. He can also be found on Twitter @blakestilwell or on Facebook.
Want to Know More About Veteran Jobs?
Be sure to get the latest news about post-military careers, as well as critical info about veteran jobs and all the benefits of service. Subscribe to Military.com and receive customized updates delivered straight to your inbox.