This article by Nina Semczuk originally appeared on Task & Purpose, a digital news and culture publication dedicated to military and veterans issues.
I'd wager that almost every vet (well, at least those who served in the Army), have a better understanding of logistics than the average civilian. Even though my role in the Army was intelligence, I still had to do logistics, from planning field exercises for my soldiers as a platoon leader, to equipping a company when I was an executive officer. We planned and executed the movement of people and equipment on a daily basis — all aspects of logistics.
Related: Search for Transportation jobs.
That's why it's a natural career choice for many transitioning veterans. Not only does every branch of the military already have such roles — like transportation, quartermaster, or ordnance — it's a career path that tends to always offer opportunities. Logistics is one of the more recession-proof jobs available. And, if you come in with experience, you're competitive for a higher-level job as a military background can be a valuable asset.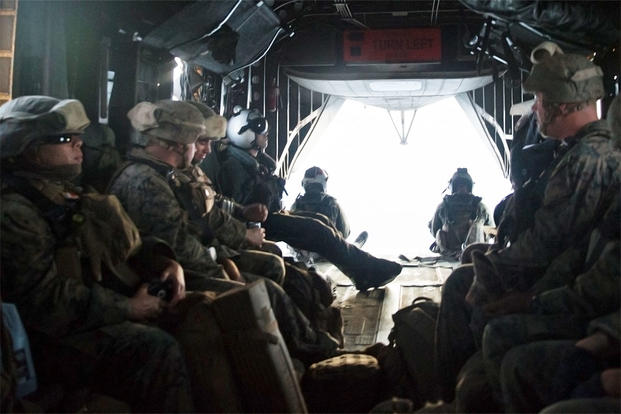 Common logistics jobs include:
Air, rail, truck, or water transportation
Postal Service
Warehouse operations and management
Logistician or logistics analyst
Distribution manager
Most associate level roles don't require a college degree, but you'll need certain licenses if you're looking to become a truck driver, pilot, or if you hope to work on a ship. Warehouse managers on the East Coast often need a bachelor's degree, but most positions in other parts of the country don't include this requirement; experience trumps all. Those looking to work for the Postal Service will need to take an exam for most positions.
Related: Does your resume pass the 6-second test? Get a FREE assessment.
Some employers will pay for your training, whether it's for a certain licensing requirement or permit, but not all. One of the easiest ways to see what the job may require is to take a look at the requirements and preferred skills say on job listings. For example, the work experience listed in a job listing for a warehouse supervisor position at Coca-Cola in Little Rock, Arkansas asks for a minimum of one to two years experience supervising and leading in a warehouse environment, forklift experience, and communication skills. Other postings will state whether you'll need to submit to a drug test and state or federal background check.
Related: Search for Veteran Jobs
Day-to-day
Your day-to-day will depend on where you work and what the norms are. Logistics is a large umbrella with a host of jobs underneath it. If you work for the Postal Service, you'll keep normal hours as a mail associate, and earlier hours if you're part of delivery. If you work in headquarters for any company as an operations person or logistics manager, you'll likely work normal nine to five hours, unless you're responsible for overseeing warehouse or unloading operations. It all really depends on what route you take with logistics.
One aspect that typically holds true across the spectrum of logistics is that your job has real world impact. If you screw something up and things or people don't get where they're supposed to be, you'll know. It's a job where there are real consequences, unlike some jobs with less tangible results. If that excites you, then you're on the right path. However, if the thought fills you with dread, you might want to look into a job with less stringent success metrics.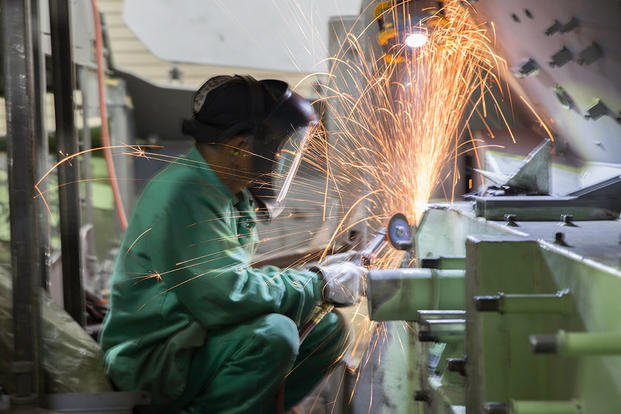 Related: To apply for jobs that match your skills, visit the Military Skills Translator.
Salary
Salaries can vary widely, depending on where you work and your job title. Many positions will be hourly wages until you reach a manager or director level. To give you an idea of what to expect, a warehouse manager makes a median salary of $50,000, according to PayScale. However, that varies by location. Houston warehouse managers make $55,000, while a Chicago-based one would make closer to $60,000. Across the U.S., a logistics manager makes an average $63,000 and a specialist makes $47,000.
For those looking for specifics, Amazon pays about $13 an hour for a warehouse worker, while area managers make $65,000. UPS delivery drivers make an average of $53,000 while truck drivers make around $62,000, according to Glassdoor.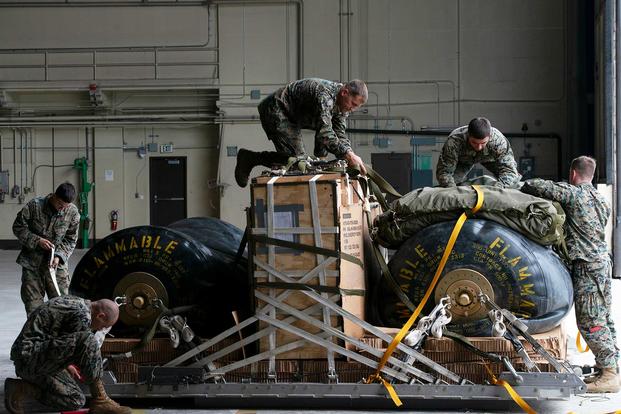 Benefits and more
Entry-level logistics roles will likely be unsalaried and will not come with healthcare. That means you'll need to secure healthcare for yourself and family if you're not eligible for the VA. However, if you're coming to logistics from an experienced level, you'll likely find that most companies offer some sort of benefits package. Vacation days will often be much less than the 30 days a year offered by the military, which is something to keep in mind.
Last word on logistics
Logistics is essential as long as people and things need to move from place to place. It's an industry with countless applications — from delivering goods to people after a click of a button, like Amazon, to transporting people across the ocean. What that all boils down to is vast opportunities to apply a skill set you might already have from your time in service.
Nina Semczuk served as an Army officer from 2011-2016. She earned a B.S. from Boston University prior to military service and now lives in New York and works as a writer and editor. Find her work on SmartAsset, The Muse, The War Horse, Fast Company, and at ninasemczuk.com.
More articles from Task & Purpose:
Related: For the latest veteran jobs postings around the country, including jobs related to government, visit the Military.com Job Search section.
The Next Step: Find the Right Veteran Job
Whether you want to polish up your resume, find veteran job fairs in your area, or connect with employers looking to hire veterans, Military.com can help. Sign up for a free Military.com membership to have job postings, guides and advice, and more delivered directly to your inbox.