If anyone knows about the needs of military members and veterans, it's the senior enlisted people at the top. When Daniel Dailey served as sergeant major of the Army, the branch's top enlisted soldier, his focus was on preparing his troops for life after the service.
One of the ways he did that was by pushing the Army's tuition assistance policy toward certification in skilled trades, which helps translate the skills soldiers learn in the service for civilian jobs. But getting the job is just one aspect of transitioning to civilian life.
Now retired from the service, Dailey is the military adviser for Veterans United Home Loans, which has a series of programs to take care of its military-connected employees. They are offered up to 80 hours of paid time off for deployments, while reservists receive differential pay for up to five years up to during service. They also get time off for Veterans Day and Military Appreciation Days. The company even sends them care packages while deployed.
While working for Veterans United is a good gig for veterans and reservists alike, getting a job in the civilian market can be tough. Veterans can face unique challenges in their job search.
"In my opinion, the biggest problem is the stigma associated with PTSD," Dailey said. "Most people are unfamiliar with the causes and symptoms of post-traumatic stress and are unaware that PTSD is a treatable disorder. Studies have shown that employers feel that accommodating employees with PTSD requires more effort."
Dailey said the stress of not having work can only exacerbate the effects of PTSD. He's right. Researchers have found a correlation between worsening symptoms of post-traumatic stress. In fact, unemployment is the biggest predictor of the condition's severity.
"The Department of Defense, the Department of Veterans Affairs, along with other governmental and non-governmental agencies as well as nonprofit organizations, have come together to find answers and solutions to the tough issues associated with post-traumatic stress," Dailey said. "These organizations should be commended for the work they have accomplished, but like many issues, I believe there is still more work yet to be done."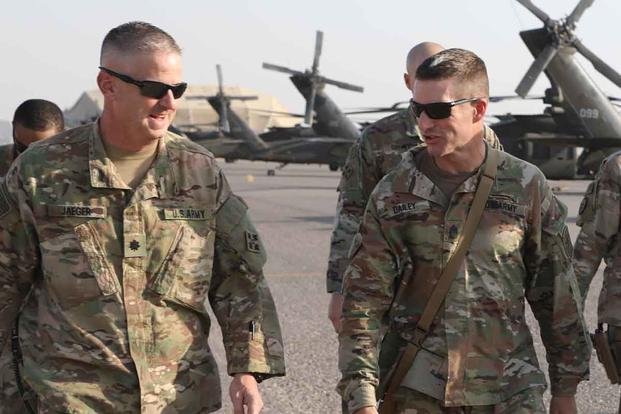 For Dailey, one of the best possible ways to improve veteran unemployment rates would be a campaign focused on educating employers on how they can accommodate those with PTSD in the workplace.
To that end, more than 90% of Veterans United employees donate 1% of their salary to the Veterans United Foundation, which supports the Headstrong Project to help military members and veterans in the area of mental health and PTSD treatment.
"When COVID hit, the gap in mental health services was ever-widening for veterans," Dailey said. "It was important to us that veterans could receive critical tele-mental health services and uninterrupted care during the pandemic."
Before the economic fallout from the pandemic was fully realized, the unemployment rate for veterans sat at 3.1%. As of December 2020, it was 5.4%. That's a troubling number for a population whose suicide rate is correlated to its unemployment rate.
"Many factors contribute to the effectiveness of the program: a network of work-class clinicians, uninterrupted and timely care, and a hybrid tailored treatment model," Dailey said. "Work should continue across all fronts on how to better understand the causes and effects of post-traumatic stress. This work will undoubtedly lead to better methods of prevention, diagnosis and treatment in the future."
-- Blake Stilwell can be reached at blake.stilwell@military.com. He can also be found on Twitter @blakestilwell or on Facebook.
Want to Know More About Veteran Jobs?
Be sure to get the latest news about post-military careers, as well as critical info about veteran jobs and all the benefits of service. Subscribe to Military.com and receive customized updates delivered straight to your inbox.