Together, they spent 12 years spent in the Army. Michael Tax was a Ranger -- boots on the ground. Rachael was a Chinook pilot -- boots in the air.
Like most military couples, they were separated by training, duty stations, and deployments. And if you're a military couple, you know too well the tremendous sacrifices military husbands and wives must endure.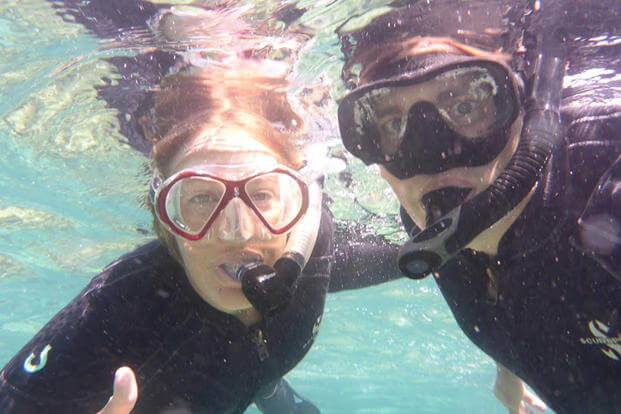 "One of the most difficult decisions we made," said Michael, "was to the leave the military for civilian life. We felt that the Army constituted much of what we know and how we lived."
Military service is about being a part of something bigger than yourself. It's also an incredibly mission-driven community. And so it's no wonder that when transitioning, there's a sense of loss; loss of community, and a loss of mission. For Michael and Rachael, this was also true. But they overcame this loss with grit, help from mentors, and lots and lots of mission planning.
One of the key principles to a successful transition is to utilize your military training and approach your transition like a mission.
Michael and Rachael decided that they had lots of things on their bucket-list that they wanted to do before committing to going back to school and decided on taking a gap year to travel, and reconnect with each other and family and friends.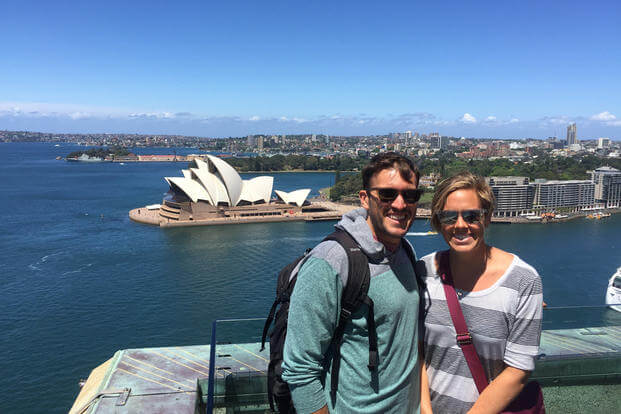 "We spent nearly 50% of our married life apart," said Rachael. "By taking 12 months to slowly travel together, and visit our relatives and friends along the way, we are rekindling relationships that we allowed to fade behind our busy Army lives."
Michael and Rachael's top tips for a successful military transition:
1. Have a plan, goal, or expectation for yourself. It needs to be specific and measurable (and all the other traits of a goal). The military is really great about defining goals for you and then guiding you to achieve them (or remediating you if you don't), so you will know you are ready to leave when you can make a list of your own. The plan needs to be financed and thought out. It doesn't hurt to have a mentor or someone to hold you accountable to that plan.
2. Make a plan and set goals before you separate. If you are going to attend school, know which one and have an acceptance letter in hand before picking up your DD214. If you are going straight to work, the same rule applies. As a former company commander, I learned that this is where the chain of command should be extremely supportive and involved, if necessary. I personally could have been more empathetic toward the time and energy it takes to prepare the individual and his/her family for the transition.
3. Ask for others' opinions, help, ideas, and experiences. You are not obligated to follow their advice, and it doesn't hurt to ask. I am guilty of not doing this enough. In formulating our transition, we were in daily contact with those who had already made the move. While traveling, getting the advice of other travelers or locals is how we 'stumble' into the best parts of our trips.
Michael says, "As cliché as it is, you only live once! So if you have questions about extended, post-military travel, please don't hesitate to contact us. We're following our dreams and hope you do, too."
After their gap year, Michael plans on returning to school to get his MBA and Rachael plans on getting her degree in alternative medicine.
Follow their journey at www.onthebummel.com.
— Sean Mclain Brown can be reached at sean.brown@military.com. Follow him on Twitter at @seanmclainbrown.