When we say "security," we're not talking about a mall cop on a Segway. We're talking elite private security for Fortune 500 execs, high-ranking government officials, covert intelligence gathering, logistics support and infantry subject-matter experts on an international scale and often in unstable environments.
Grunts and POGs equally welcome, these jobs require the same mission-driven mindset that veterans possess.
Related: Search for security clearance jobs.
We dialed in to find veteran-hiring companies that provide all aspects of security to private organizations and government operations. They value military experience not just because veterans make great employees, but also because most of these security firms are founded and run by special operators.
If you're a veteran, these companies want to hire you.
1. CACI
CACI's website says it provides "information solutions and services in support of national security missions and government transformation for intelligence, defense, and federal civilian customers."
A Fortune World's Most Admired Company, CACI describes itself as having a "sustained commitment to ethics and integrity that defines its corporate culture and drives its success."
It employs about 20,000 people worldwide and provides a wide spectrum of career opportunities for military veterans to support the United States' most critical missions.
According to its website, its information solutions and services help customers:
Safeguard national security
Support critical decision-making to counter global threats
Keep our armed forces informed, equipped and mission-ready
Transform government to enhance the quality of services to our citizens
Modernize government to meet national challenges more efficiently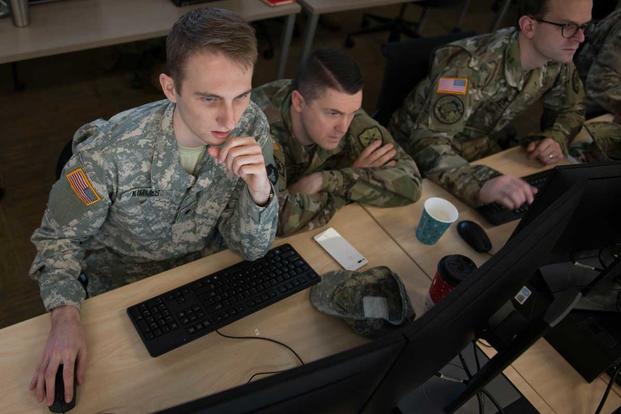 2. Vectrus
Vectrus is a leading provider of global service solutions in the areas of information technology and network communication services, as well as facility and logistics services.
This company's no-fledgling startup has been around since 1945. And it's tackled some of the world's most difficult communications and logistics challenges. The majority of its management team and more than 35% of its employees are military veterans.
The company places a high value on military experience, because it knows that military veterans are used to working in high-stress environments and are able to exceed mission expectations.
Vectrus operates in 18 countries across four continents, in both stable and unstable environments, employing approximately 5,000-plus people and managing more than 7,250 subcontractor personnel.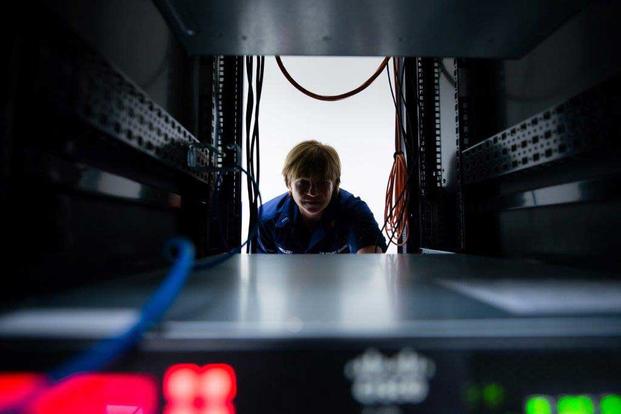 3. Gavin de Becker & Associates
Gavin de Becker & Associates is an esteemed high-end personal security company providing services to at-risk public figures both stateside and overseas.
According to its website, GDBA protects several thousand clients, including more than 90 of the world's most prominent families and at-risk individuals. It provides consultation on security programs and protective coverage at home, during travel and at public appearances.
GDBA investigates and assesses threats, and manages cases of inappropriate pursuit. It provides all services related to safety and privacy, including travel logistics and safety, background screening of clients' prospective employees and training of clients' staffs in security awareness.
4. GRS
Global Resource Solutions (GRS) is the private security contractor that employed the surviving operators featured in "13 Hours: The Secret Soldiers of Benghazi."
GRS says its operators "stay in the shadow, work undercover and provide an unobtrusive layer of security for CIA officers in high-risk outposts."
It is a designated service-disabled veteran-owned business (SDVOB) and has offices in Virginia and Texas.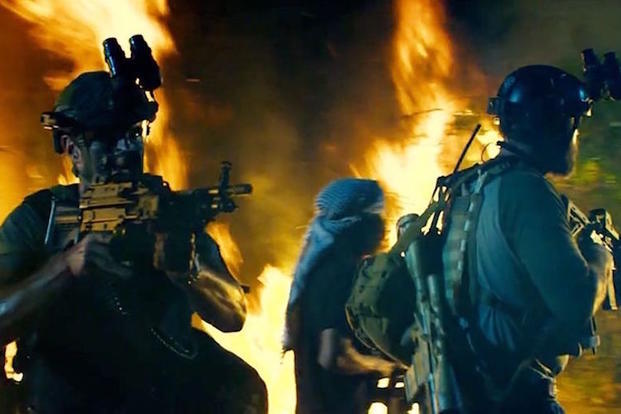 5. SOC
According to SOC's website, it provides mission solutions with a history of assuring safe and effective operations for U.S. government and commercial customers.
SOC says it "guarantees discreet and effective service" so that its customers can do their best work. It employs more than 5,000 professionals engaged in the delivery of mission-critical safeguards and security; facility management and operations; engineering; explosive ordnance storage and disposal; and international logistics and life support services.
It has an impressive list of customers, including the U.S. Departments of State, Energy and Defense; Fortune 500 companies; and non-governmental organizations.
Ranked on the global Defense News Top 100 List of defense companies, SOC is owned by Day & Zimmermann, a century-old, family-owned company with a workforce of more than 42,000 specializing in construction and engineering, staffing and defense solutions for leading corporations and governments around the world. Day & Zimmermann is currently ranked as one of the largest private companies in the U.S. by Forbes.
6. Constellis Company
Constellis recently acquired many well-respected security and logistics companies: ACADEMI, Triple Canopy, Olive Group, Centerra, OMNIPLEX, AMK9, Edinburgh International, Strategic Social and all of their affiliates.
This full-service security company operates on nearly every continent and provides the entire spectrum of security services under one parent company, including:
Background investigations
Social intelligence tools
Advanced training capabilities
Logistics and life support
UAV systems
Global tracking technology
Fire protection and medical services
Information security services
Crisis-response mitigation
Constellis CEO Tim Reardon was selected as one of WashingtonExec's 2019 Top 25 Executives to Watch. The company also produces the highly cited Global Kidnap for Ransom Insight Report and the Worldview Security Report.
7. Control Risks
Control Risks claims it operates in more than 150 countries and provides security services to governments, Fortune 500 companies and private citizens.
Its website says it "specializes in cyber, operational, maritime and travel security in hostile areas and actively hires people with experience in military, law enforcement, business consultancy, security services and intelligence."
Its seasoned team is often called upon by the media to speak about the top security risks for business, and it produces a highly cited interactive risk map that forecasts trending security risks for business around the planet.
8. AKE Group
In operation for more than 25 years, AKE's website says it "supports organizations working and investing in challenging, remote and hostile environments worldwide."
It also offers a highly regarded series of courses, "Surviving Hostile Regions," which are recognized as the very first courses specifically designed for professionals working in hostile and challenging environments.
It works closely with the insurance industry, to provide clients with political risk and security consultancy designed to mitigate risks using an "intelligence-led approach."
9. Eagle Eye International Protective Services
Headquartered in San Diego, EEIPS' website says it was founded "to meet the demand for protective services in Mexico and Latin America in the 2000s" but expanded to Europe, Africa and the Middle East "to secure our clients' assets, infrastructure and personnel around the world."
Like other companies on this list, it is a strategic-level security management group comprised of highly experienced professionals who come from diverse backgrounds, ranging from industrial security to financial services, law enforcement, military special operations and intelligence arenas.
Related: Does your resume pass the 6-second test? Get a FREE assessment.
10. IDS International
The nature of conflict is continuously evolving as new and nontraditional actors emerge to threaten global safety and stability. IDS' website says that "dealing with that uncertainty is not only IDS' comfort zone, it's our DNA."
IDS operates globally and in the most uncertain of environments, offering innovative, multi-disciplinary services. Training and expeditionary support services among diverse agencies comprise its major lines of business.
IDS operates in some of the hottest conflict zones in the world. Most recently, The U.S. Department of State selected Africa Training Solutions International LLC (ATSI), a joint venture in which IDS International Government Services LLC is a minority partner, as one of four small business awardees to conduct peacekeeping operations and humanitarian assistance training for the African Contingency Operations Training and Assistance (ACOTA) program.
11. G4S
G4S describes itself as "the world's leading global, integrated security company specializing in the delivery of security and related services across six continents."
It offers a wide range of security and logistics services and most recently was noted for its work in war-torn Sudan for "identifying and removing explosive remnants of war in the country's most affected areas, [and] working with communities to understand the risks they pose."
Recently, G4S was chosen Veteran Friendly Employer of the Year by American Veterans (AMVETS) and selected Patriotic Employer by Employer Support of the Guard and Reserve (ESGR).
Related Articles:
Want to Know More About Veteran Jobs?
Whether you want to polish your resume, find veteran job fairs in your area or connect with employers looking to hire veterans, Military.com can help. Sign up for a free Military.com membership to have job postings, guides and advice, and more delivered directly to your inbox.