Few people know extreme isolation like Scott Kelly. The former Navy captain famously spent a year aboard the International Space Station (ISS) so NASA could study the long-term effects of space on the human body.
Dubbed the "Twin Study," Scott spent the time in orbit while his twin brother Mark remained on terra firma. In 2016, Kelly set the record for the longest continuous time in space by an American. His total time was 340 days, mostly spent with just one other person, Russian cosmonaut Mikhail Kornienko.
Since coming back to Earth, Kelly has done numerous interviews, written an Op-Ed in The New York Times and even wrote a book -- appropriately titled "Endurance: A Year in Space, A Lifetime of Discovery."
Here's how one of the leading authorities on keeping sane during extreme isolation handled it. Those who are self-isolating during the novel coronavirus outbreak can learn from an expert.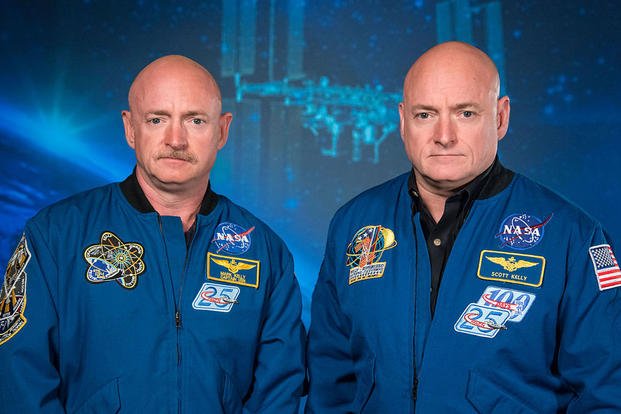 1. Stick to a Strict Schedule
In his New York Times op-ed, Kelly recalled that his ISS schedule was tightly managed, whether the task required five minutes or eight hours. His strict schedule even motivated him on many days.
"You will find maintaining a plan will help you and your family adjust to a different work and home life environment," he wrote. "When I returned to Earth, I missed the structure it provided and found it hard to live without."
2. Take Time to Have Fun
Judging from recent Instagram and Twitter posts, this doesn't seem to be a problem for the newly quarantined. But some of those working from home for the first time may begin to feel like they always have to be "on." This is not the case.
Even for an astronaut whose schedule was tightly controlled, Kelly took time to hang out with his other astronauts (when available), even having movie nights with snacks. He also binge-watched "Game of Thrones." Twice.
3. Go Outside
Being in space, Kelly couldn't just walk outside for some fresh air. Despite the directive to stay isolated, those of us back on Earth still can -- just maintain your social distance. There's nothing wrong with going for a walk or doing yard work.
"After being confined to a small space for months, I actually started to crave nature," Kelly recalled. "The color green, the smell of fresh dirt, and the feel of warm sun on my face. That flower experiment [the first flowering crop grown in space] became more important to me than I could have ever imagined."
4. Pace Yourself
Since we have no idea how long the COVID-19 lockdown may last, it's important to recognize that it will end. Kelly told CNN that, even at the start of his mission in March 2015, he knew that he would be there for a long time, but he wouldn't be there forever. Having the right expectations is important; don't feel compelled to fill your days with all your work at once.
"A balanced schedule is important," Kelly told CNN. "Do your work if you can, take time to take care of your environment ... but remember to do the things that could detach yourself from the situation, that can detach yourself from the news."
5. Use Technology
"If you do this right, you can use today's technology to strengthen relationships with … family members, even if you can't see them physically," Kelly said. "You can renew friendships. ... If you look hard enough, you can always find something that's good in it."
Kelly famously used Skype to keep in touch with his wife and family while aboard the International Space Station. In the past few years, the telecommunications industry devoted to remote work has exploded, and products like Zoom have blossomed in the wake of the COVID-19 quarantine. There are many options to be able to reach out and touch someone.
If Kelly can do it hundreds of miles above the Earth for a year, surely we all can too.
-- Blake Stilwell can be reached at blake.stilwell@military.com.
Want to Learn More About Military Life?
Whether you're thinking of joining the military, looking for post-military careers or keeping up with military life and benefits, Military.com has you covered. Subscribe to Military.com to have military news, updates and resources delivered directly to your inbox.